This Feature is currently only available for Australian clients.
Coming Soon for other markets.
-----
Two-Factor Authentication is an additional level of Security that is provided as an Add-on within the platform.
If enabled, users will receive a text message with a Verification Code that they need in order to log in.
Consequently, a valid mobile number is mandatory for any users who this applies to. 

2FA is an Admin setting, where you can decide whether to enable it as a User Setting or a Global setting.

If Global - all users require a valid mobile number.
If it's a User setting, there is an option to make it enabled by default for New Users.

For Users, before they can login for the first time, they will receive a verification code on their mobile number (the number entered in Admin > User - Additional Details).
They user then needs to enter & verify this code within 3 minutes to log into the platform.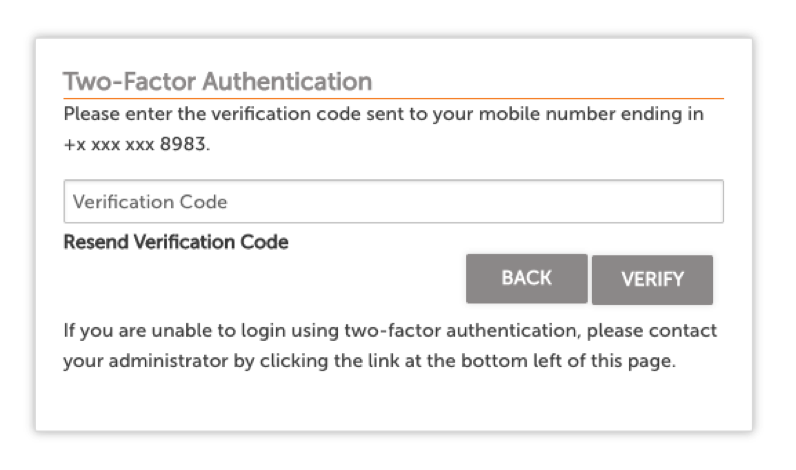 Please note that currently the Board Portal App, Desktop Uploader App, or external connectors are currently not supported. Updated will be made to this page when this changes.