You can restore a previous version of a file by clicking the Info action and opening the Versions tab on the Info Preview page. 
A list of all Versions related to a resource will appear within this tab. To restore a version, simply click Restore.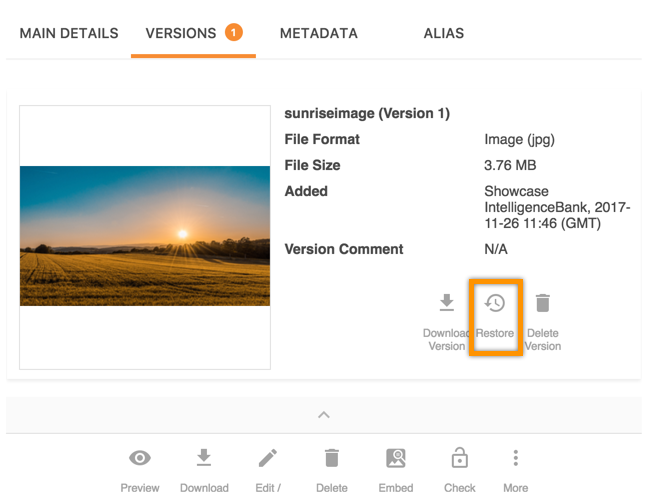 The restored version will become the most recent version number (current number + 1), and a Version Comment will be automatically added indicating the version this was restored from.
Related: