Dashboards are an included feature for all IntelligenceBank clients.
To enable Dashboards on your platform, a Main Administrator will first need to go to Admin > Templates on your platform.
Find Dashboards in the Navigation Bar and click on this.
Click the Visible checkbox and Save the change.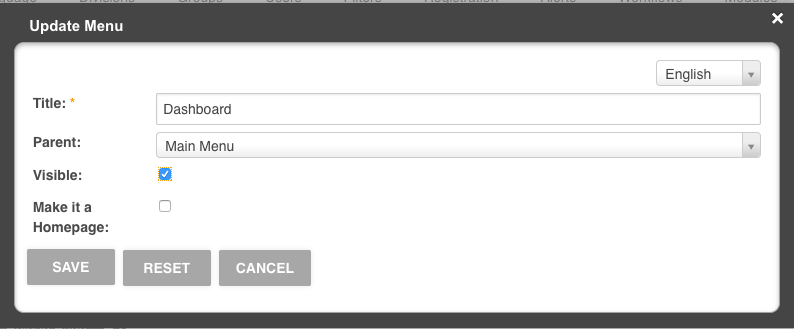 Platform Main Administrators will now see Dashboard module added to their Navigation Bar. 
You can move the location of this back under Admin > Settings > Navigation Bar and moving it left or right.

Note that you can make Dashboards a landing page for your platform by clicking back on the module name and clicking Make it a Homepage. 
You can also opt here for it to apply to all Divisions of users on your platform, or leave this box unchecked and update one-by-one under Admin > Divisions.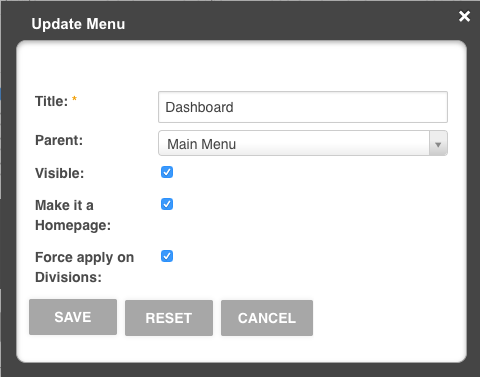 Note that this will make this a homepage for all relevant users.
Those who do not have access to this module will instead be directed to the My Account section of the platform. 
Next:
Adding a Widget into a Dashboard

Widgets:

Item List Widget

Related:
Editing and Ordering Widgets within Dashboards
Dashboard Permissions and Private Settings