Once you have created a Dashboard, you can then proceed to Add a Widget into it. 
To create an items list widget, click Add Widget on the Dashboard.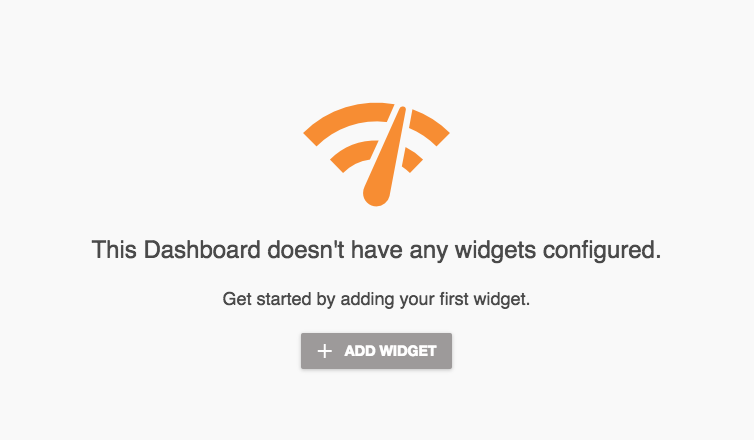 If you already have a Widget enabled on this Dashboard, simply select Add Widget from the top right of your page:

From here you will be given the options to add a type of Widget.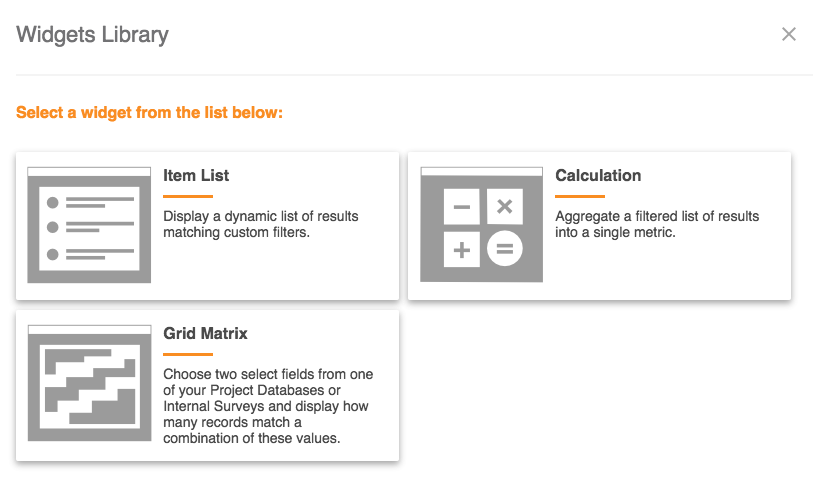 Click on the name below to open further instructions for setting up each Widget: