You can now select and display a Featured column within each of your Databases. This enables you to feature any field from the Database form, making it easier to view your essential information.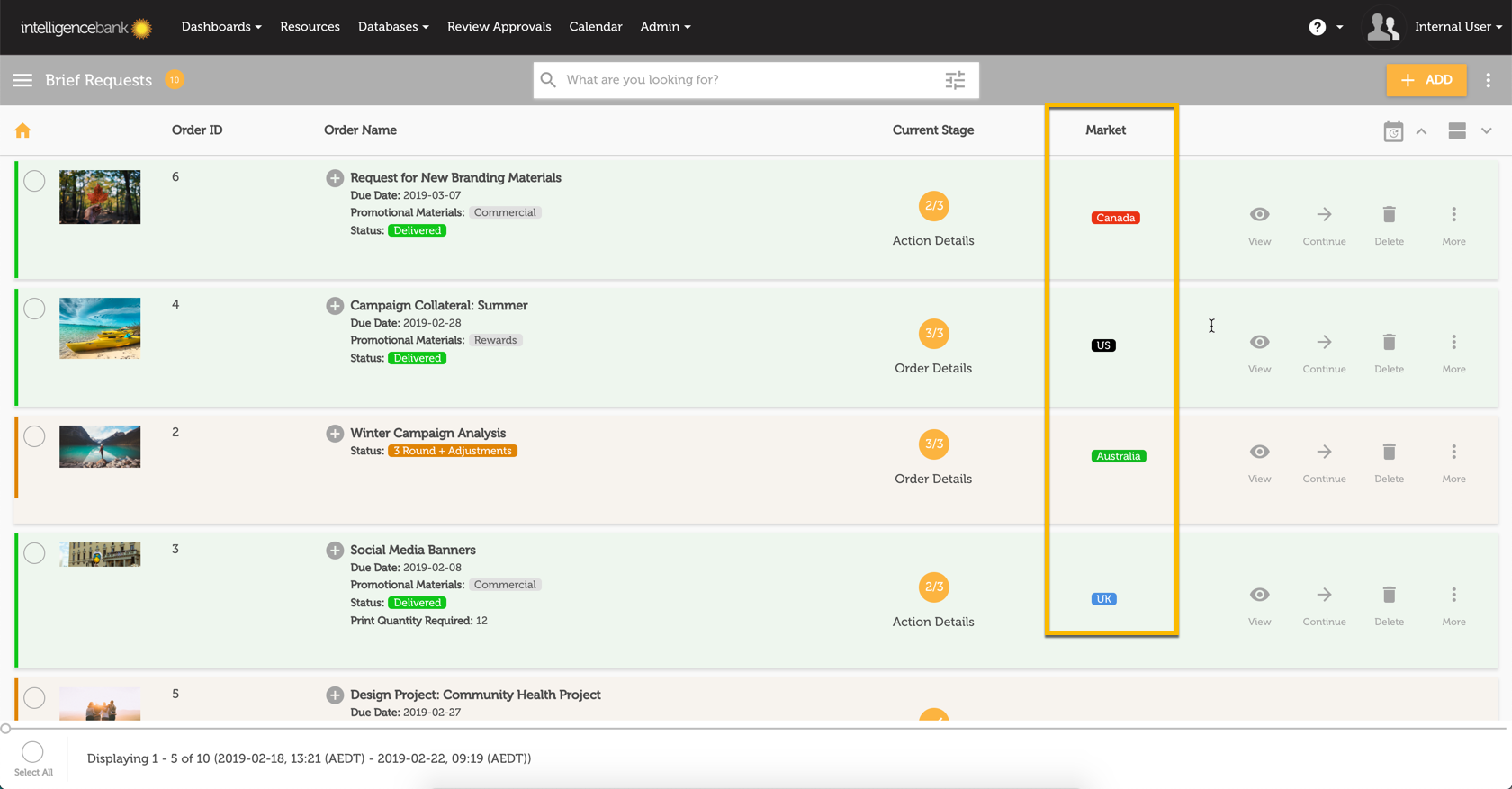 To enable this feature, go to your Edit Database/Register page. The new dropdown setting called Featured Column allows you to select which field you would like to feature. This list includes all supported fields from your database. By default this will be set to show the records that were Last Updated.
If you select a Lookup Grid field, you will be presented with additional options. The first option is to view a Count of the linked child records.
If you select Progress, you can view the progress status of a selected field from the child database. To enable this, select Progress and choose a Progress Field, which is drawn from any single select fields in the child database, for e.g. a field called 'Action Status'.
The completion values are the values/options of that single select field. In this instance the Action Status selected is 'Completed'.

Below you can see the Database list view with the Progress field in action. The Progress percentage is based on the percentage of records with that completion value (ie. Completed) out of the total number of child records.

As an example, in the first row below regarding the Loss of Key Staff Risk, only half of the records completed in the Related Risk Action database that relate to that record have the Action Status = Completed.

If the field is one that can be sorted, for instance a standard text field, you can also click the Featured column header to sort the field, or select that field as an option in the Sort order setting in Edit Database.

Other options:
When enabled, you can also set your Feature Column to display progress of File Approvals within records.
To read more, click here.
---------
Please note that some of the terminology referenced above may appear differently in your platform as there are customisable terms.You can view related terminology here.
If you have any further questions about your Databases, please contact your Customer Success Manager.


Related: