Streamline your collaboration processes by Checking Out your resources. A 'Checked Out' file hides the Edit/New Version, Move and Delete Actions from the view of other users. This means you can 'Lock' your changes in place until you choose to change the status of your File to 'Checked In'. These Actions will only be seen by users who are able to change the status of the resource to 'Checked In.'
This function is available for those with a permission level of Publish or higher. You can Check Out files using the Bulk Actions dropdown, allowing you to Lock down a number of resources at once.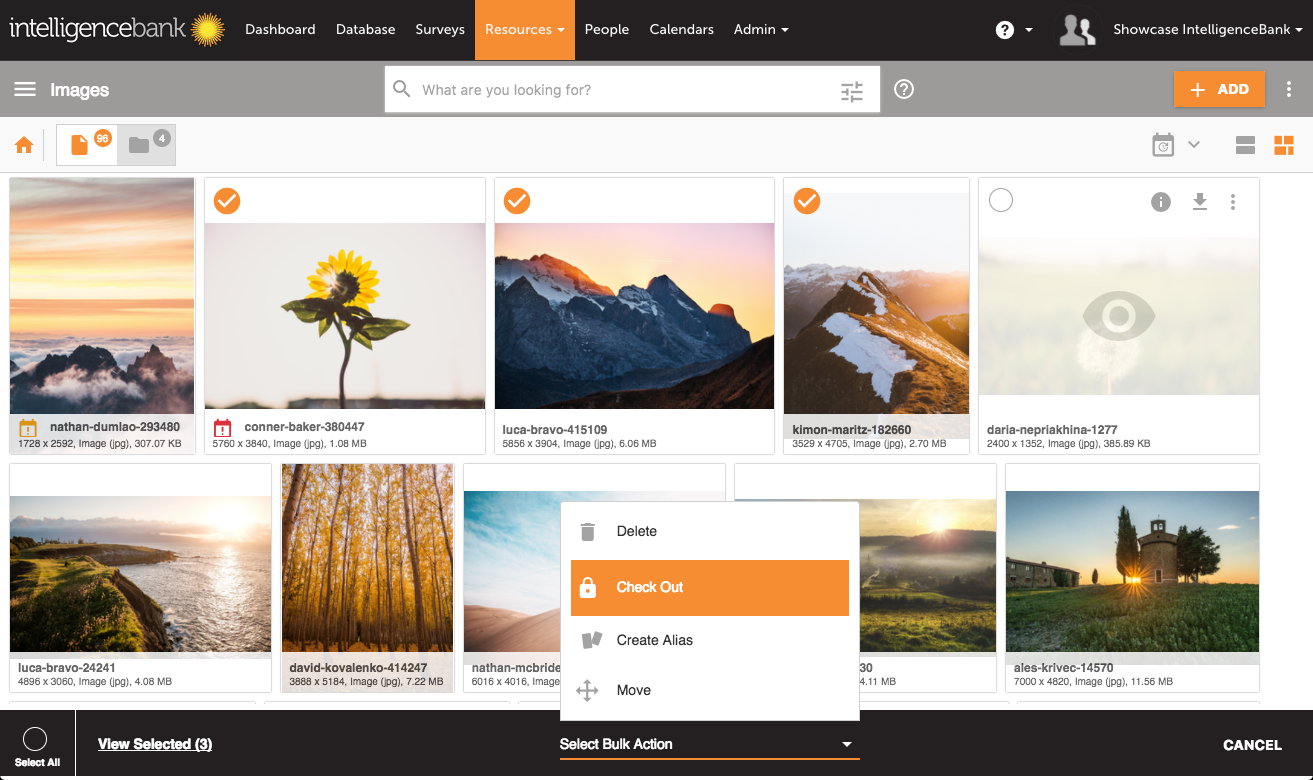 You can also Check Out resources on an individual basis using the dropdown related to each file, either on the list or the thumbnail view.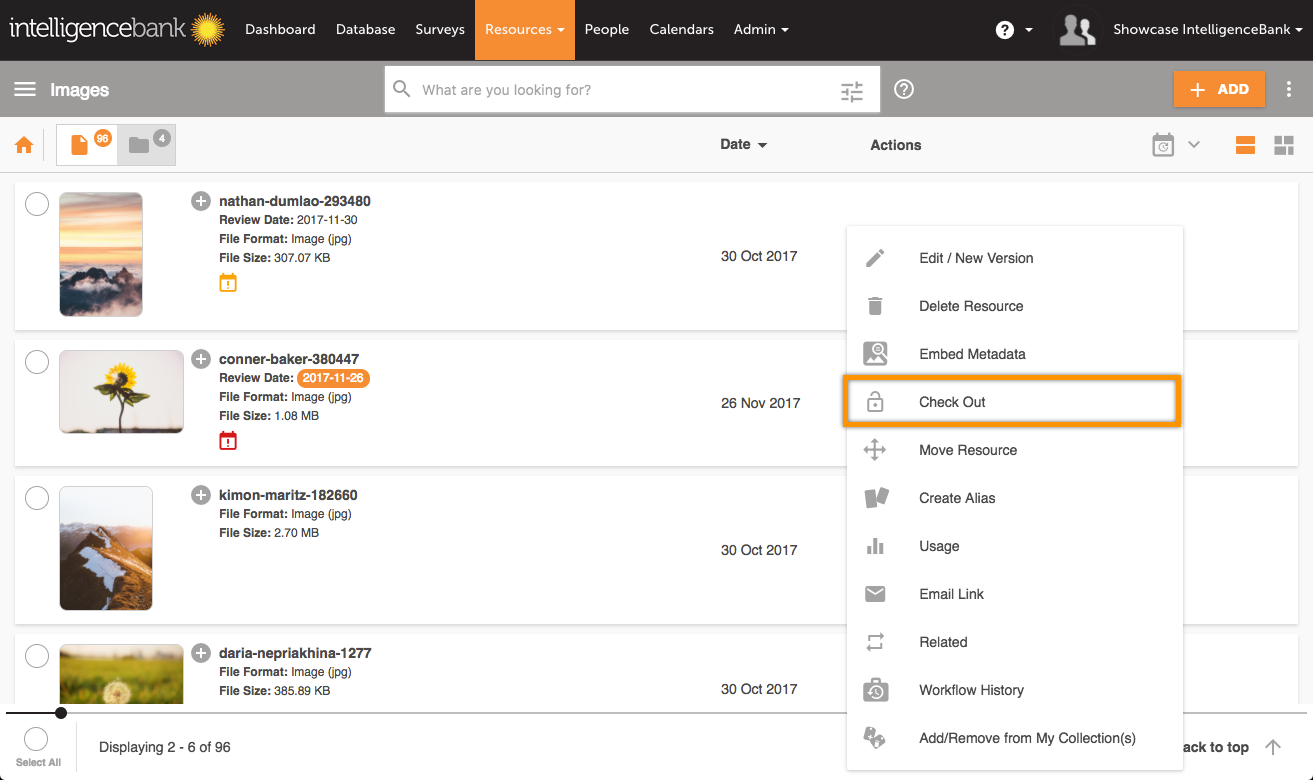 Once you have selected the Check Out option, you'll see a Success message confirming the change. You will also view a small Lock icon next to any Resources that are now Checked Out, you can see the first file below as an example. A user can hover over this to see when and who Checked Out the file.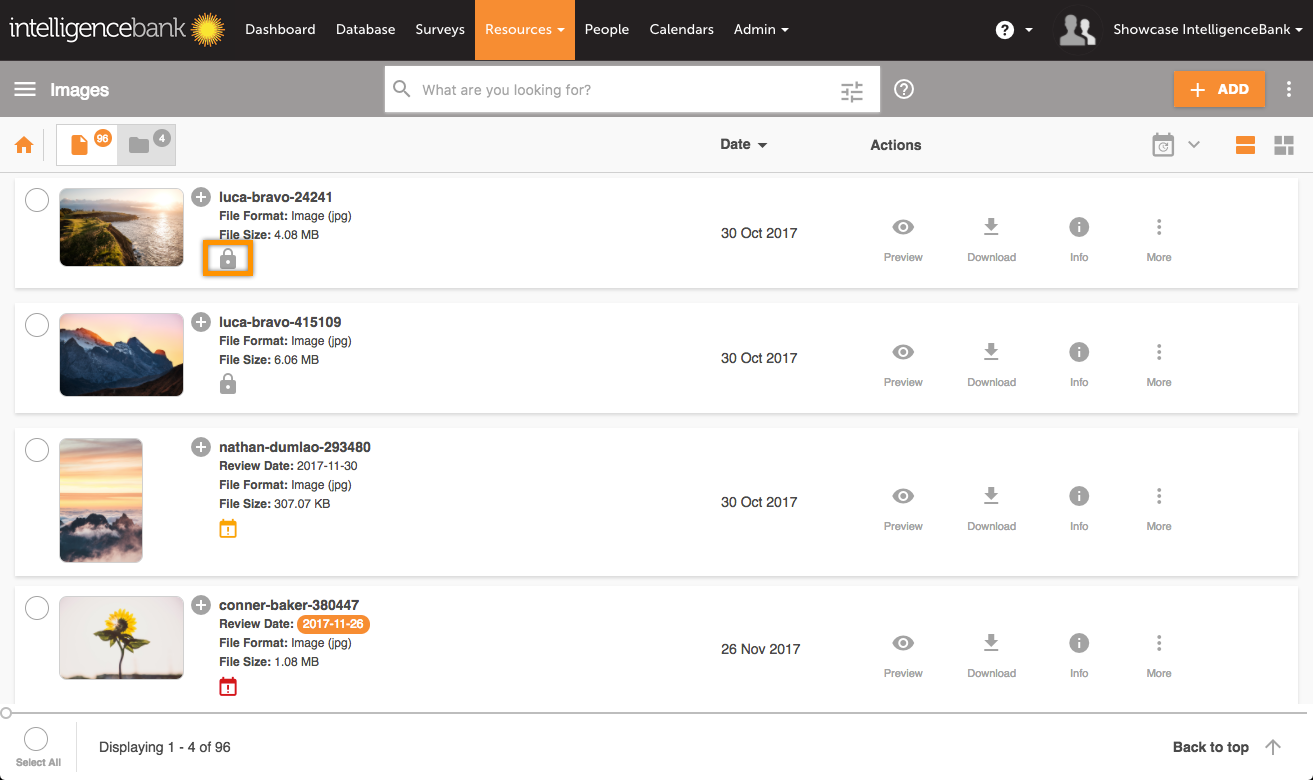 To re-enable the Edit, Move & Delete Actions for all users (who have the correct permissions), you need to Check In your resources. This is done by clicking the dropdown against each locked resource and selecting "Check In".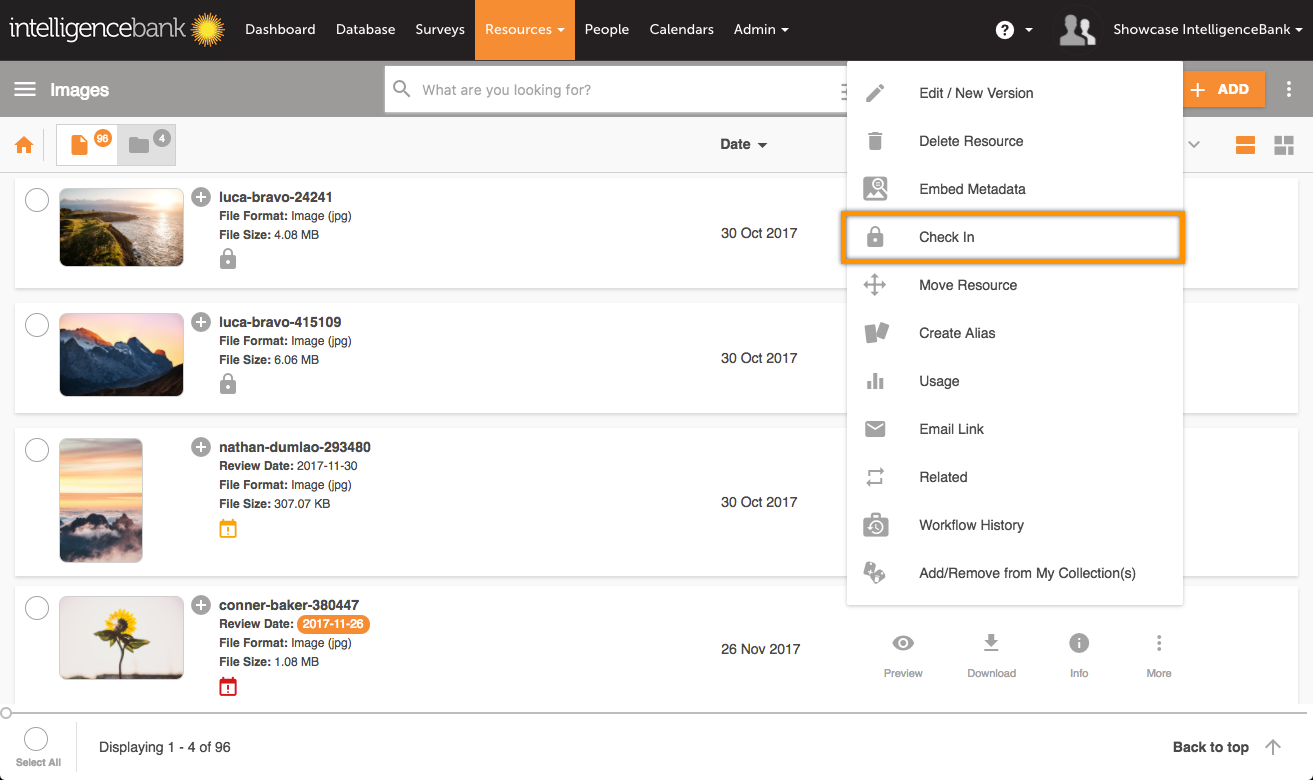 You can decide who is able to Check In your files in the Admin > Settings > Resources section.

The default option selected is Check Out User, meaning that the user who checks out the resources is the only one who can check it back in, and the only one who can Edit, Move or Delete it. The other options allow other user to Check In the resource, whether it be the Folder or the Resource Admin/s.