On your Info Preview page, you may see a section beneath your resource title More Like This.

The section will show you a selection of resources from throughout your platform. These will appear if, compared to the current resource; they have a similar title, description, metadata or tags, ie. keywords.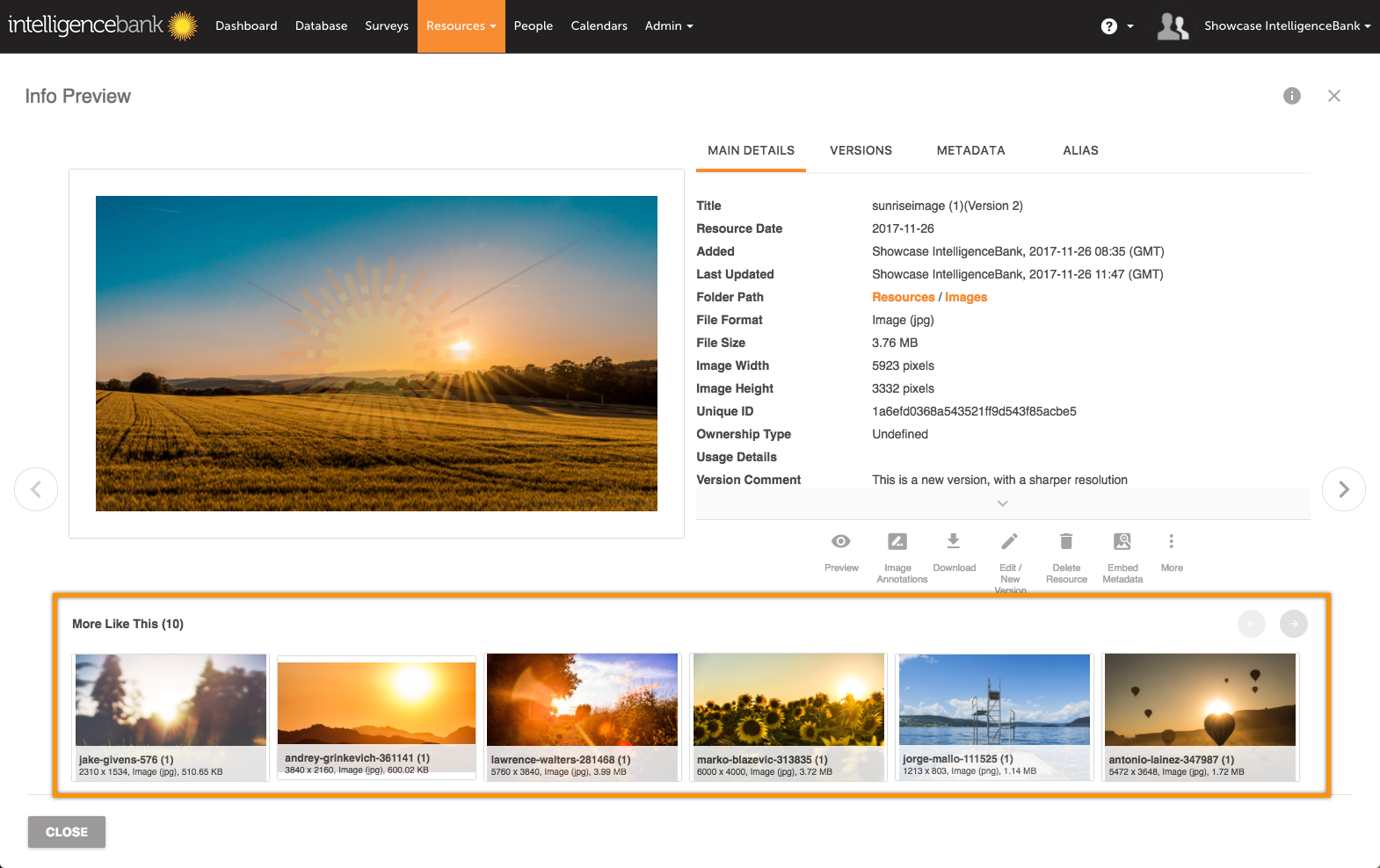 You can see up to 10 of these at a time and perform all the usual actions, based on permissions. Hover over the image to access your actions, select resources or preview that resource and its information.
To scroll through the More Like This resources, you can navigate using the arrows on the top right of the More Like This section.  

Please note that this feature will not appear if you have a Boards product.
To find out more about the Resources module, you can browse other articles here.