WebSockets are a technology which allows real-time responses and a lighting fast user experience. It is commonly used by modern websites, and is required to use IntelligenceBank.
If WebSockets are disabled on your browser or network, the following will be displayed when you try to access your Resources, Dashboards, Form Builder, or Groups / Permissions areas. You can also use the following test link: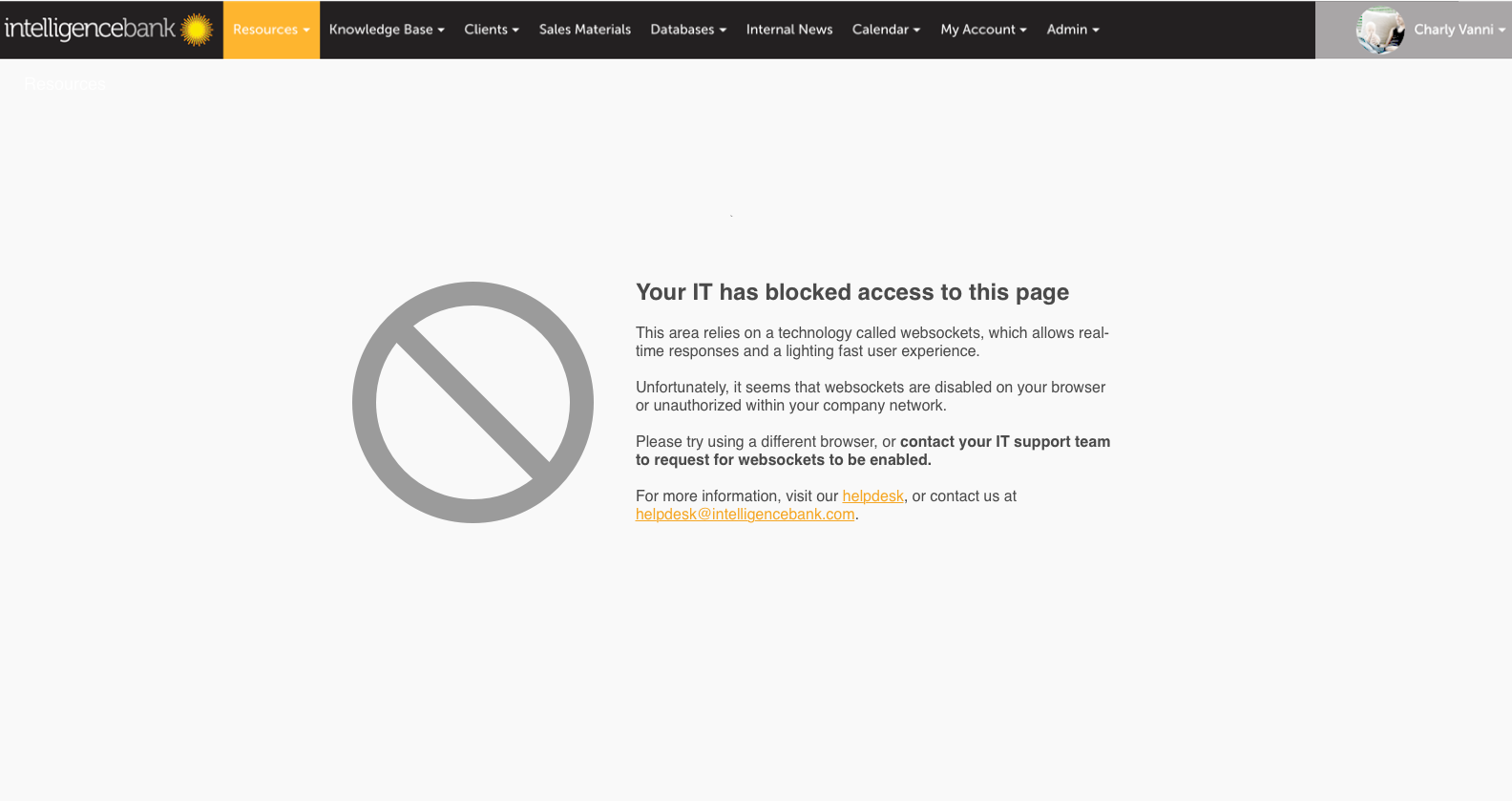 To verify the issue:
- Contact your Main Admin of your platform and have them check that the issue is happening to them as well by going into any of the areas listed above. You can also check with other users. Typically, this issue would only impact users from within your company network, but can also sporadically impact external users with a stringent IT environment.
- Login into your platform on a different browser. If it works correctly on the other browser, then WebSockets are disabled on your main browser. If it still doesn't works, then WebSockets are disabled on your entire network. This information will be very important for determining the resolution required.
SOLUTION:
Contact your IT team, and ask them to enable WebSockets on all users browsers, or on the network, so that they can use your IntelligenceBank platform as intended.
If WebSockets still needs to be restricted at the domain level, please ask IT to whitelist the entire intelligencebank.com domain. Do not only white list the sub-domain where it is located (e.g. company.intelligencebank.com) as direct access to other intelligencebank.com sub-domains is required). If you have a Custom URL, it will also need to be white listed (in addition to intelligencebank.com).