Within the briefs/forms upload field, you can add revisions to existing assets as the collaborators feedback is received.  This allows everyone nominated on the brief and/or workflow to see the full progression of an asset from the initial submission until approval (or decline).  
Revisions can be accessed within the General Comments and/or Approval workflows.

Within the brief/form request, there are multiple ways you can add a new Revision of an asset.
Click the Approval Centre Mark Up's area, select Add Revision button above the asset preview on the top left of your screen. 
Click the Revisions tab and the Add Revision button that appears at the bottom right of your screen.
Once the New File page is opened, follow the steps below to add a new asset:
Either Drag & Drop or Browse to select your new asset.
Add a Name (this is the Resource Name that users will see in the platform). 
Click Save at the bottom of the page.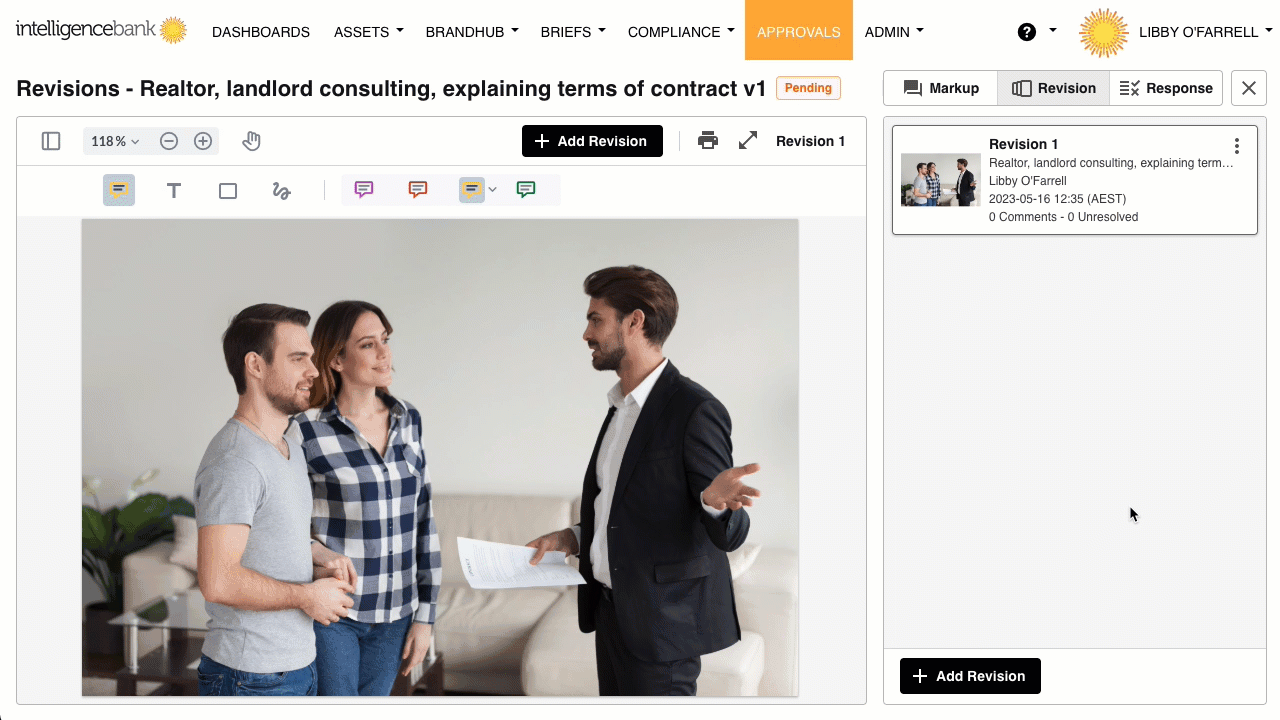 Further information - click here