Users with Publish permission or above can Add a file into a Folder. When adding a file you can add details, filters and other attributes so your file is searchable within the platform.
Adding a File
To add a Resource you can click Add from within a folder, then click Add Resource.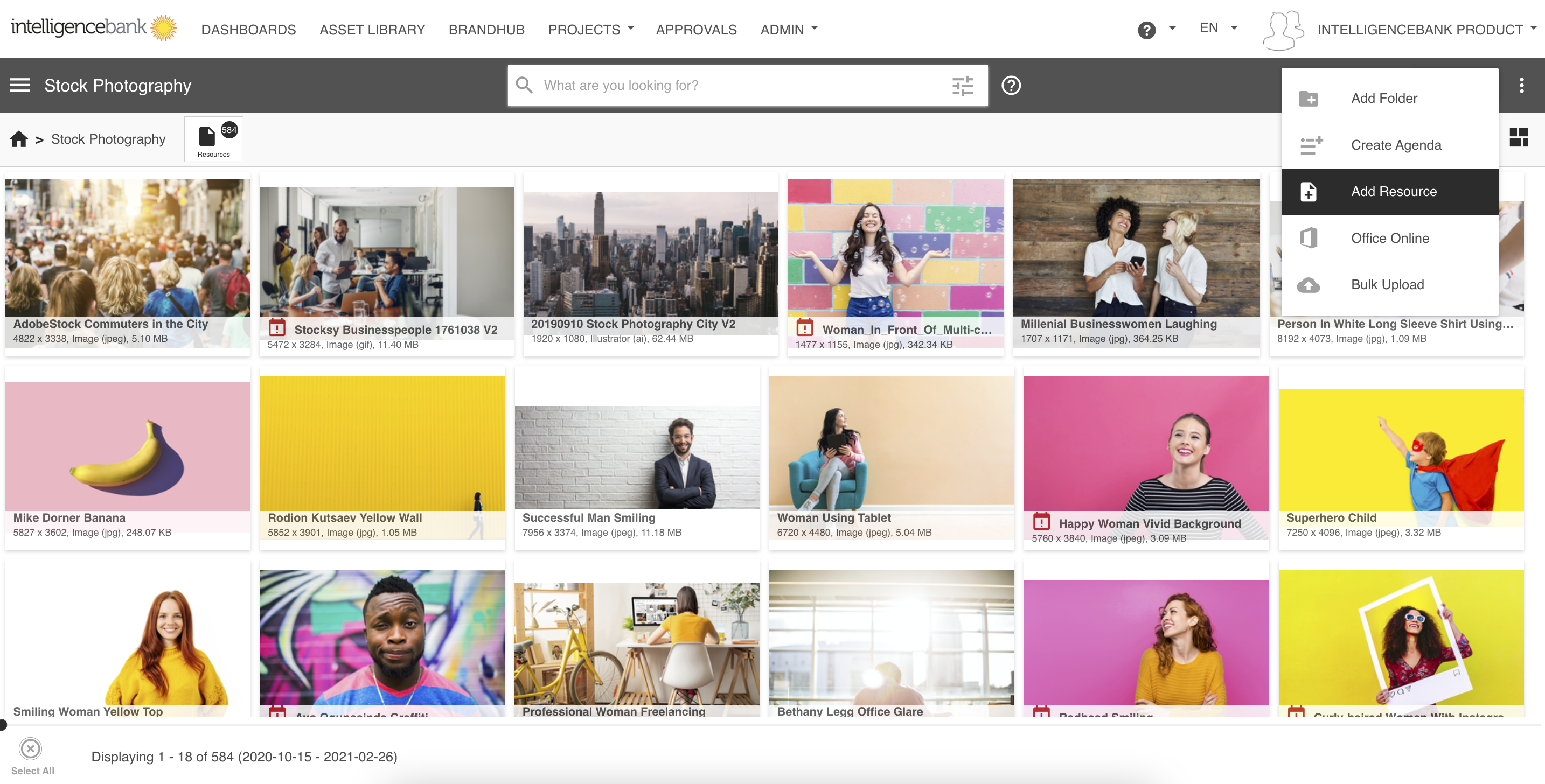 When on the Add Resource page you can select a file from your device using the Select File button, or Drag & Drop a file onto the left-hand side of the screen.
You can also change the Resource Type to Web URL or InDesign Template if enabled on your platform.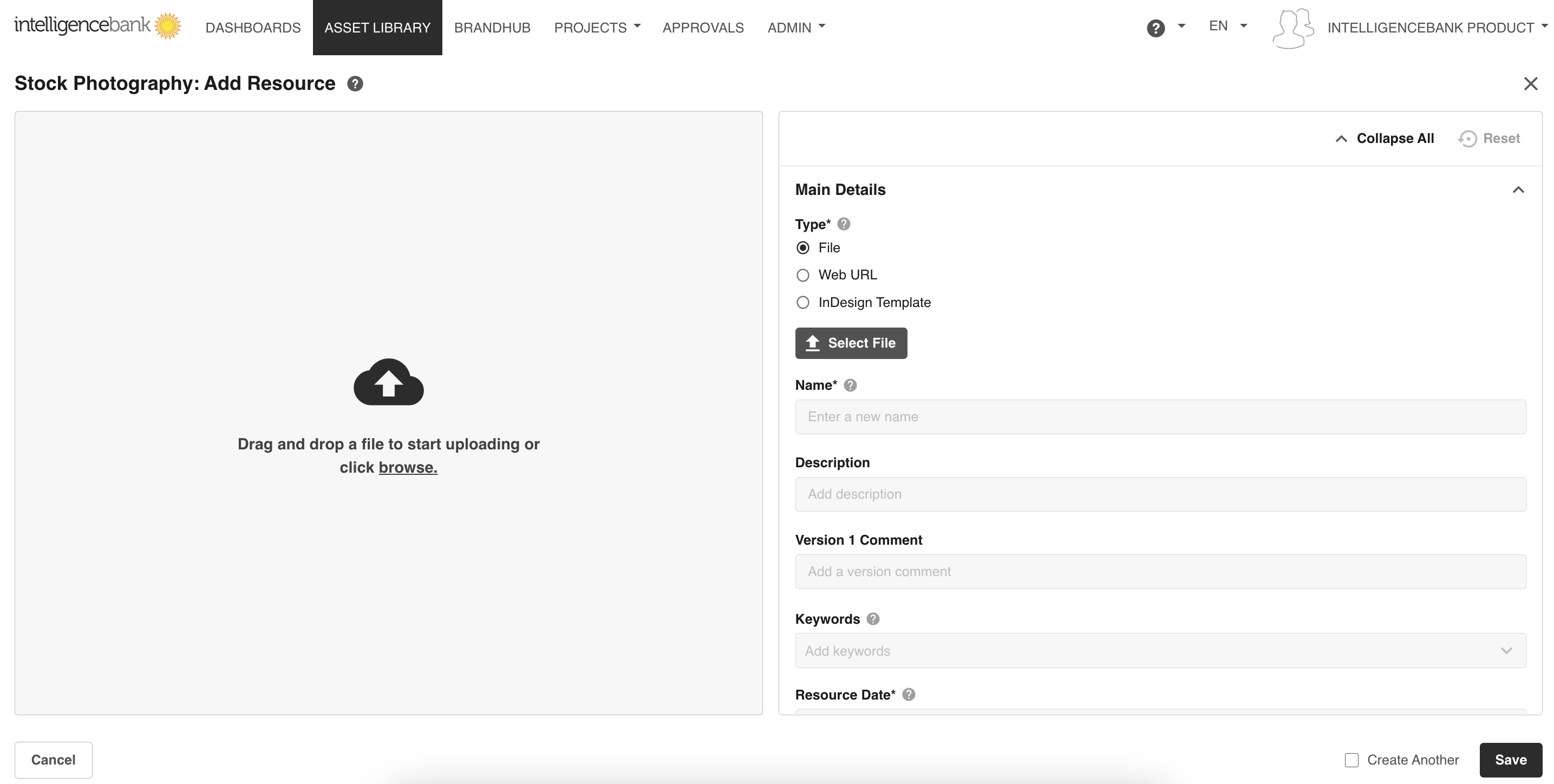 Once you have uploaded a file, you'll see a preview on the left. On the right, you'll be able to add your Resource details, including Name, file information, any filters and custom upload fields. If there is a workflow-enabled on the folder, you'll see that section too.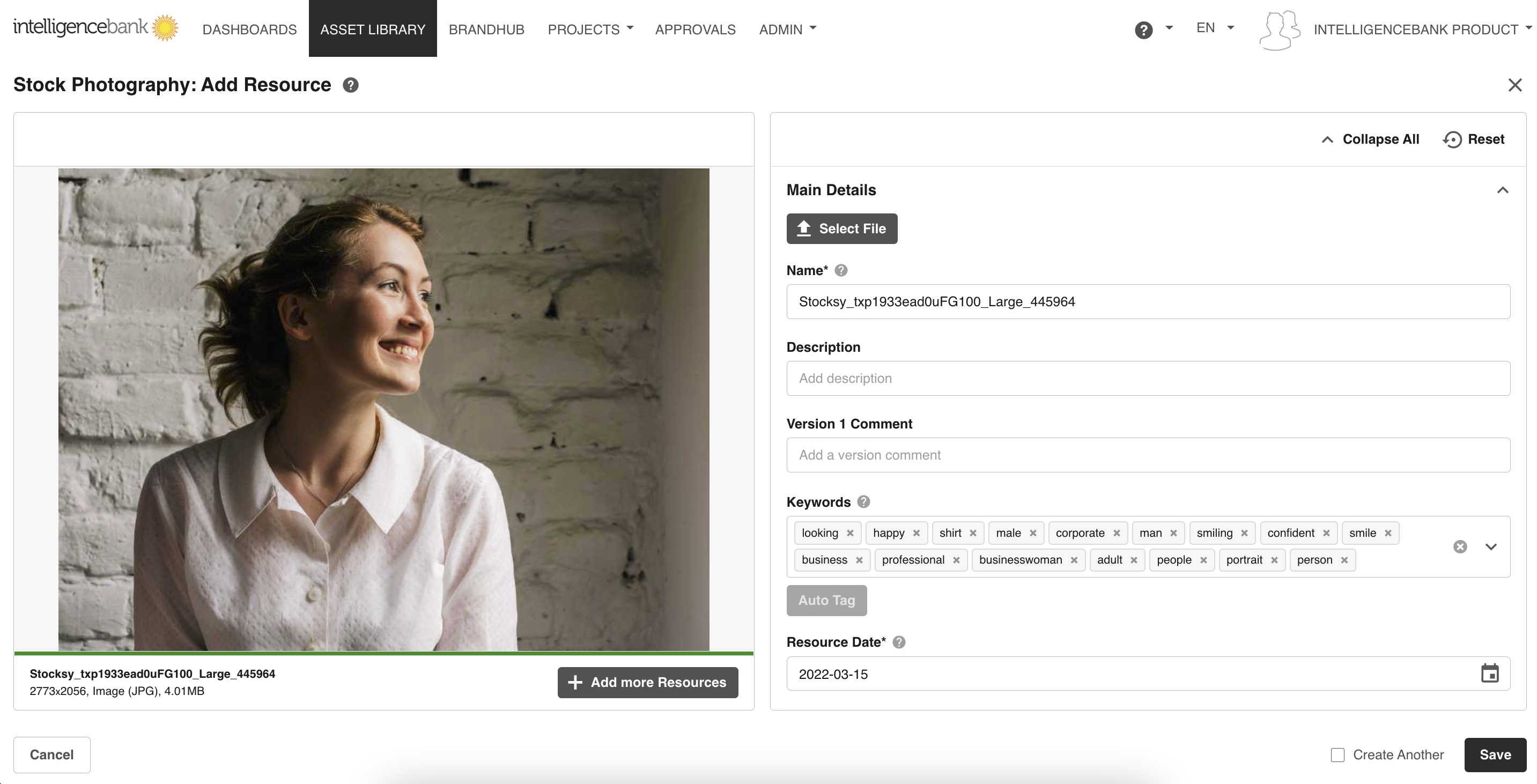 Multiple Resources
If you Drag & Drop multiple files or click on the Add more Resources button, you'll be taken to the Bulk Upload page, from here you can bulk apply details and metadata to your files.
*Note that the name given to modules, features and information items may vary in your platform as they can be customized by Main Admin users.