To add a resource (file) to a folder access the Resources module and click into the desired folder. At the top of the folder, click on the Add button or the More icon and select Add Resource from the subsequent dropdown.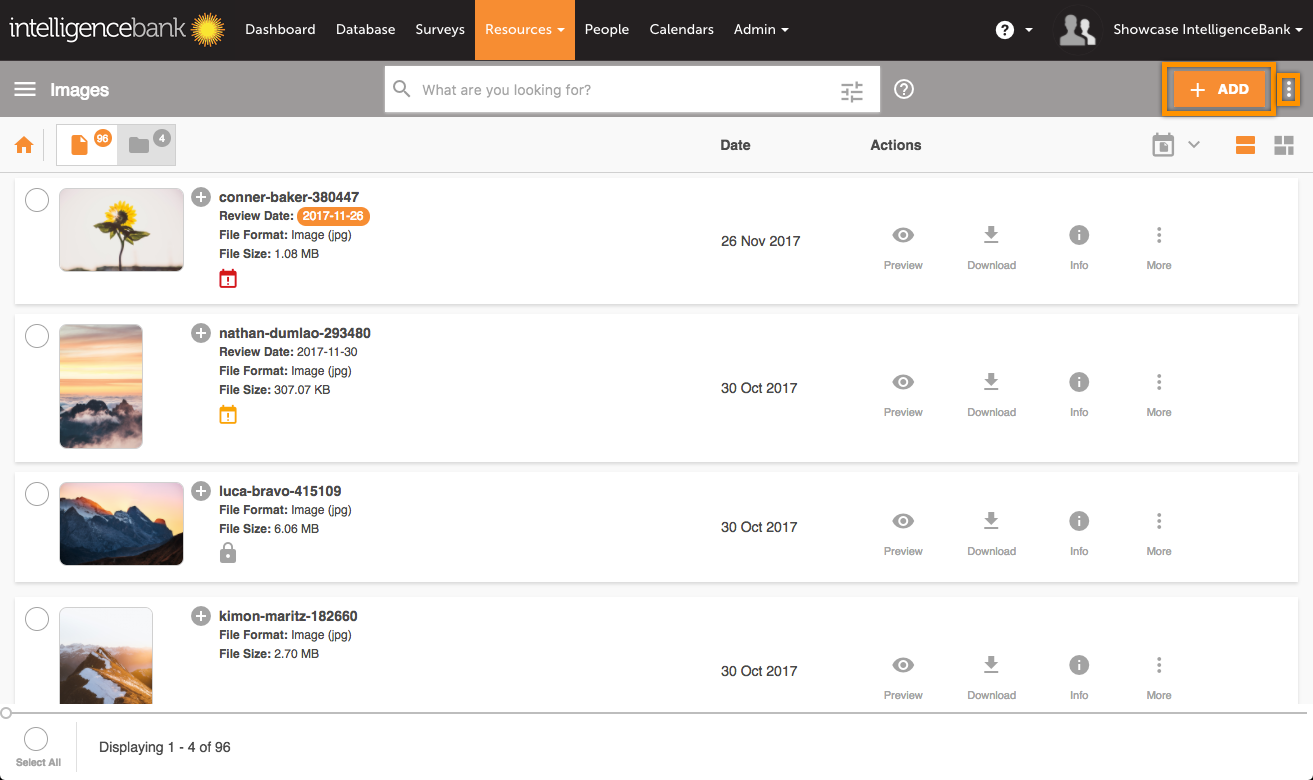 This will allow you to select your desired file, add file information, keywords, and filter values.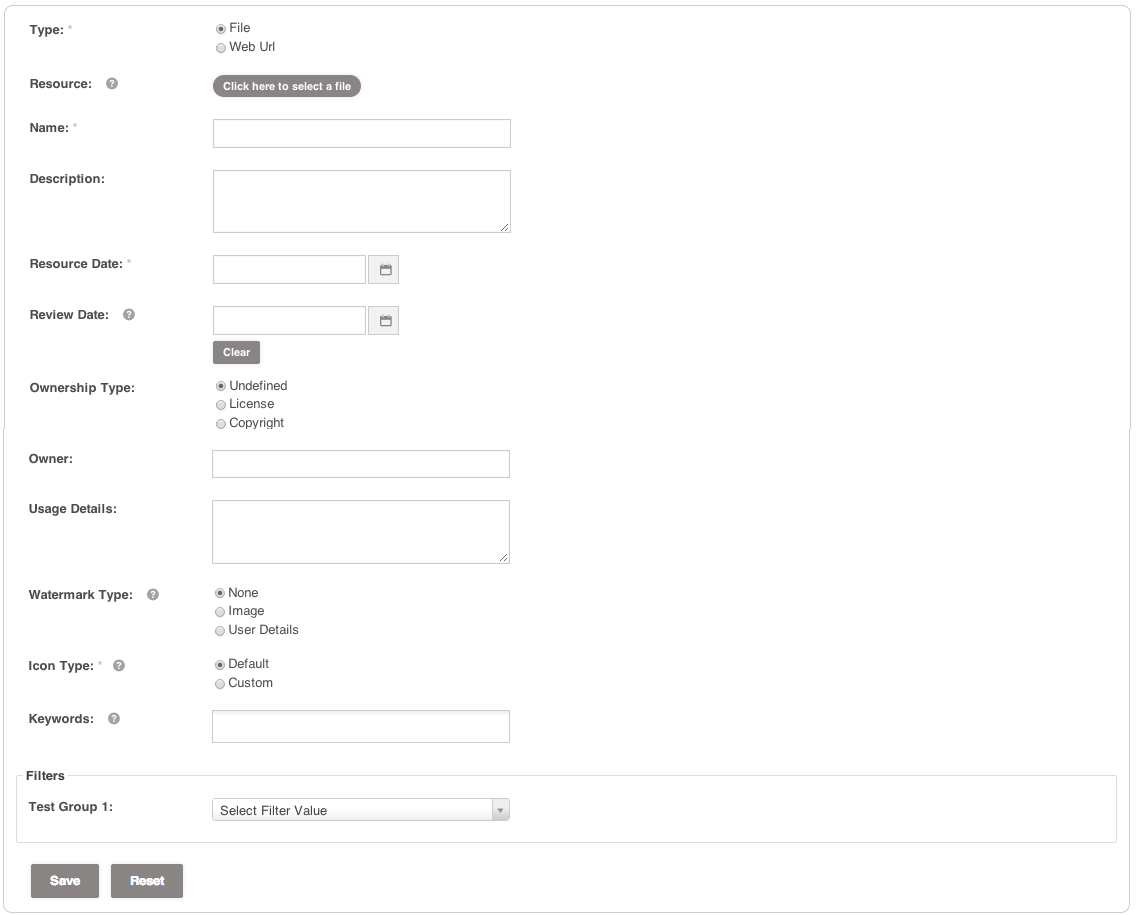 You can also add a resource to a folder by going to Resources, clicking on the drop down menu of the desired folder, and selecting 'Add Resource'.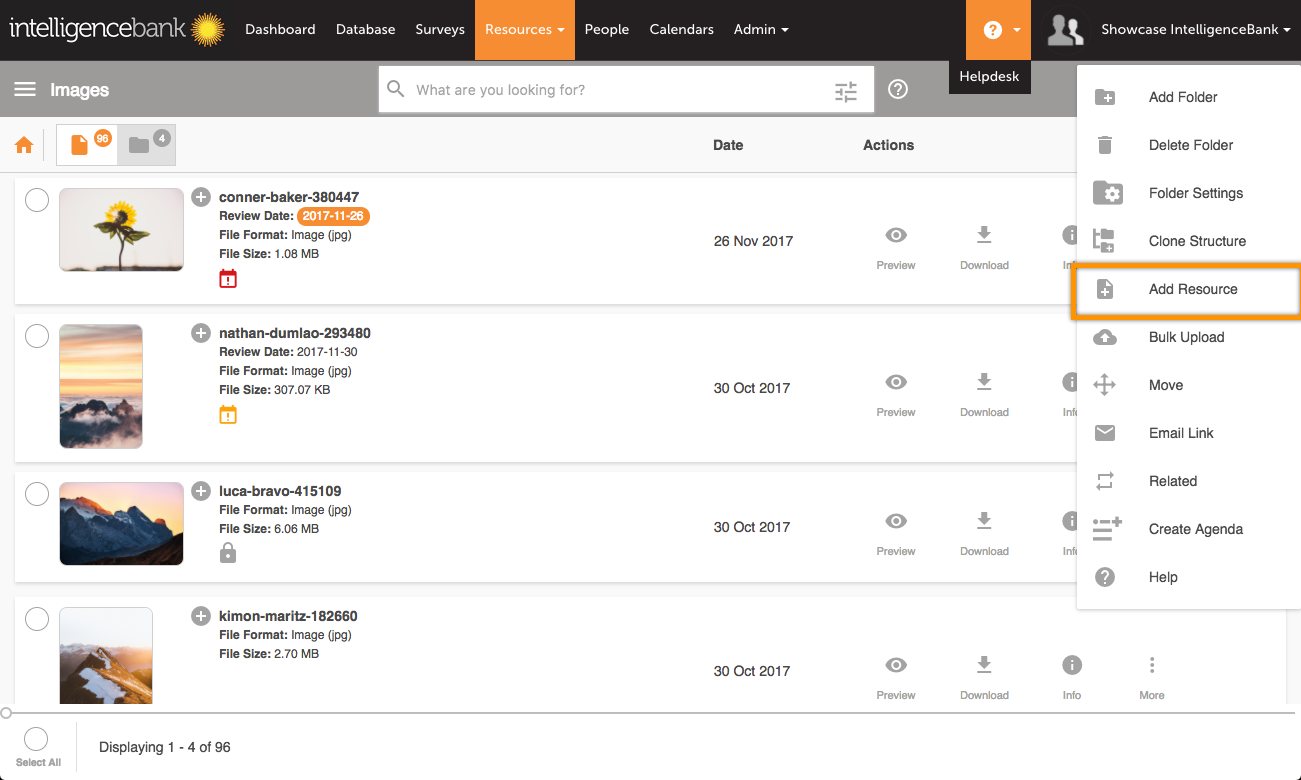 Click below to see a step-by-step guide to adding a resource.
*Note that the name given to modules, features and information items may vary in your platform as they can be customized by Main Admin users.