Once your Database is created, you can Edit or Delete it at any times, as long as you have the correct permissions. 
Editing a Database Form Template
To edit an existing Database Form Template, navigate to the database and click on Edit Form Template.

This will take you to the Form Builder (which you initially created the form with).
Deleting Fields and Sections
If you wish to just delete sections or fields, click on each heading and then click the trash can icon to remove the item, confirming via the tick/cross prompt that will appear. If you make a mistake, you can click Undo on the snackbar at the bottom of the page to undo the action.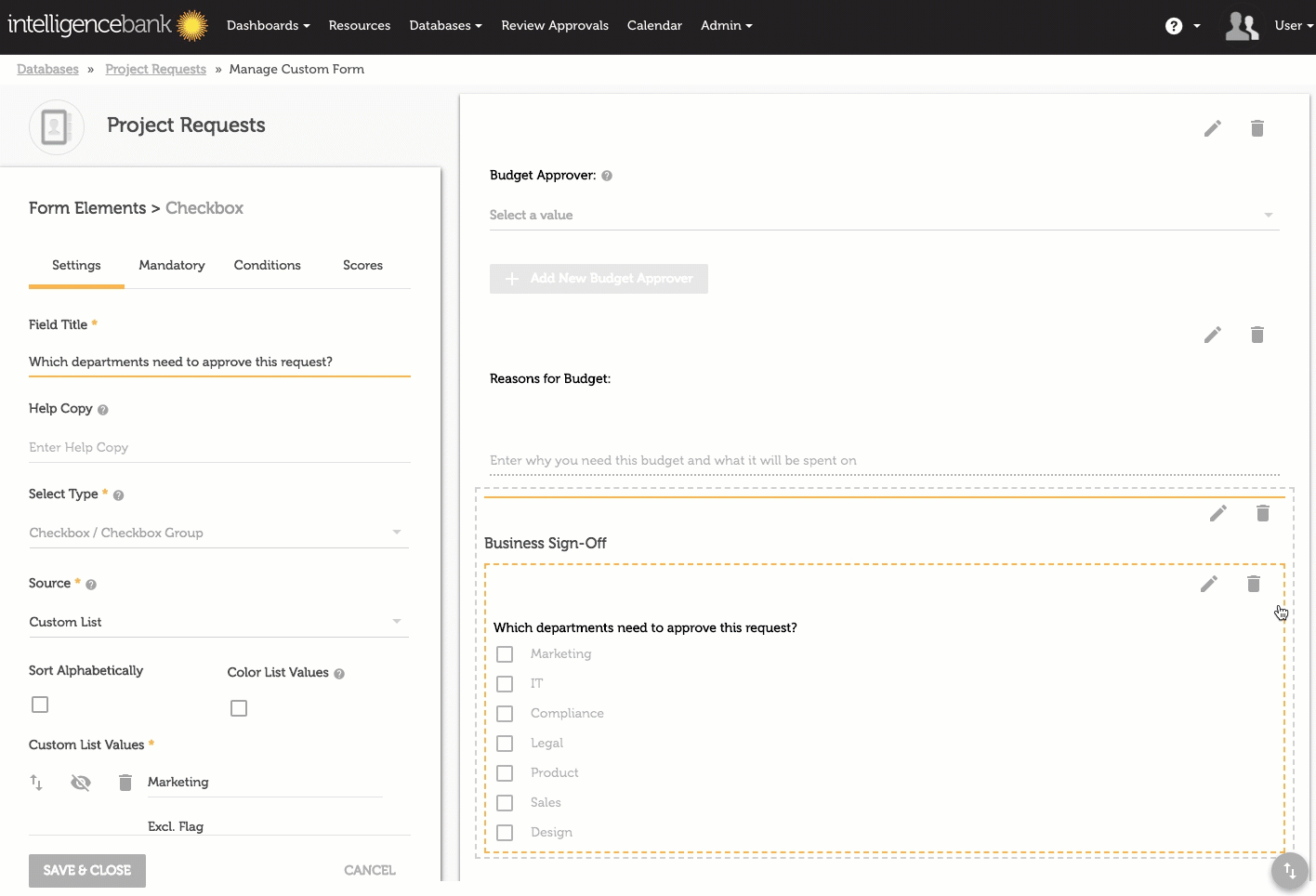 Editing Fields and Sections
To Edit any field or section, click the pencil icon or the field title and update your field information on the left side of your screen. Click Save & Close to ensure your updates are saved. Once you've clicked Save & Close, these changes will automatically be available to your users.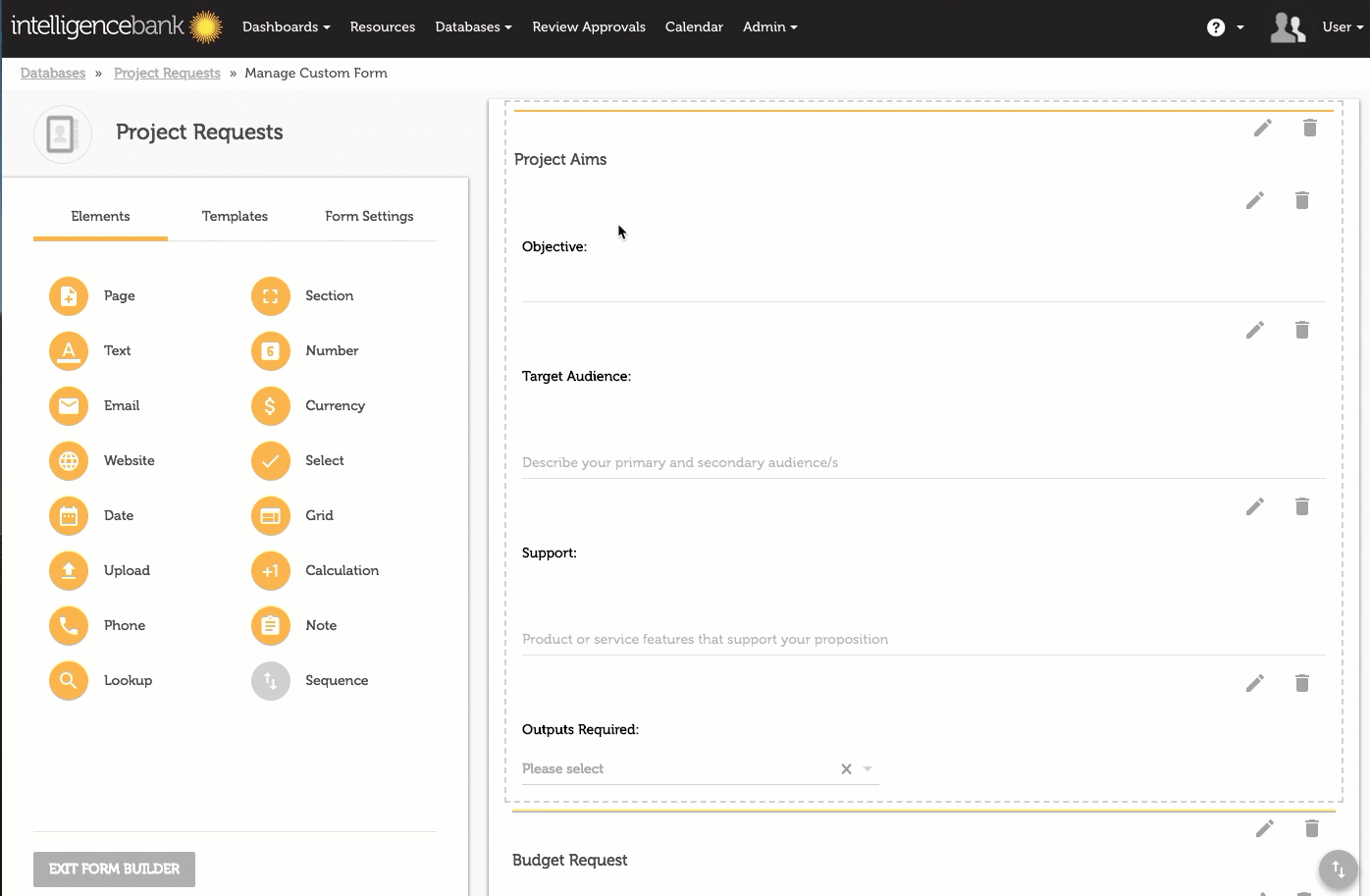 Deleting a Database Form Template
If you wish to Delete the form and all associated records, the database will have to be deleted. Go to the database and select Delete Database from the dropdown menu or from the selection along the top of the page. You will be prompted to confirm your request. If you are sure you want to remove the form, click Delete*

*Note this action is permanent and cannot be undone.
----------
You can read more about your Databases module here. 
Please note that the 'Database' terminology referenced above may appear differently in your platform as these are customisable terms.  
If you have any further questions please contact your Customer Success Manager.