When you are in the folder you wish to move, click on the Move Folder action within the dropdown menu at the top right of your folder.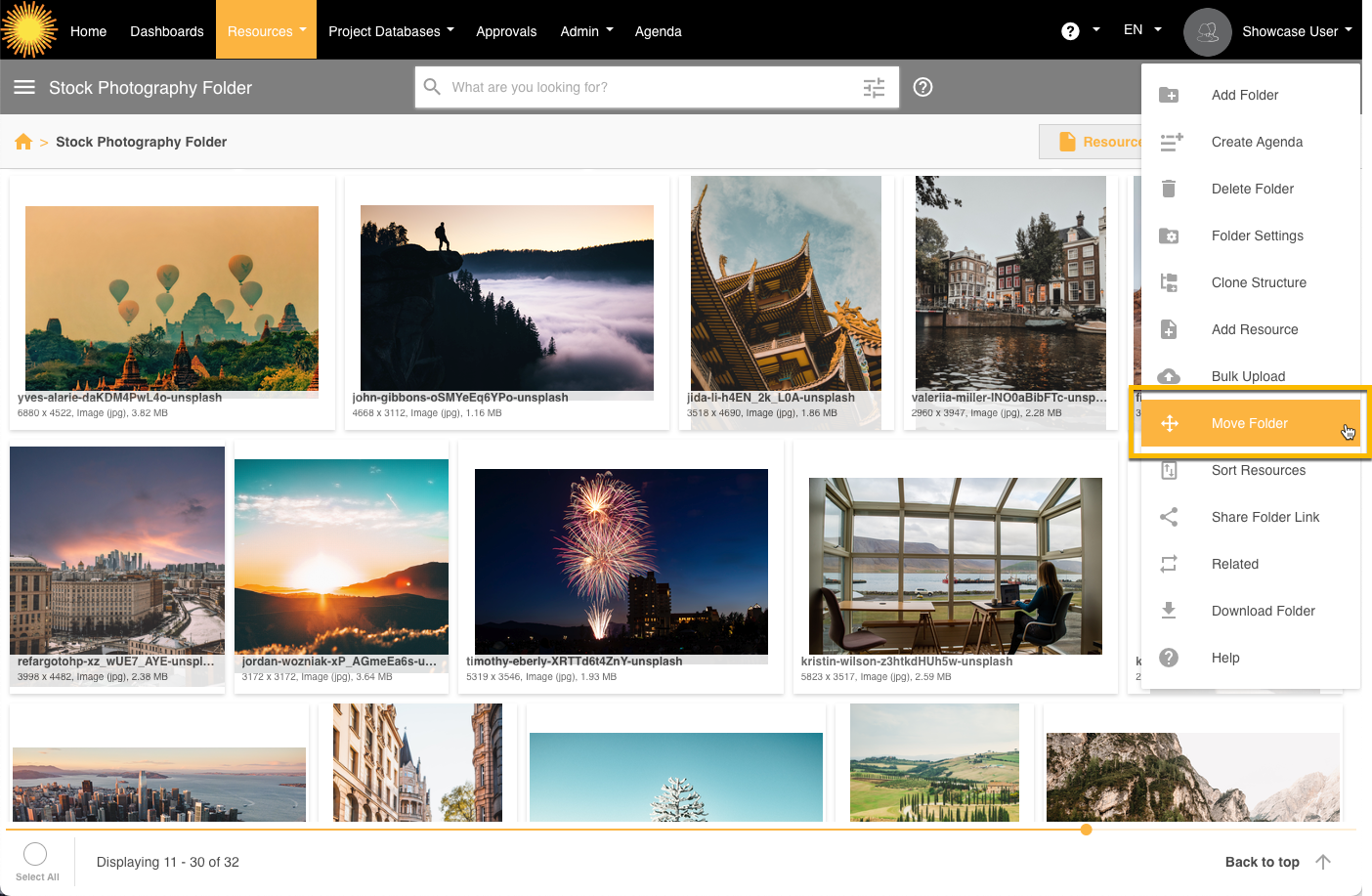 2. A pop-up menu with a folder tree structure will appear, so you can choose where to move this folder to. All folder settings, such as permissions, will 'move' with the folder. To confirm the change, click Move.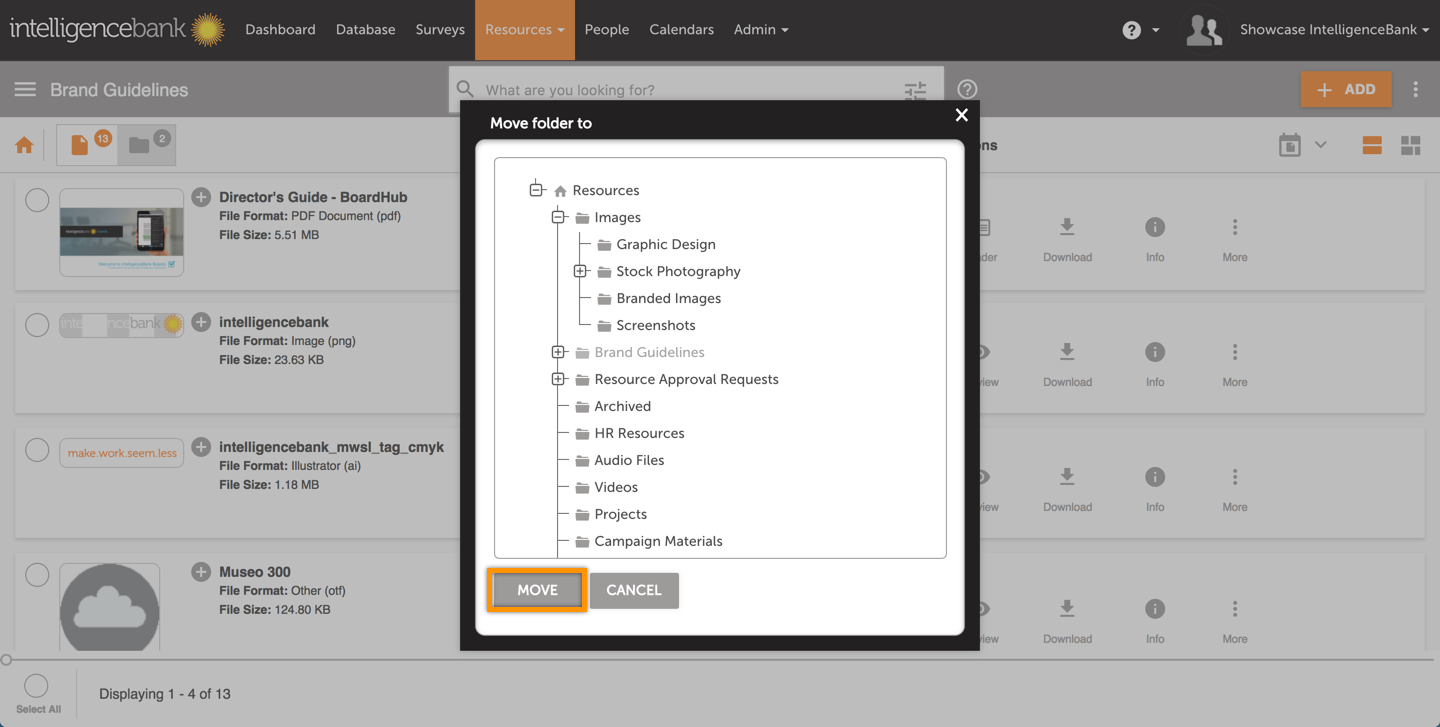 *Note that the name given to modules, features and information items may vary in your platform as they can be customized by Main Admin users.