Instead of emailing large files, you can email links to resources located within your platform.

Selecting the Email Link action
To email a link to a Resource, go to the resource you wish to send out and click on Email Link in the resource dropdown action menu, as indicated below.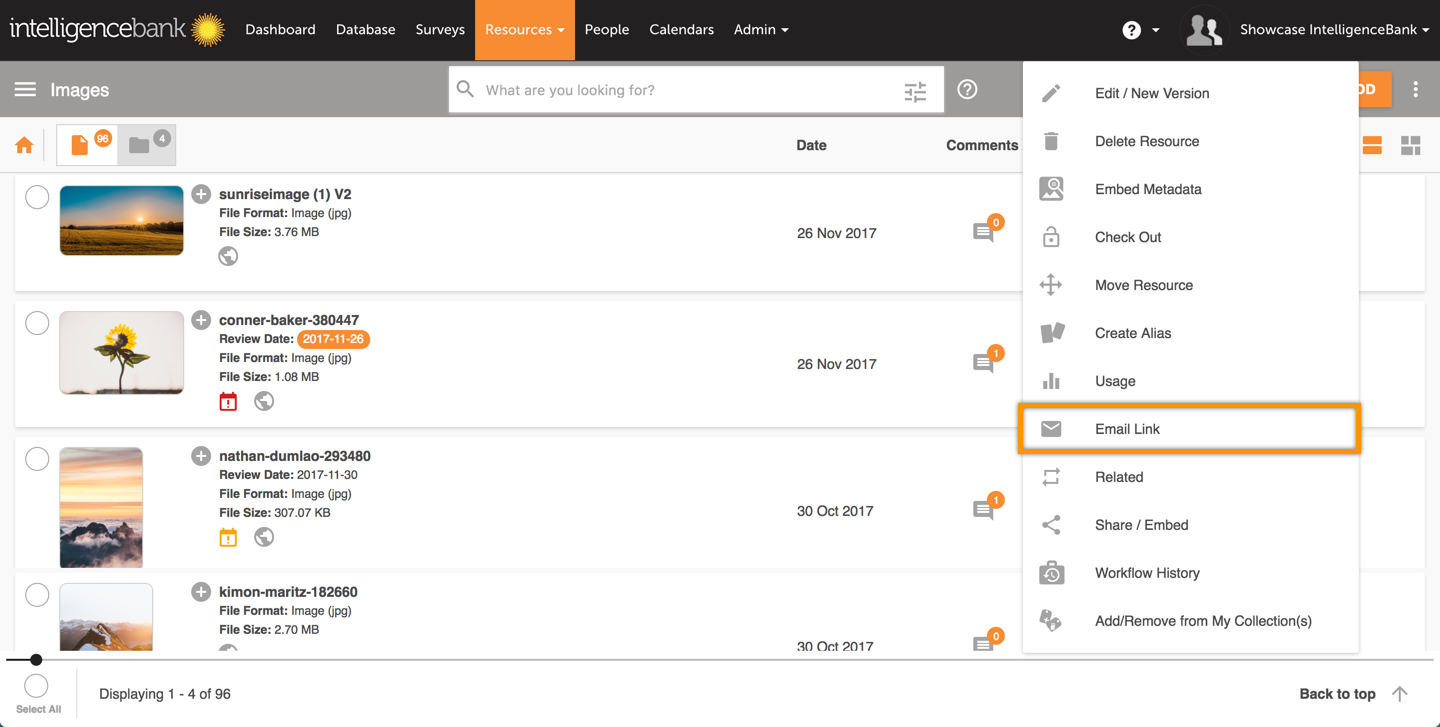 Selecting Users and/or Groups
A pop-up will appear allowing you to email a link to another user or group/s of users who also have access to the resource.
Groups with over 500 Users
If you select a Group with over 500 users, you will only be able to select that group. In that instance, you will be given a count of users within the selected group.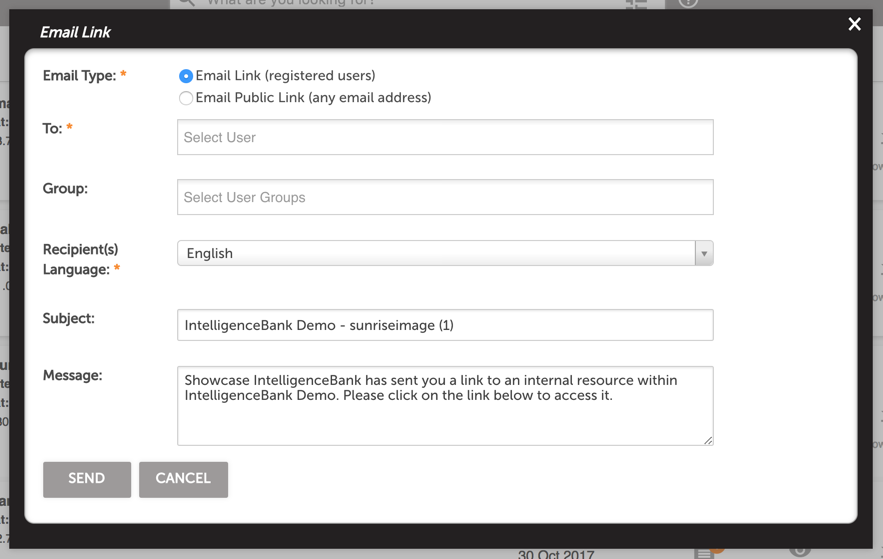 Emailing Links to Non-Registered users
If the Resource is classified as a Public resource (enabled in the Admin/Folder Settings), then you can email the file to any email address, including non-registered users. The Valid For field allows you to set a time limit on how long the resource will be available to that person for.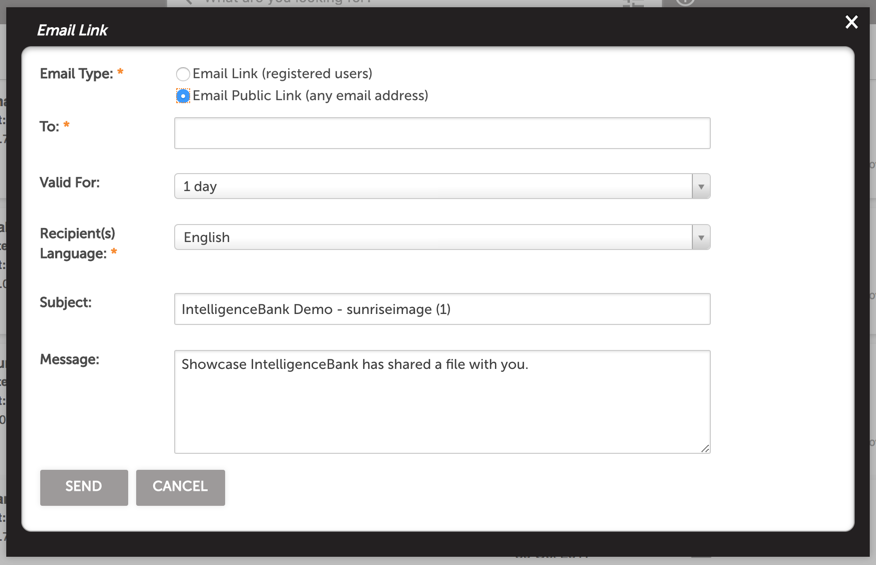 Customising your Email
You can also include a custom message for both the Subject and Message within the email. The default Subject will be the Resource name.
Sending your Links
Once you've entered all required information, click Send to send out your emails.
*Note that a user must have access to the People tool, which lists all users with access to the platform, in order to have access to the Email Link feature.
*Note that the name given to modules, features and information items may vary in your platform as they can be customized by Main Admin users.