Within your platform you can quickly & easily report on usage. You have the ability to filter by Date, Group and Division to refine how your platform is being effectively used.
The reporting module is broken up into 2 tabs: User/Group Reports and Content Reports.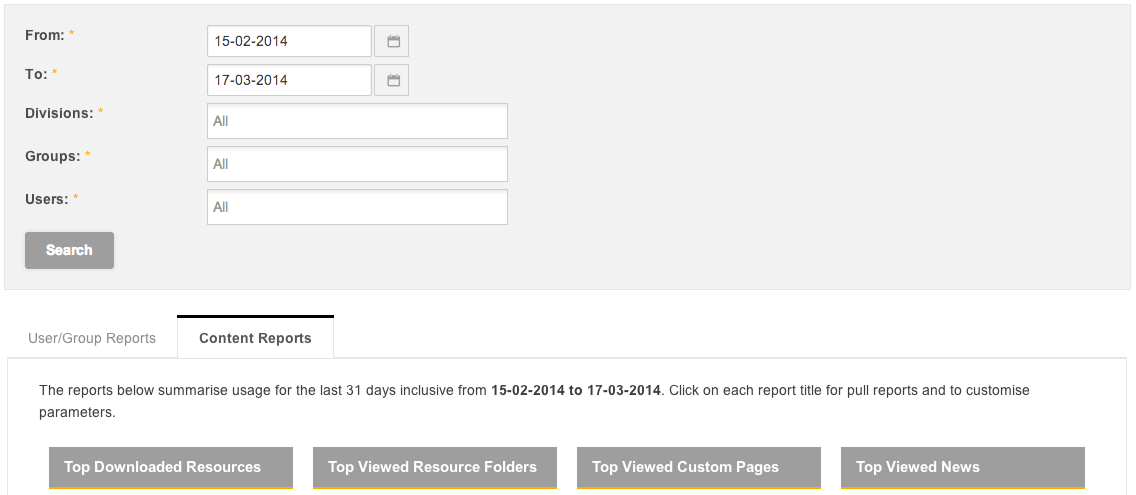 * Note that the name given to modules, features and information items may vary in your platform as they can be customised by Main Admin users.