A Feedback Request provides users with the ability to request feedback on a file or resource. If the folder has a Feedback Workflow attached, anyone with access to that folder can request feedback on any item at anytime, including if it's in Pending Publish Approval.
Once it's been enabled Globally or on specific Folders, users can go to any Resource within the Folder and Request Feedback from within the More menu of the Resource.


This article will take you through the below:
* Request Feedback popup
* Reviewing a Feedback Request
* Feedback Requests with only Comments required

Request Feedback popup
Once the Request Feedback action is selected, users can select Reviewer(s) (who will receive and review the request) and add a Comment about the resource, as well as entering a date that the feedback is ideally Required By.
Clicking Submit will submit the request and send an email to the Reviewer. Once the Feedback request is submitted, you can see the request in the Workflow Request List (in the 'Workflow' or 'Approvals' tab).
Multiple feedback requests can be sent on a same file to different users.
You can see an example of this process below.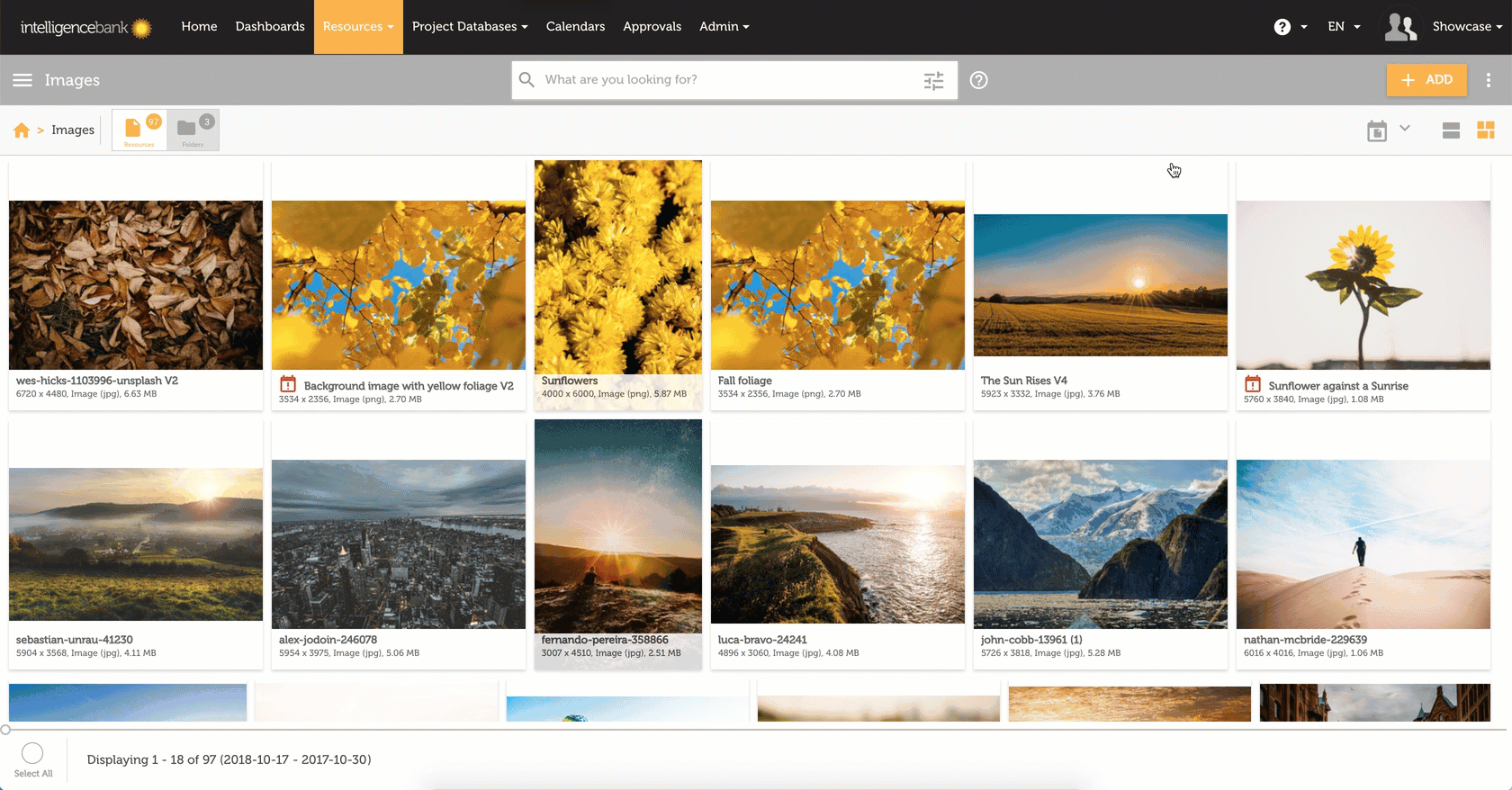 Reviewing a Feedback Request
Once the request is submitted, the Reviewer will receive an email informing them that a new item requires their approval (an example is pictured below).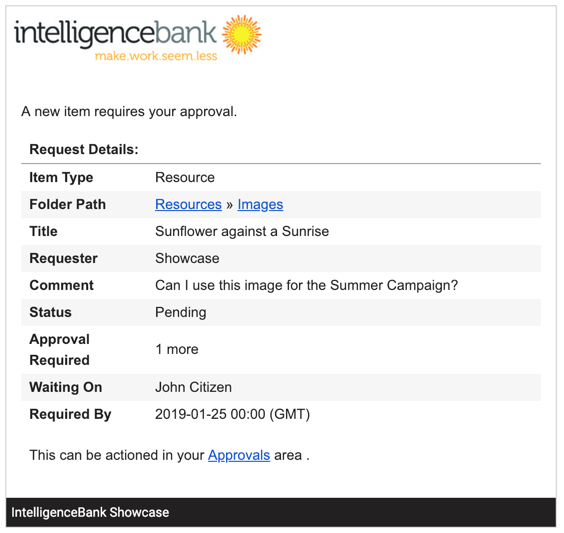 Clicking on the 'Approvals' Link will take them to the Workflow Request List, where they can select to Review Request to provide feedback.
When responding to a Feedback Request, Reviewers may have to Accept or Decline the request, as well as add comments.
Feedback Requests with only Comments required
If enabled, Reviewers may only be required to submit a comment without needing to respond with a Yes or No response. This is especially useful if you want only want to provide feedback.
To set up this feature, in your Workflow settings you'll see an option called Require Approval Response (highlighted below). Uncheck this setting to remove the Yes/No options from this workflow.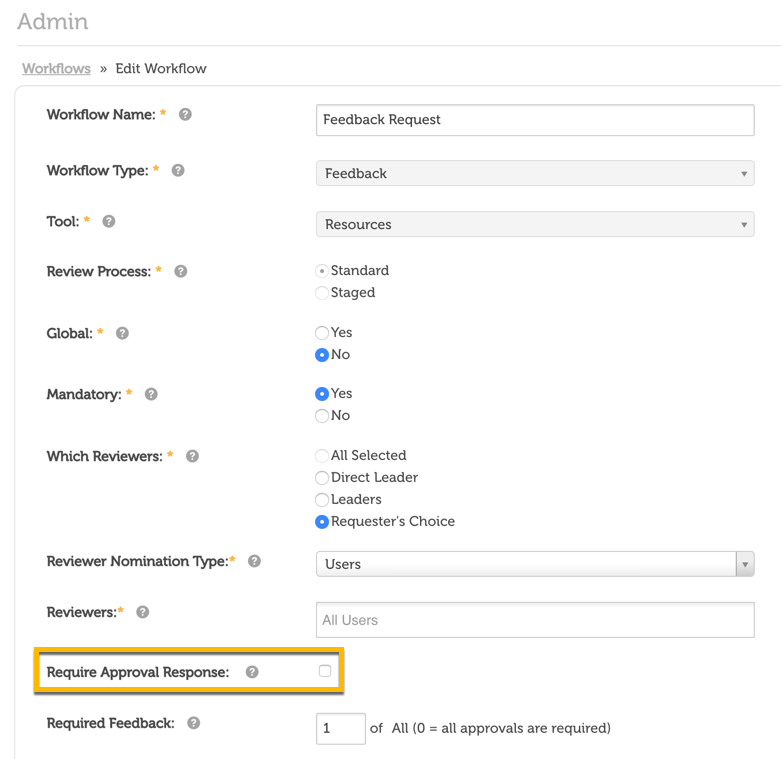 To find out more about your Workflows click here.


* Please note that some of the terms used above such as Resources,Workflows & Approvals are customisable and may appear differently in your platform.