To add several files to a folder at once, you can use an action called Bulk Upload. 
Entering the Bulk Actions page
When viewing any of your folders, either on your Resources home page or if you're within a Sub-Folder, you can click the More icon to open a dropdown of Folder-related options. 

When you click this, simply look for the Bulk Upload option in the dropdown menu and select it. You can see the Bulk Upload action highlighted below.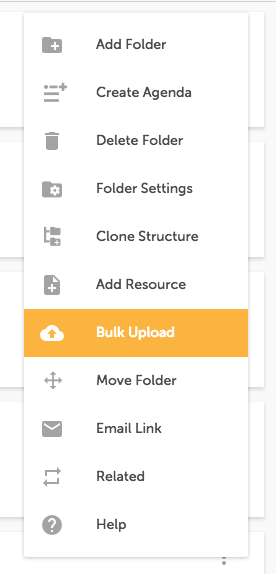 When you're within a folder, you can also use the Add button as a quick way to Add Resources or Folders, as well as utilising the Bulk Upload action. 

Select Bulk Upload from the dropdown menu to select the action and enter the Bulk Upload page.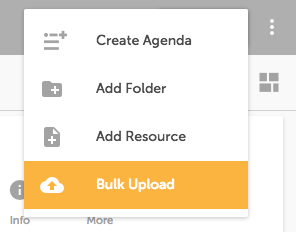 Uploading your Resources
Here, you will select the upload type and fill in details such as a review date, description, and keywords for search purposes. Then, click on Select Files to select the files you wish to upload in bulk. Images will automatically have metadata tags applied by default so you can easily extract any information already available in the files.

Note: If you remove '[filename]' from the Name field within the Details section at the top of the page, the uploaded Resource names will not automatically appear.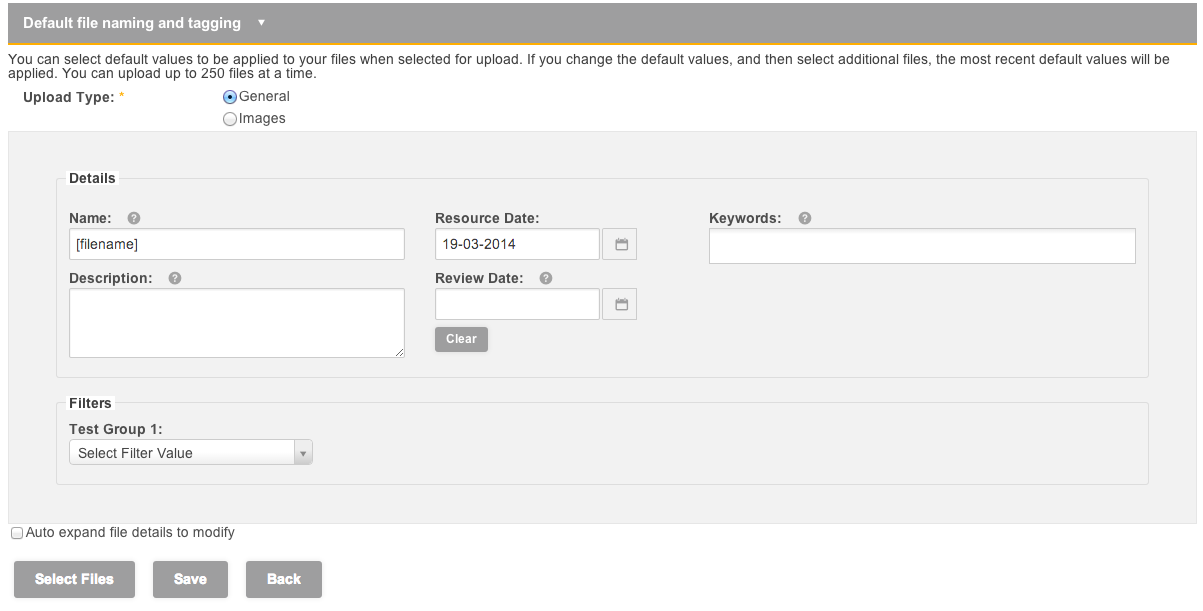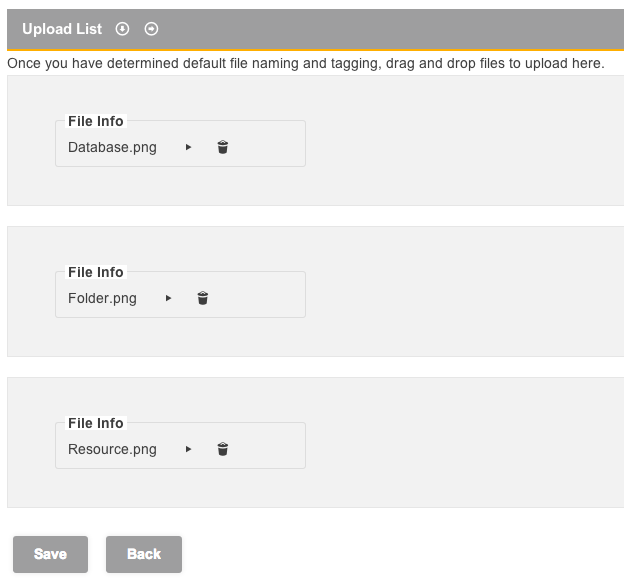 If you are using a recent browser, you can also 'drag and drop' files into the upload list. 
The files you select will then appear in the 'Upload List' section; you can customize the meta data and settings for each file individually. In order to alter the files options users will need to click the '➤' button located next to the files title.
Files can also be removed from the upload list by clicking on the little trash icon.
The Bulk Upload tool allows users to add up to 100 files at once. 
Once you are finished selecting files simply click the 'Save' button and your bulk upload will begin. 
*Note that the name given to modules, features and information items may vary in your platform as they can be customized by Main Admin users.