In order to add a Custom Page to the Navigation Menu you must go to Admin > Templates and then to the Navigation section. On the Navigation bar setting, click Add+ to add a menu item. This will prompt you with the Add Menu box.

On the Add Menu box, select Custom Page from the Menu Source option and enter the appropriate information. Click save.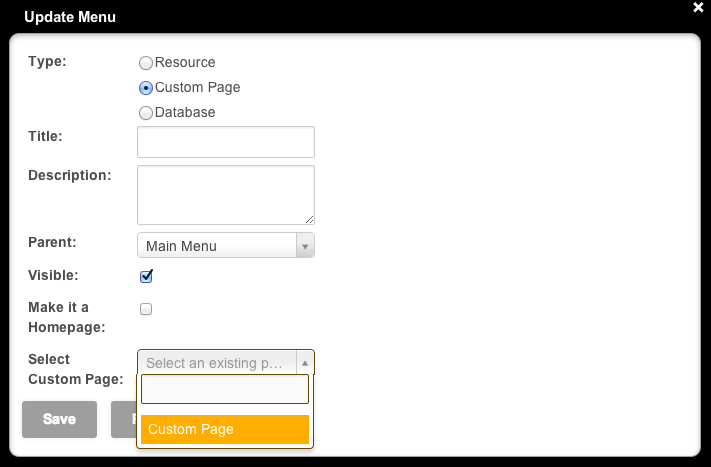 *Note that the name given to modules, features and information items may vary in your platform as they can be customized by Main Admin users.