If you require your Database record creation to go through a Staged process, you can create a Staged Database.
Creating a Staged Database
When creating a Database, select Staged as the Submission Type.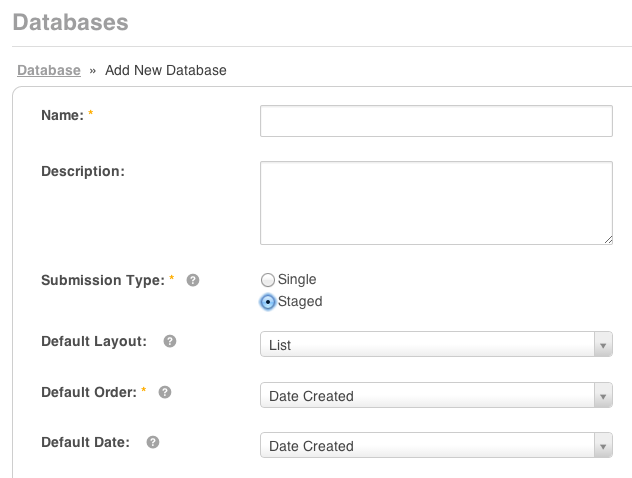 Once you begin creating the form, you have the option of adding Stages, customising the name as required. Each Stage can have its own fields and sections that will appear on separate stages (pages).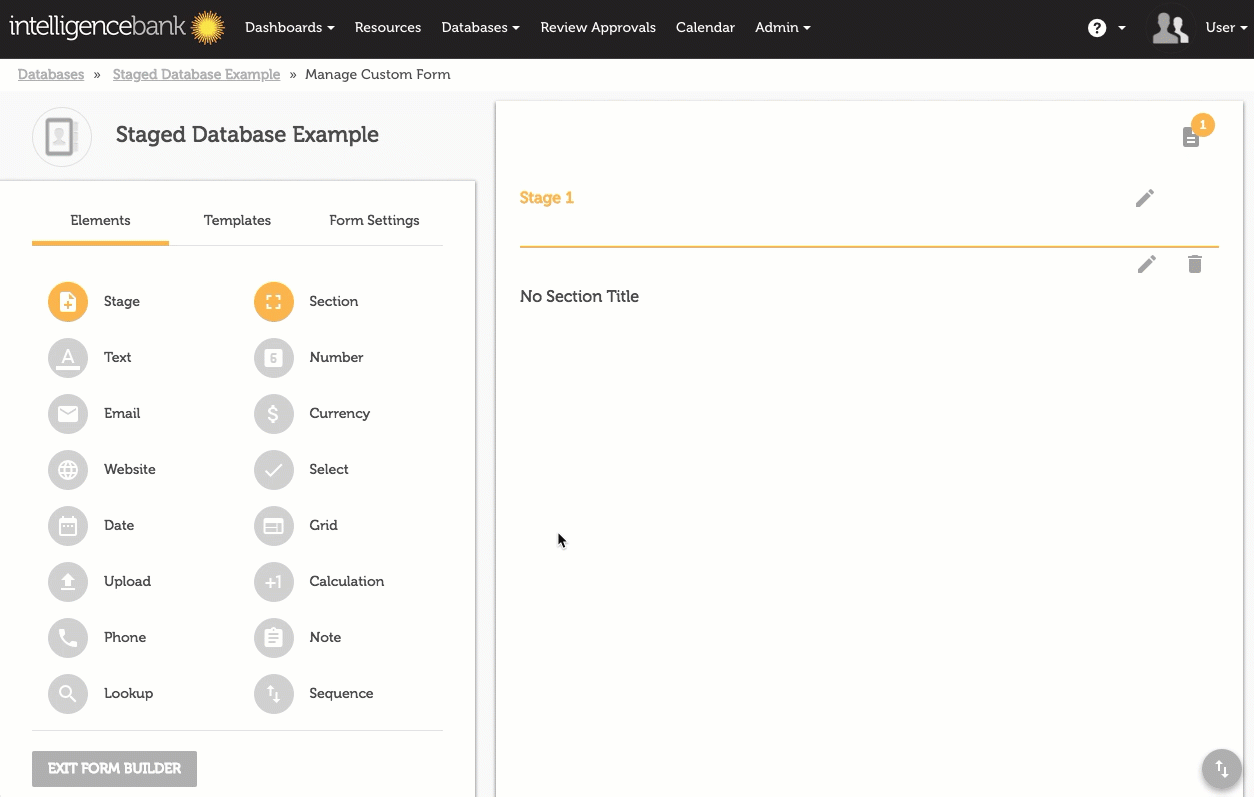 Applying Workflows to a Stage
You can apply an approval process to any or all of the Stages that you create via the Settings page for each Stage. To access this page, click the Edit icon next to the Stage name as demonstrated below. Then select the Enable Workflow checkbox.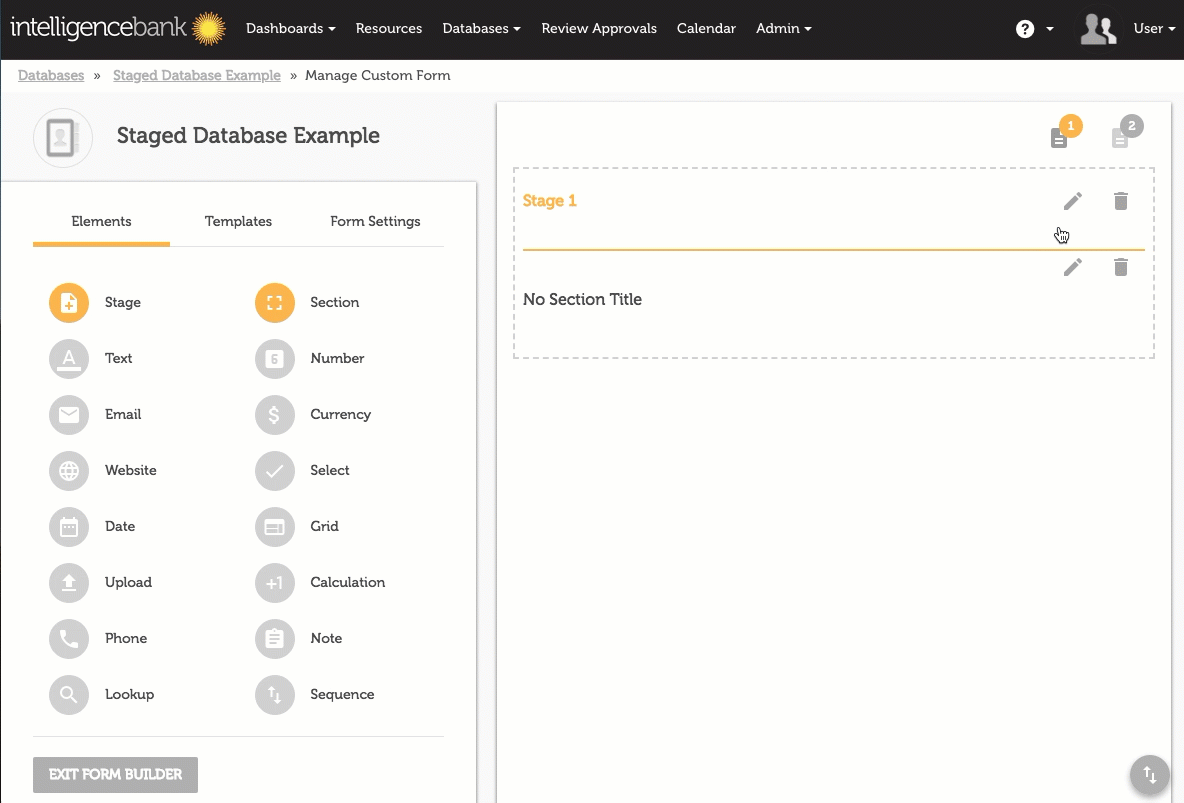 To read more about Getting Started with your Databases, click here.