If you require your database record creation to go through a staged process, you can create a Staged Database.
When creating a database, select Staged as Submission type.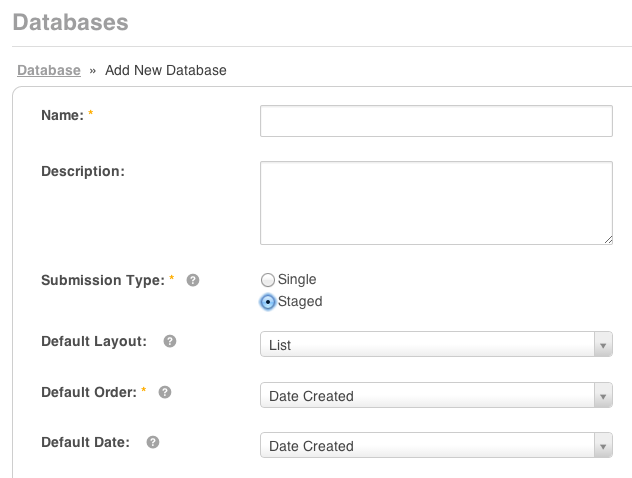 When you continue to create the form you have the option of adding stages.

 You can apply an approval process to any or all of the stages that you create.