To add navigation menu items, go to Admin > Templates. In the Navigation Bar section, click on the 'Add' button.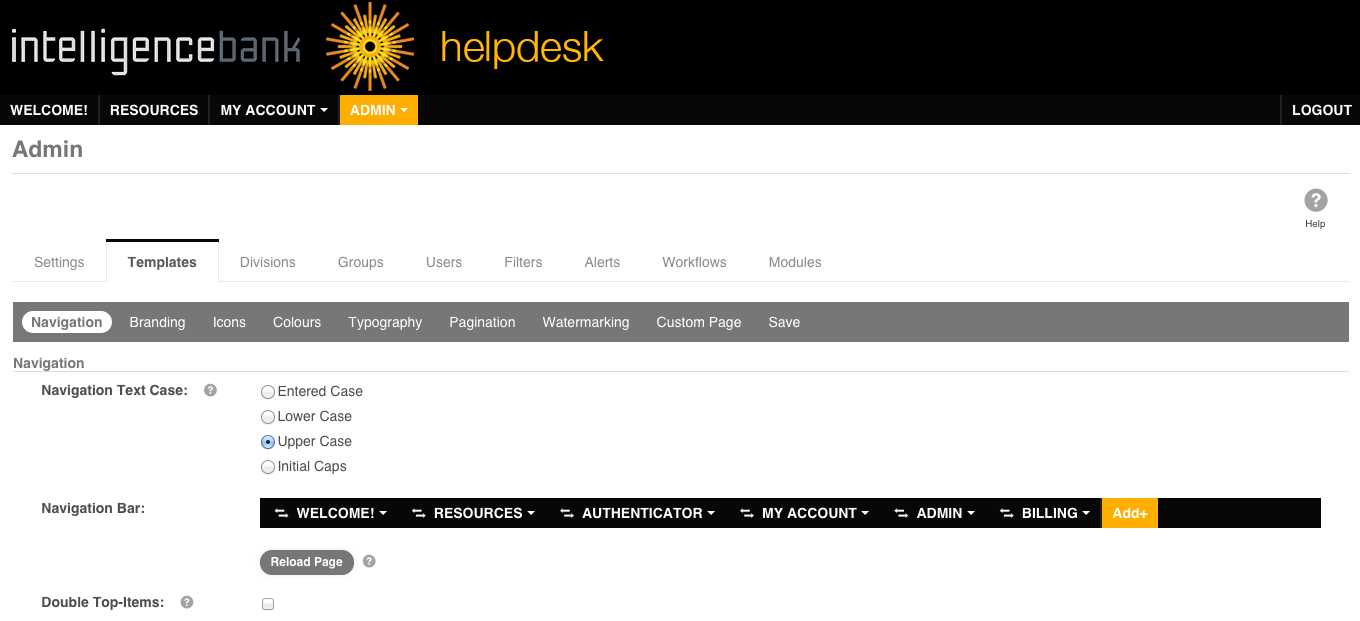 A pop-up will appear prompting you to add the resource folder or resource sub-folder you want to appear on your top navigation menu. Select the desired folder, name it, then click Save.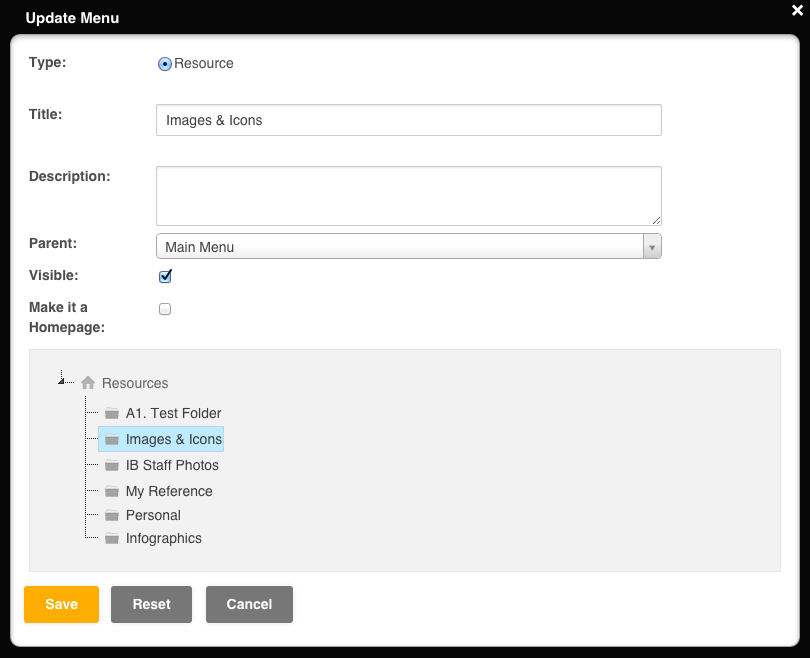 You can also add the item as a drop down from an existing heading. Simply select from the 'Parent' drop down menu.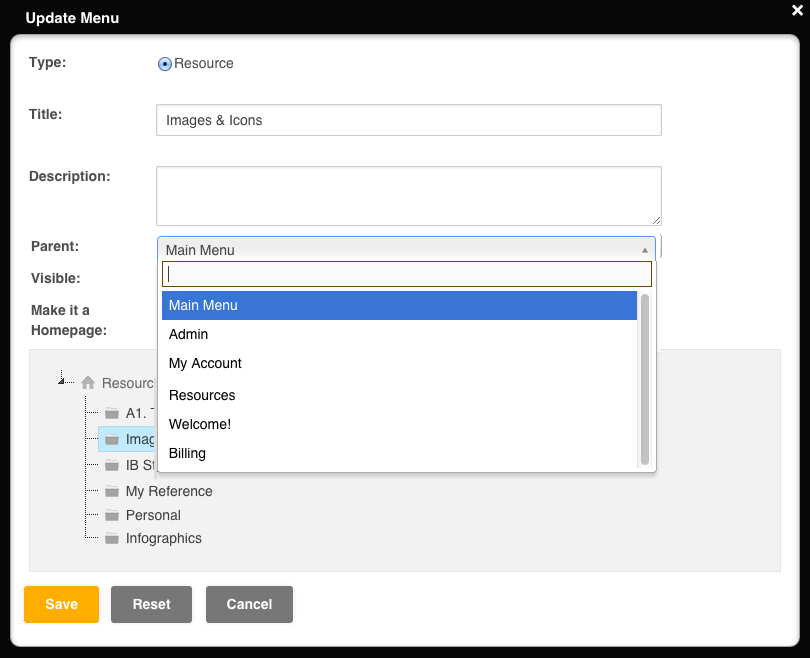 The new menu item will now appear in your navigation menu.