If you have the ability to email a public link from your platform, (which means, you can email links to files to non registered users), you can email a public link to a folder by selecting Bulk Actions, selecting files you wish to email to a non registered user, and selecting "Email Public".
1. On a folder you wish to share, enable "public sharing" in folder settings.




2. Choose the files to share using "bulk actions" and select "email public".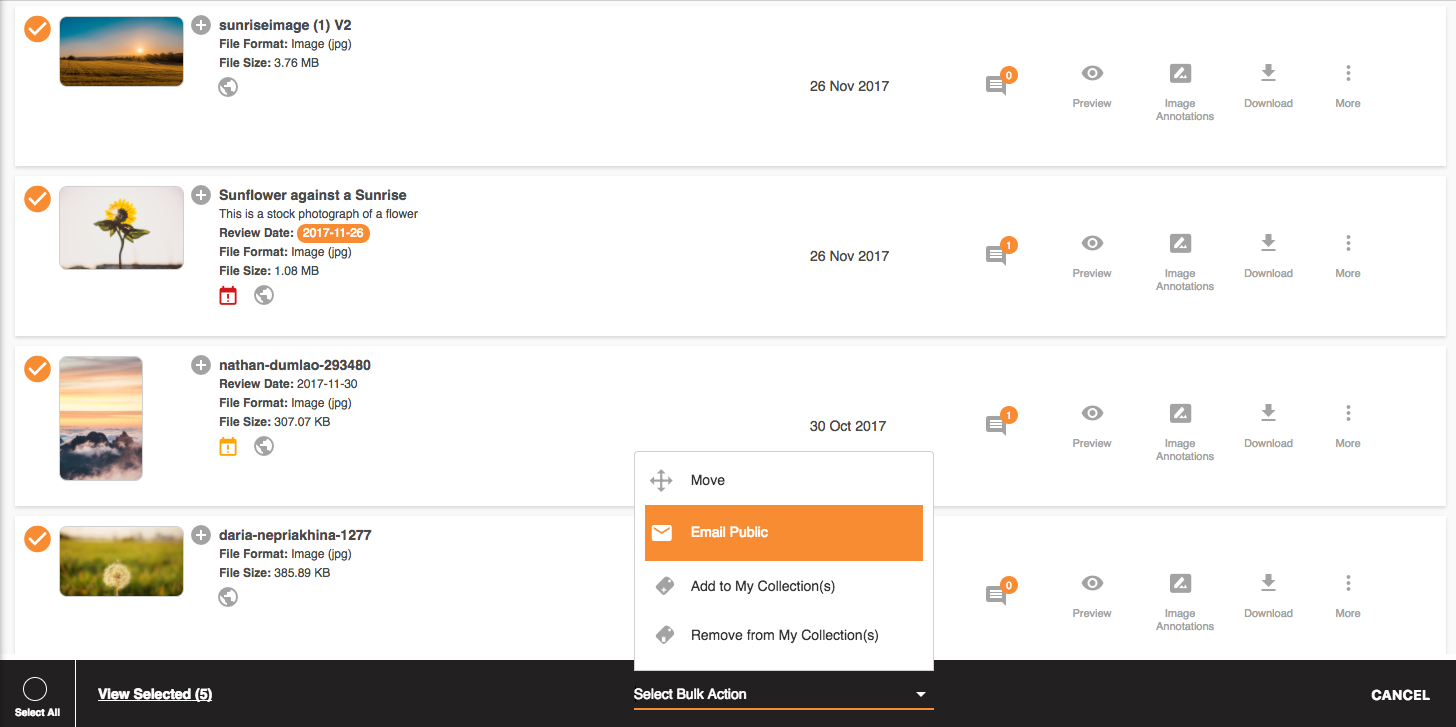 3. Choose anyone to send the link and set a time limit for how long the files will be available.




You can send a Public Link to multiple users at once by including a comma directly between email addresses in the To field, such as:
userone@company.com.au,usertwo@company.com.au,userthree@company.com
4. It will take a while for the alert to generate, depending on the number of images you have. The recipient can download all files you shared in a zip – or can download individual files.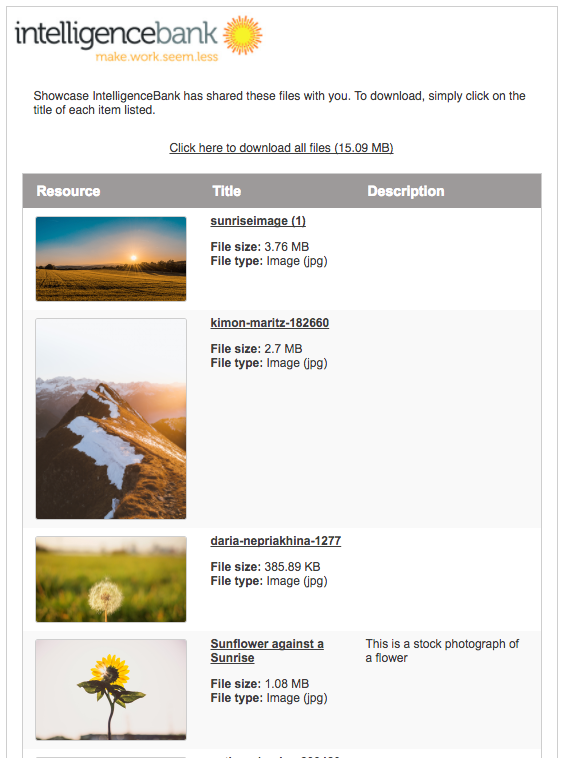 NB: The Email Public functionality does not have a workflow approval process.