Reusable Templates can save you time when creating Custom Pages, allowing you to import previous pages into a new page as a base to edit.
Following the steps outlined in the Create a Custom Page helpdesk page, create your template Custom Page and enter a suitable name in the Heading field: such as 'Template 1'.
You can make this Custom Page Template as short or as long as you need. Remember to Save your work when complete.
Then when creating or editing another Custom Page you can import this Template into that page.
To do so, ensure you have selected the HTML editor.

If the editor side-bar does not automatically appear, click the Editor button on screen:

Up the top of the right-hand side-bar you will find a drop-down field titled Select HTML.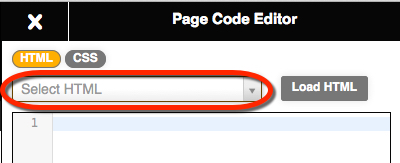 Click into this and wait for all your previously created other Custom Pages to show, then select the Template name and click the Load HTML button.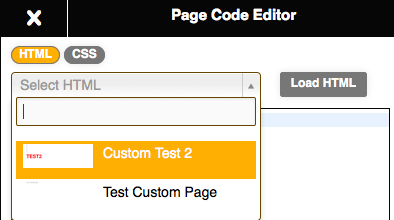 Note that the imported Template will replace any existing text you may have already entered for this page. You will have the option to Cancel this replacement should you need to go back and copy and save text you may have already entered.
Otherwise select Continue and proceed to edit the chosen template and turn it into a new page.
Please also note that images or videos uploaded within the editor are hosted on a separate IntelligenceBank folder that can be accessed by non logged-in users via a web URL, so it is not advised to upload any sensitive information directly into the HTML editor.
Related: