To link an Agenda to a Calendar Event, you first need to ensure that a relevant event has been created in your Calendar. 
Click here for assistance Adding a New Event to a Calendar. 
Once created, you can now link this to your Agenda.
When creating or edit an existing agenda click the dropdown next to the Link Calendar Events option and select a Calendar from your list.
In the second drop down menu now select the calendar event.
Remember to Save your changes at the bottom of the screen.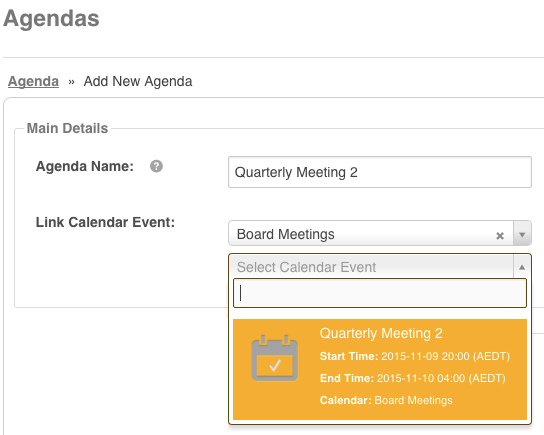 All users who access the Agenda will now see the associated Calendar information.
A link to a map will also appear if an address had been entered in the Calendar event.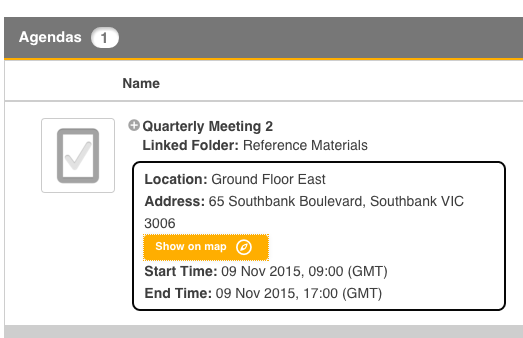 Once clicked in an Agenda users can also now click on the Meeting Details option and see a map and other calendar event details displayed there for their reference. 

Next:
Related:
How to Add a Custom Agenda / Conversation Item
Automatic Numbering & Permissions
How to Link an Agenda to a Folder
Board Members accessing the Agenda via the iPad App