Web-to-Print is an add-on tool that is perfect for users of InDesign, who can create and integrate templates within their IntelligenceBank platform so they can easily be customized by end users and exported in a print ready format.
These templates can set fixed fields that other users can work within to create anything from business cards to brochures and other marketing needs. 
Within these templates you can lock in certain parameters - such as the positioning of text - but allow users to edit the text itself on a case-by-case basis.
Photo positioning might also be 'locked' however users could edit the photos themselves - for example; adding in a new picture of a house in a property advertising template, or updating the date on marketing collateral as necessary. 
The benefit of Web-to-Print is that you can implement a uniformity in your marketing and advertising materials, and ensure your users stay within the brand and design guidelines you require, while saving everyone time by empowering users to make required customizations themselves.
To enable Web-to-Print for your platform, contact IntelligenceBank today to discuss.
 Example of a Web-to-Print template: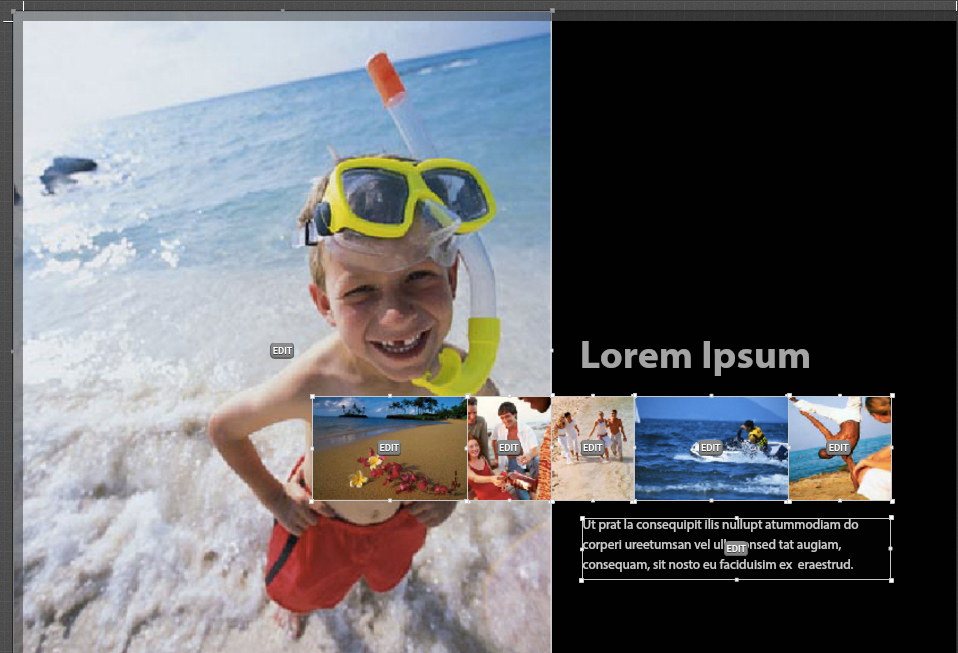 Next:
Creating Templates for Web-to-Print