Cross-Content Pages allow you to import previously created pages into a new Custom Page.
A key benefit here, and difference from Creating Reusable Templates is that using this method allows you to arrange multiple existing pages together to form a new page.
Note that creating new Pages this way means that you are not able to edit the content within these pages for the new page. Rather, what this means is that you can potentially have the same information spread over multiple pages within your platform, and only need to edit the source page for it to update everywhere else it has been used.
To create a Cross-Content Page, click Add Page within your Custom Page menu. 

Select Cross-Content Page from the option that appears.

Your previously created Custom Pages will load in the side-bar menu.
Simply drag and drop the selections you require over to the Page Content box to the left to build your new Cross-Content page. 
Clicking onto any of these imported pages will then give you the option to Move or to Delete it from the new page.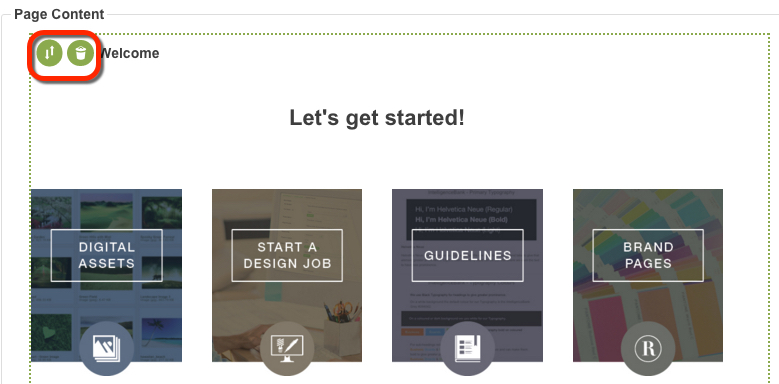 Remember to Save your work when complete.
Note: when viewing a cross-content page, end users will still only view the components that they have access to.
Next:
Custom Page PDFs to Print or Save
Related: