To Download a Custom Page as a PDF, go to your list of Custom Pages and click the downward arrow to the right of the Page name.

Select Download PDF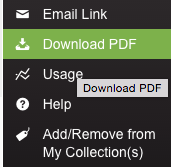 You will then see a list of Download options.
Depending on the content within your Custom Pages, either 'Portrait' or 'Landscape' may best suit the page.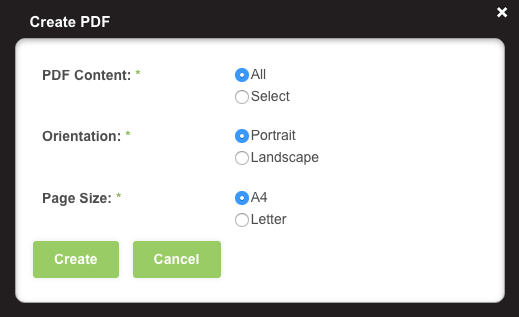 When downloading a Cross-Content page, you can also select which components you wish to include in the PDF from the PDF Content options. 
If this is selected, the Cross-Content page names will appear. Select as many or few as you require. 
Click Create
The PDF should automatically start downloading, but may do so into your computer's 'Downloads' folder.
You can now save, share, or print this PDF as required. 
Next:
Related:
Loading Images from Resource Library