1. Once you have finished installing the plug-in, go to the Content Editor area to configure the plug-in.

2. Right-click on Media Library and select Insert From Template.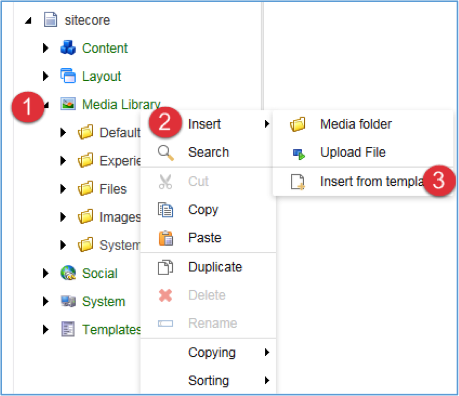 3. Select IB Account, enter a custom name and select Next.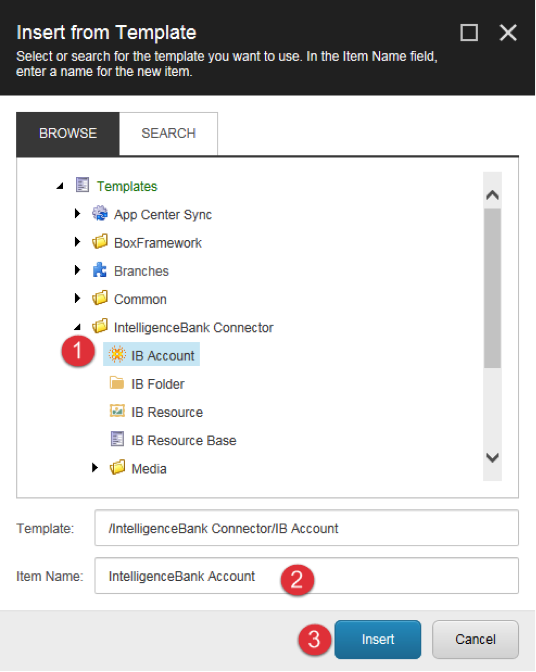 4. You will then see an IntelligenceBank item on the left, select it and enable the Content tab. You can now enter your platform credentials: 
Username and Password from IntelligenceBank you would like to connect to your Sitecore instance.
API Server URL: This will be advised to you by your IntelligenceBank Customer Success Manager.
Preview Image Path – a folder in Media Library where all preview images will be automatically saved.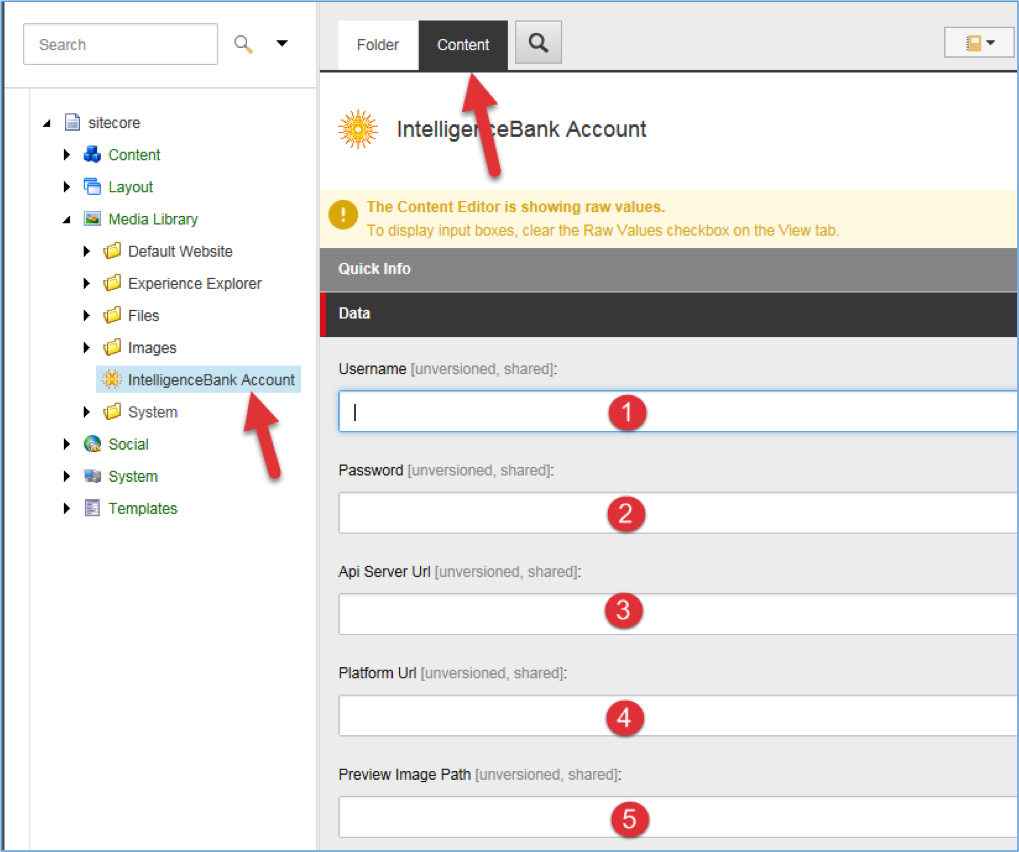 5. Click SYNC to start synchronizing your IntelligenceBank assets.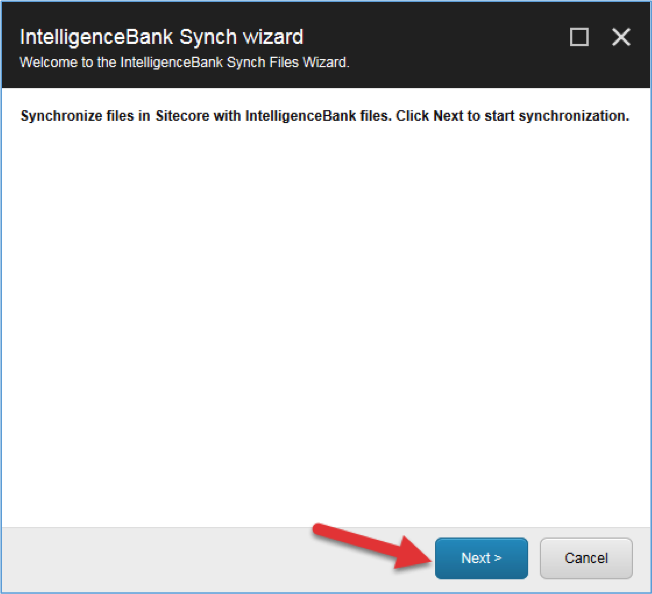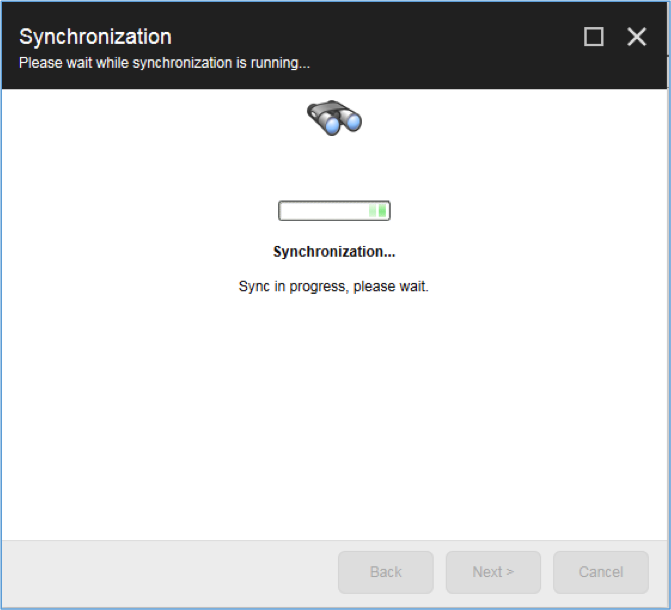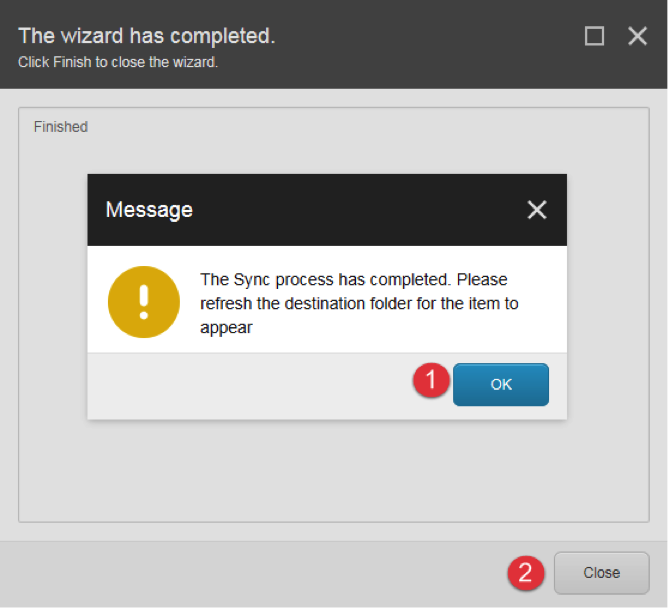 6. When completed, refresh the IntelligenceBank item on the left to start displaying your assets.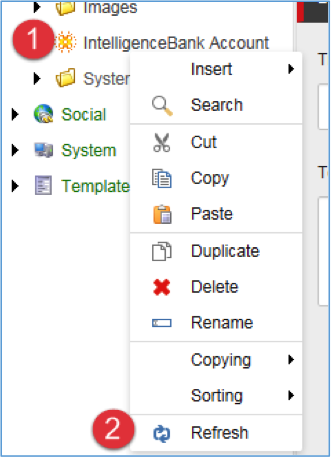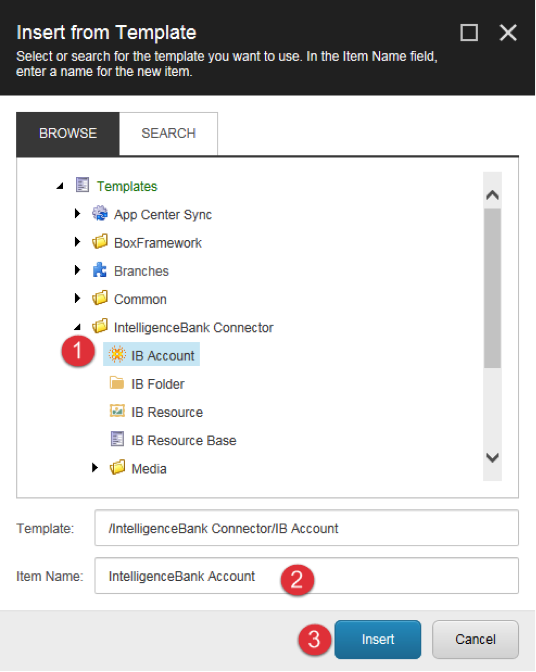 At this stage, proxy folders and proxy items are created with all available metadata in the same structure as inside your IntelligenceBank platform. Note that the first sync of your site will take longer than the subsequent ones. 
You can also watch a video of the installation process by clicking here.