To Download a PDF version of a Database Record click into the relevant Database.
Click on the downward facing arrow to the right of the record under Actions.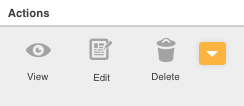 From the dropdown list select Download PDF

The PDF will automatically save in accordance to your Web Browser download process. 
Once opened it will contain your branding, matching the logo at the top of the platform, and all the record details, including those non-compulsory fields not completed.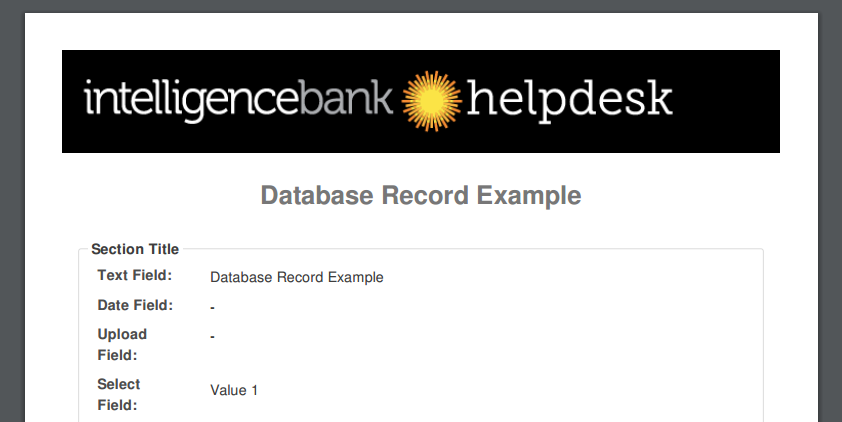 Related: 
Exporting Database Records to Excel