The Grouped Download Approval Request feature allows users with 'Preview' permission to request download approvals for multiple Resources from Folders with Workflows. Users needing multiple images for projects have the ability to request files in the same form submission instead of requesting each one separately.
This feature can also be accessed from both a users Collection(s) and Search Results within the platform.
Group Downloads abide by different workflows that may be applied to Resource Folders. If no download workflow has been added to a folder, the Grouped Download Request feature will not apply. For more information about Workflows, click here.
When a Grouped Download Approval request is submitted...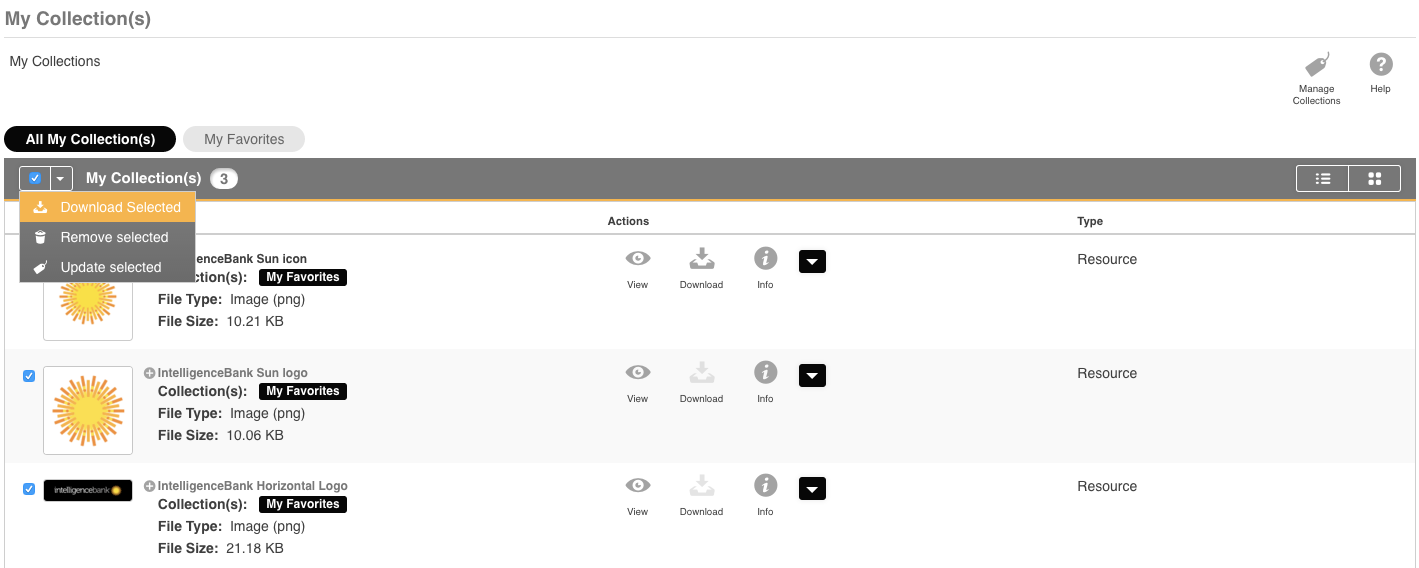 ...the platform automatically builds a multi-step process in order to:
Give a user the ability to download pre-approved assets
Request approval across different approval workflows a user belongs to
The user can download pre-approved assets and then complete their download request(s) in a single or multi step form submission.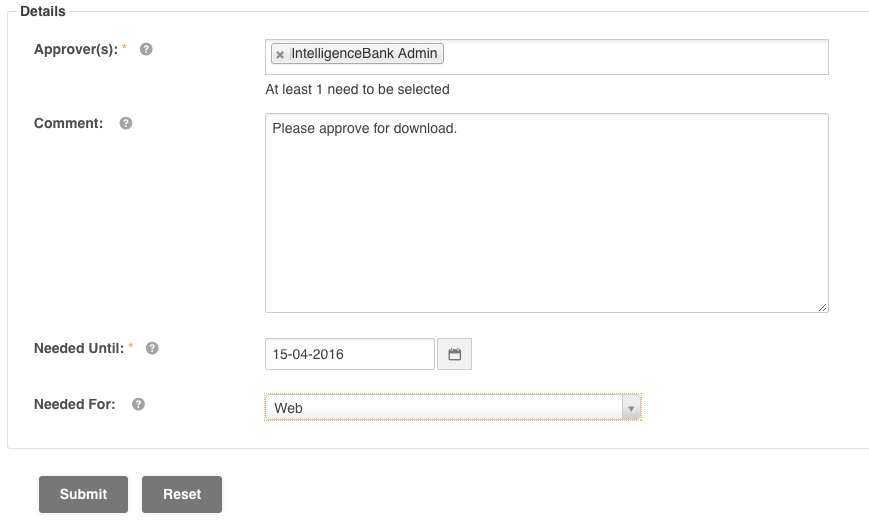 Note that Grouped Download Approval Requests are only supported for:
Global Workflows
Workflows that have the 'Allow Location Customization' setting disabled. The workflow cannot be customized on a folder by folder basis. (For more about the Location Customization setting, click

here

.)

A single consolidated email will be sent to the requestor and approver(s) at the start and to the requestor at the end, once all items have been reviewed.
Items can also be responded to individually (i.e.: reject some and approve others).
If a Grouped Request is submitted on a folder level, any type of download approval will work, as the requirements will be the same for all items.

Related: