If your platform has Public Permissions enabled*, you can pick and choose which folders to enable to make public via your Admin > Groups area.
Once enabled on your platform, a Public Access group will be automatically added to this area.

Click on Public Access to update that group's permissions.
Add the Resources module if it has not been added already.
Click into Details.


In the Custom Permissions you will notice there is only the choice of Preview or Access (download).
Select the relevant permissions level for the folders you wish to make available to public users.

Confirm and then Save the page.
Public users who access your platform will then be able to see the selected folders and either view, or download, files as you have designated.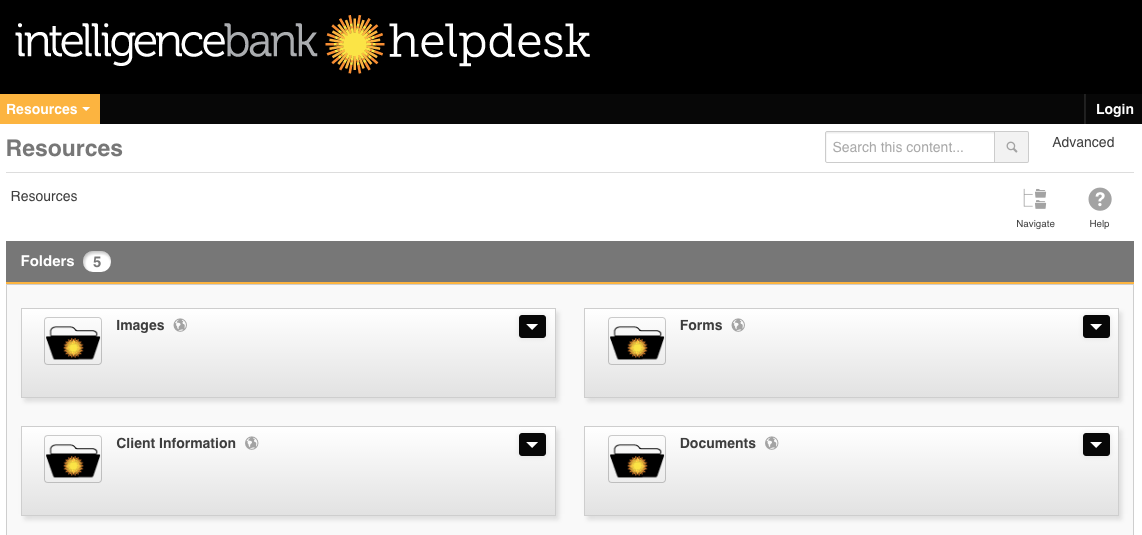 Registered users who arrive at the public gallery pages will be able to log in to their full view platform via the link up the top right of each page.

Restrictions apply:
- Download workflows do not apply to Public Folders.
- Bulk Actions do not apply to Public Folders.
- Annotations will not be available to public users.
- Public users will not have the ability to email a link from the platform to other users.
- The 'Info' and 'Metadata' information behind images will be available to public view.


*Additional costs apply to enabling Public Access to your platform. For more information email helpdesk@intelligencebank.
Related: