To Save a default Filter set-up within your Approvals area simply click into My Approvals.
Select all the filter values you want to see in your default setting - such as Requester, Approver, Status, etc.
Once all your required values have been selected click the Save as Default checkbox.
Now click Search. This action will both run a live filtered search as well as save this for you so next time you access this page the filter values are automatically applied.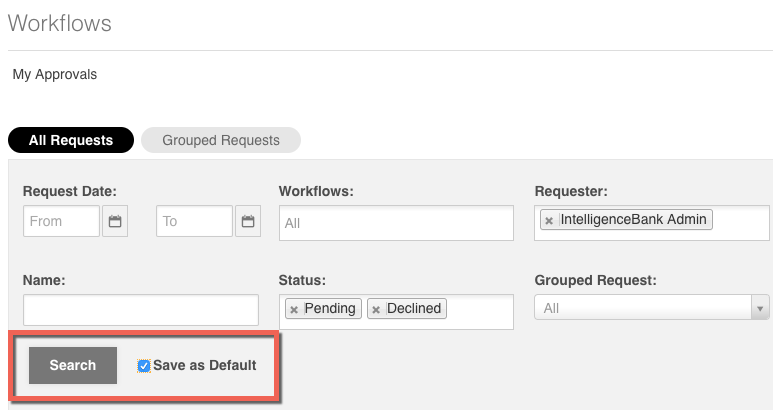 At any time you can update your default filters, or change them 'on the fly' as required.

Related: