For Publish Approval & Feedback Approval requests you can now introduce a staged, or hierarchical, approval process.
For example, a request could go first to User A, and then once approved to User B, and so on for up to 5 stages/users in total.
-----
To set this up click into Admin > Workflows
Click to Create Workflow and select either Publish or Feedback as your Workflow Type.
Under Review Process select Staged

Then under Reviewers enter the order of your staged approval process.
You must select at least 2 stages and can select up to 5 stages: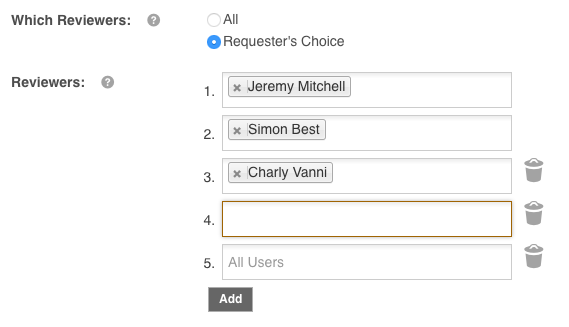 Multiple approvers can be added per stage: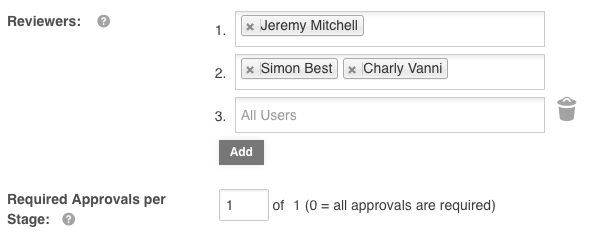 Please note that the minimum Required Approvals per Stage will be the same for all stages.
Note also that auto-approvals based on Conditions is currently only applicable against the first stage.
Complete the remaining Workflow options as required.
-----
To apply this to a folder, select Folder Settings against the applicable folder and then Add Workflow to select this new workflow from the list.
Remember to Save the changes to the folder.
-----
When in your Approvals area reviewing requests please note that the option to reassign an approval will only apply to the current stage it is up to.
Likewise, Admin users can only Complete Request one stage at a time.
Related: