With the launch of the Conditional Reviewers Workflow options, users can now set up workflows on Staged Databases that will be sent to different Reviewers, based on the Conditions filled out in the form like the Current Stage, or based upon the user submitting the record.
Setting up your Conditions
To set up a conditional approval, you can add conditions to either the Admin> Workflow settings or the Database Settings. Once you've set up your Approval Process as outlined here, you can add Condition Sets which will prompt the Reviewers to change based on the record inputs. You can also enter reviewers that can be specific to each Stage.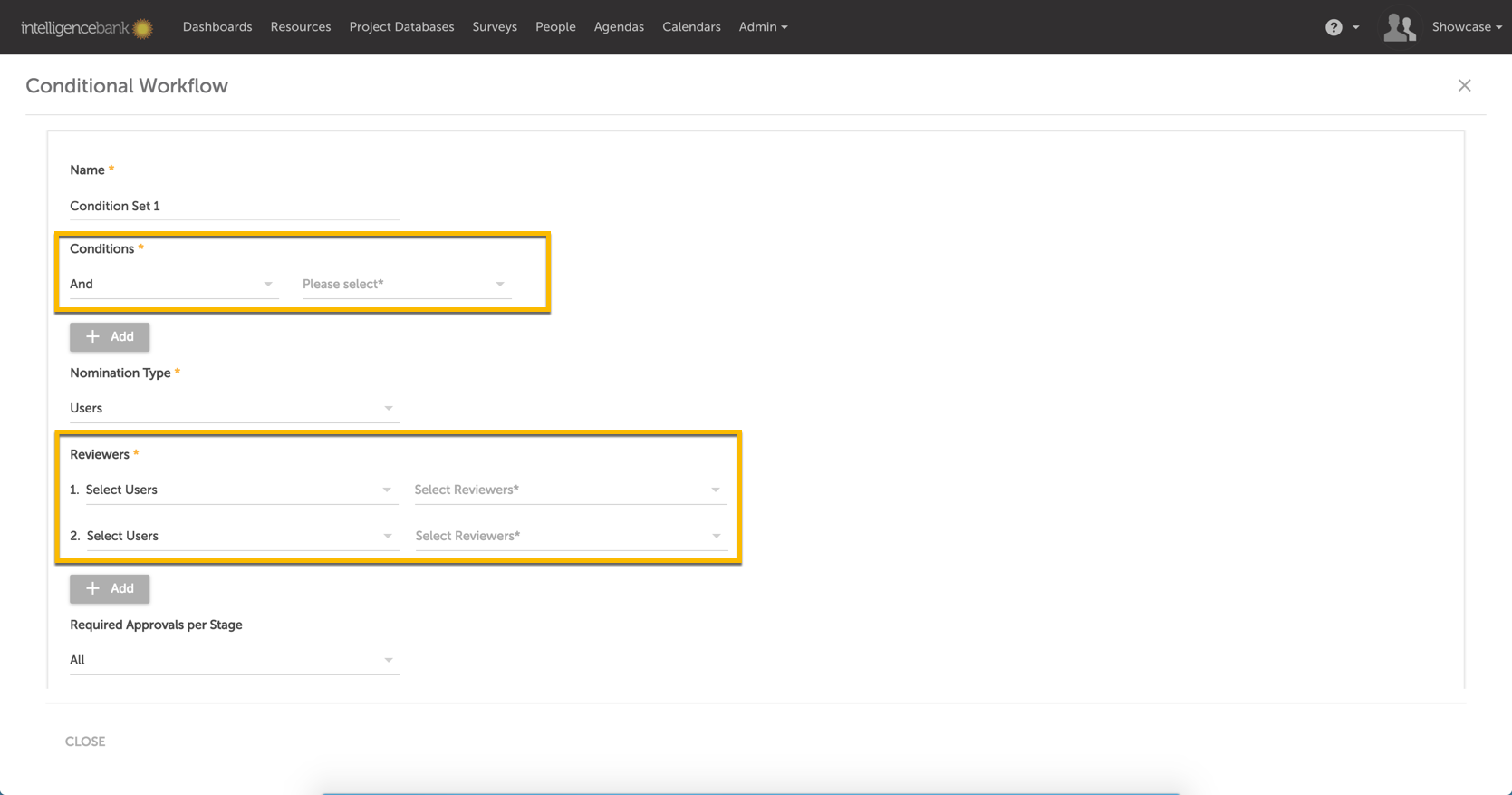 Condition Sets are groups of Conditions, with a maximum of 10 allowed in any workflow. The conditions themselves can be set on a range of values, and can depend on what Stage you're on, the fields within those stages or the user filling it out. Conditional logic like this means you can change the reviewer of the record based on a combination of conditions.
When selecting Reviewers for each condition, you can select users for each stage as usual. You can also choose the Reviewer to be linked directly to a user lookup field. Whomever is selected in the user lookup field when the record is being filled out, will automatically be the reviewer of that record if the Workflow conditions apply.
You can see an example of how you can fill add a Condition Sets for a Database below.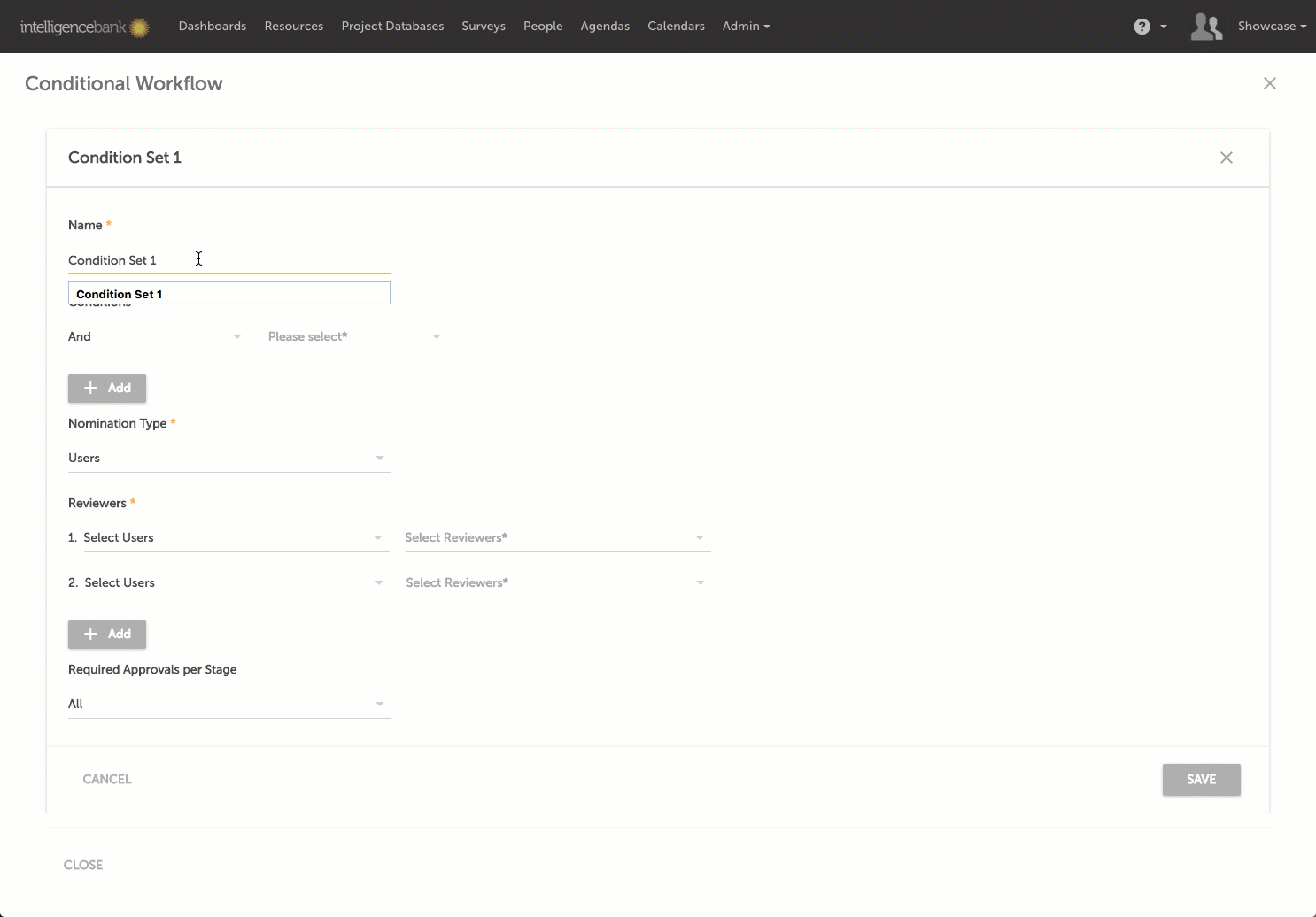 To read more about Conditional Reviewers, click here.