The Intelligencebank DAM Connector for Drupal 8.5+ is a suite of modules which provide an easy way to access IntelligenceBank DAM assets for importing, or embedding directly from within Drupal.
There are two ways to import/embed assets from the IntelligenceBank DAM: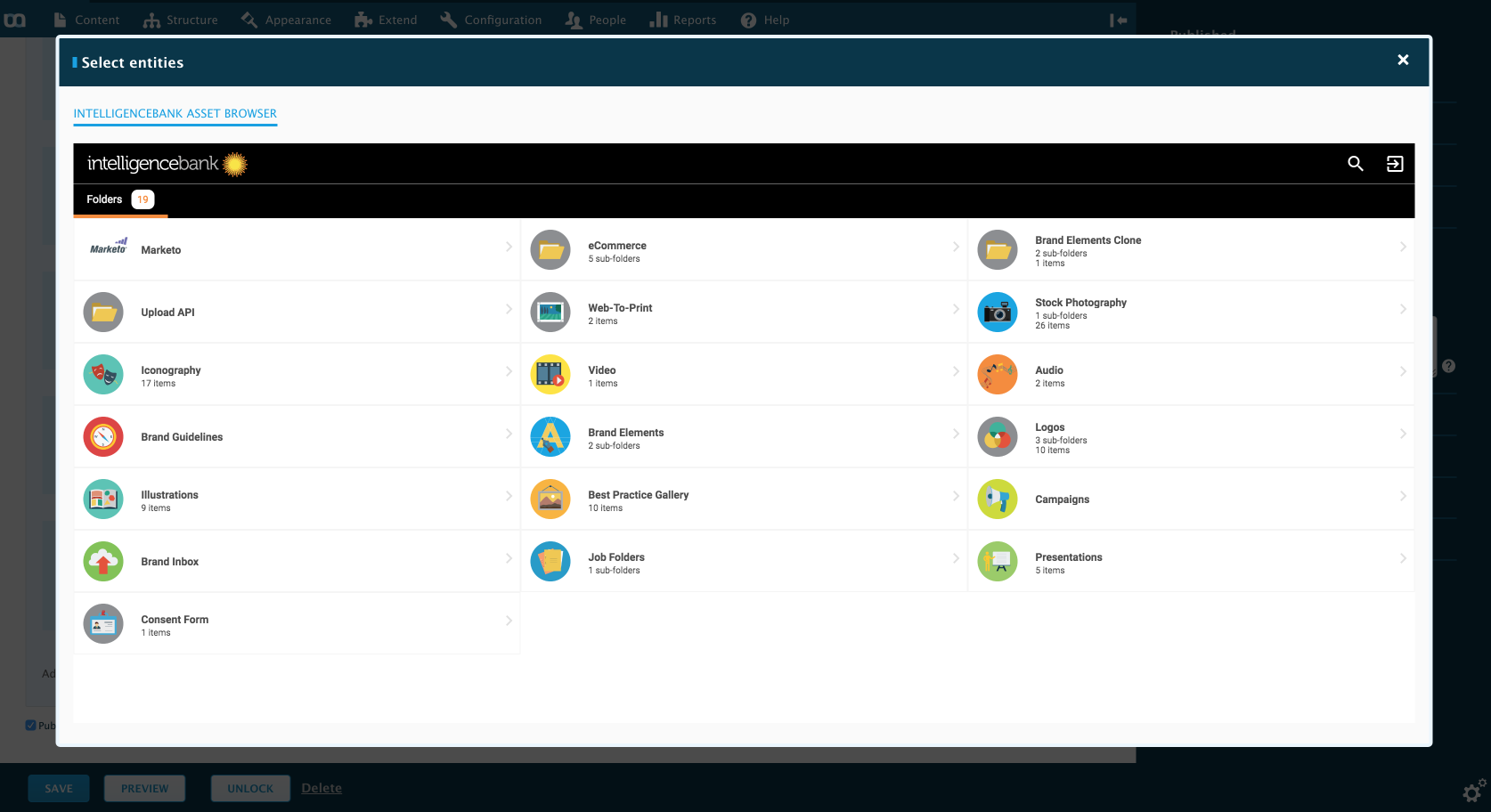 Using IB: CKEditor WYSIWYG integration, which integrates with Drupal's default content editor, CKEditor 4.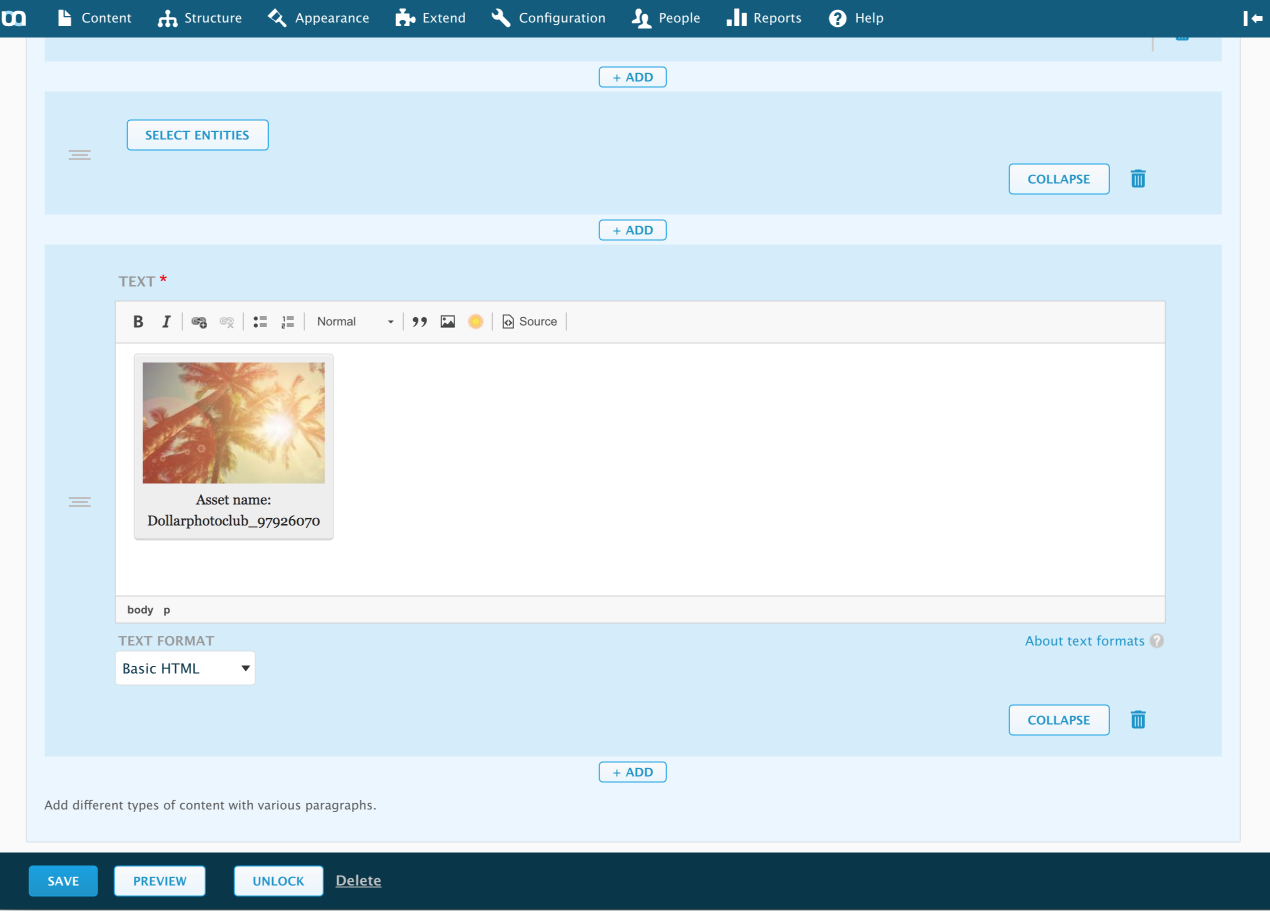 ----------------------------------------------
Which one should I use?
Use IB: Media integration if your asset workflow is based on the Media module.
In other cases, use the IB: CKEditor WYSIWYG integration.
Requirements
PHP 7+
For the IB: Media integration (ib_dam_media) module:
Core Media (>= 8.5)
Entity Browser (>= 2.1)
For the IB: CKEditor WYSIWYG integration (ib_dam_wysiwyg) module:
Core modules: Field, Filter, CKEditor.
The latest plug-in and installation instructions can be found here:
https://www.drupal.org/project/intelligencebank
Note that it will need to be enabled on your platform before you can start using it. Please contact your Customer Success Manager or helpdesk@intelligencebank.com to get started connecting IntelligenceBank with your Drupal environment.