The IntelligenceBank Connector for Drupal provides an easy way to access approved IntelligenceBank DAM assets for importing or embedding, directly from the Drupal core Media Library module.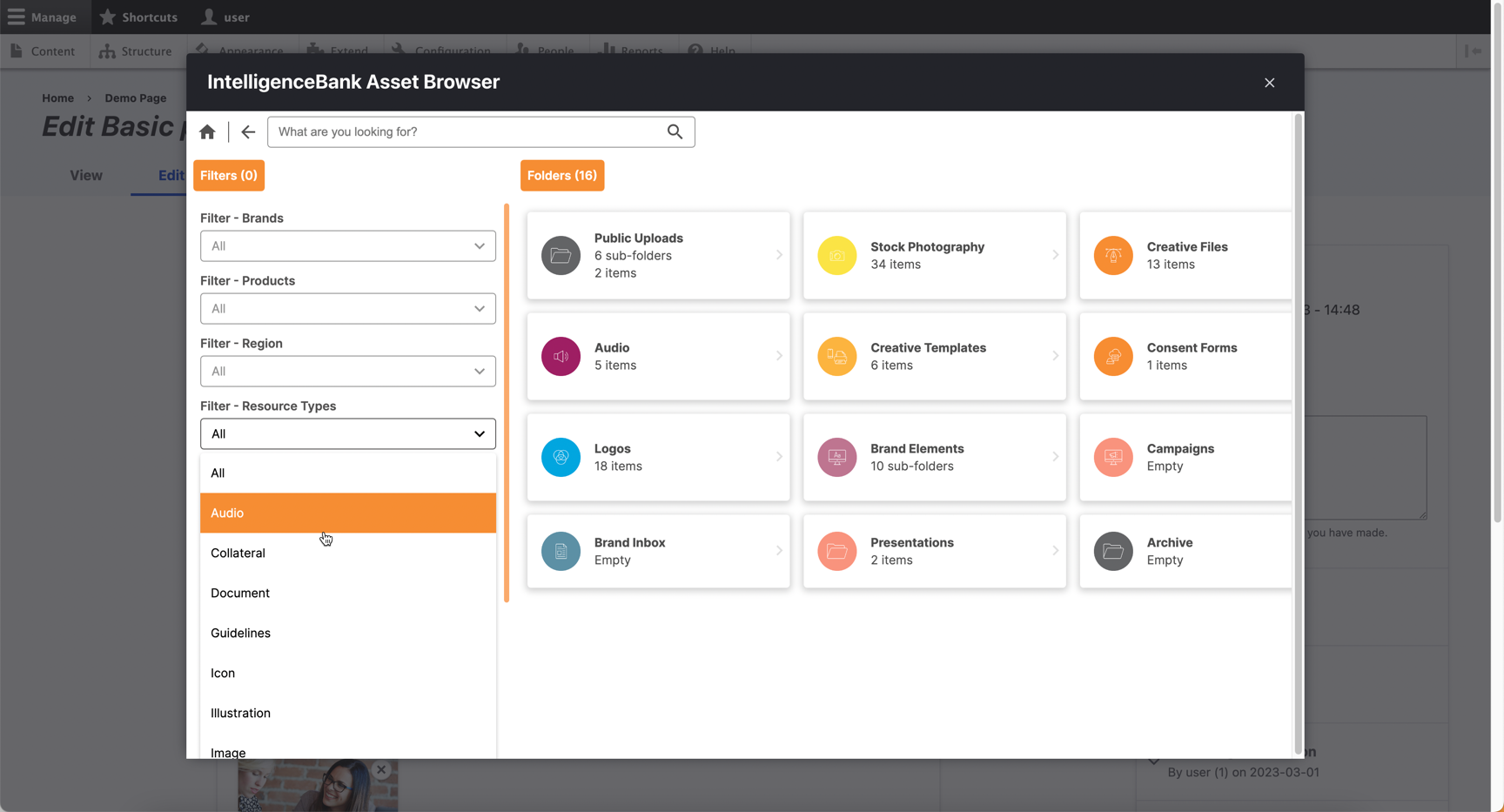 Within the IntelligenceBank Connector, users can:
Login to their IntelligenceBank platform using their own credentials (with permissions enforced).
Browse and search (including via Filters) for assets.
Select assets to insert within content, either as a local copy or public CDN link reference (if enabled on both the Connector, and on the assets' parent folder).
To get started with the IntelligenceBank Connector for Drupal, go to the Installation & Configuration instructions article.