If the Public Sharing functionality is enabled on your platform; you can view and track the detailed usage and governance of any public file that has an active Public CDN Link.
Which Files does this apply too?
If you have public sharing enabled on your platform, Admin users will be able to select which folders can be publicly shared. All supported files within these folders are available to be shared publicly, via the Share/Embed feature, which creates unique Public CDN Links that can then be used in websites, email newsletters, social media posts, etc.
Files which are enabled for Public Sharing are indicated by the Public (Planet) icon. If the file has actively been viewed in the past 30 days, this icon will be green.
Opening the Public Usage Tracking page
To view all the data and information available, click on the Public (planet) icon associated with any Public Resource. You can see an example of this below.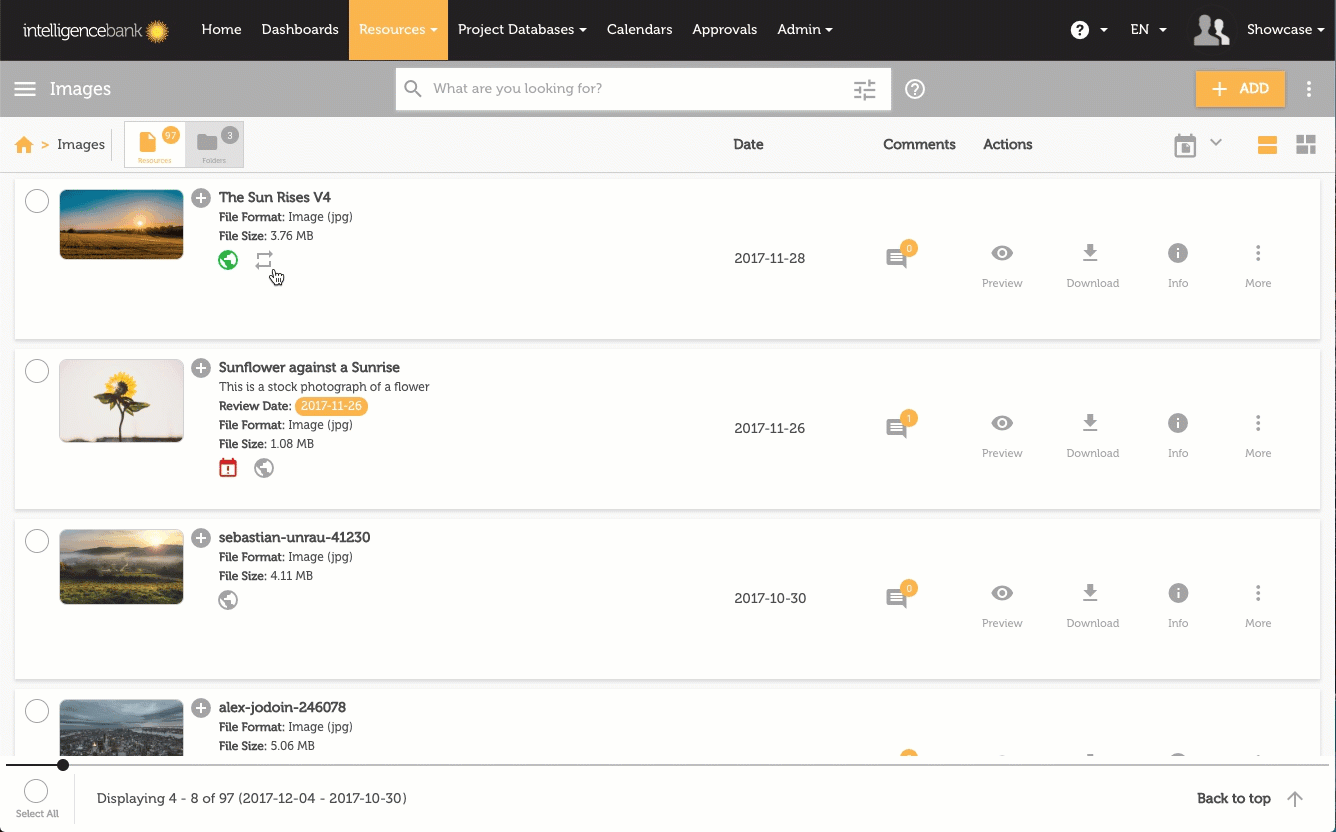 Public Usage Tracking
The Public Usage Tracking page allows you to view statistics and data related to the public usage of a file. When the page loads you will automatically see a range of reports, based (by default) on the past 30 days. This information will only relate to the selected file.
Date Range
By default, users can see data from the past 30 days; however this can be altered using the date dropdown menu's at the top right of the page. You will be able to select dates from within a 365 day range, with all data being held for a year.

Key Metrics
The first tab available on the page allows you to see Key Metrics relating to your public file.
Impressions:
This is the amount of times the file has been seen publicly.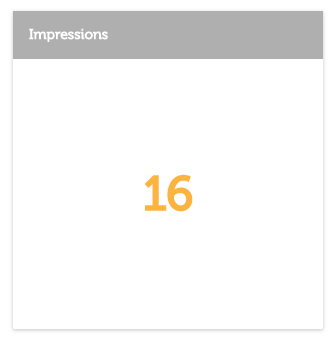 Link Locations:
Provides a count of the various locations the link was used. For example it could be used on multiple social media sites. Clicking on the Info icon (indicated below) will open a popup which displays a list of these links, as well as a count of their specific impressions.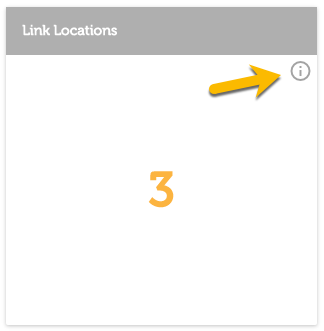 Public CDN Link URL's:
This displays the number of different CDN Link variations / URL's that are in use, for instance including any transformation presets (Global or Single). Clicking on the Info icon will allow users to view each active CDN Link URL, as well as the number of views (as pictured below).

Data Transfer:
The number here indicates the amount of Public CDN Data Transfer that is actively being used by this Resource.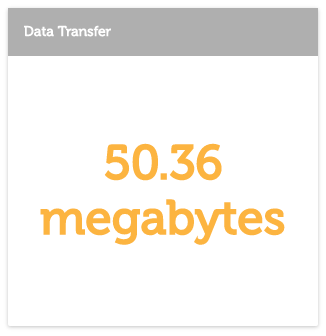 Impressions

This tab contains a list of all impressions of the file within the selected time period. For each impression you can also see the link location, time viewed, size of the file and the time it took to load the file.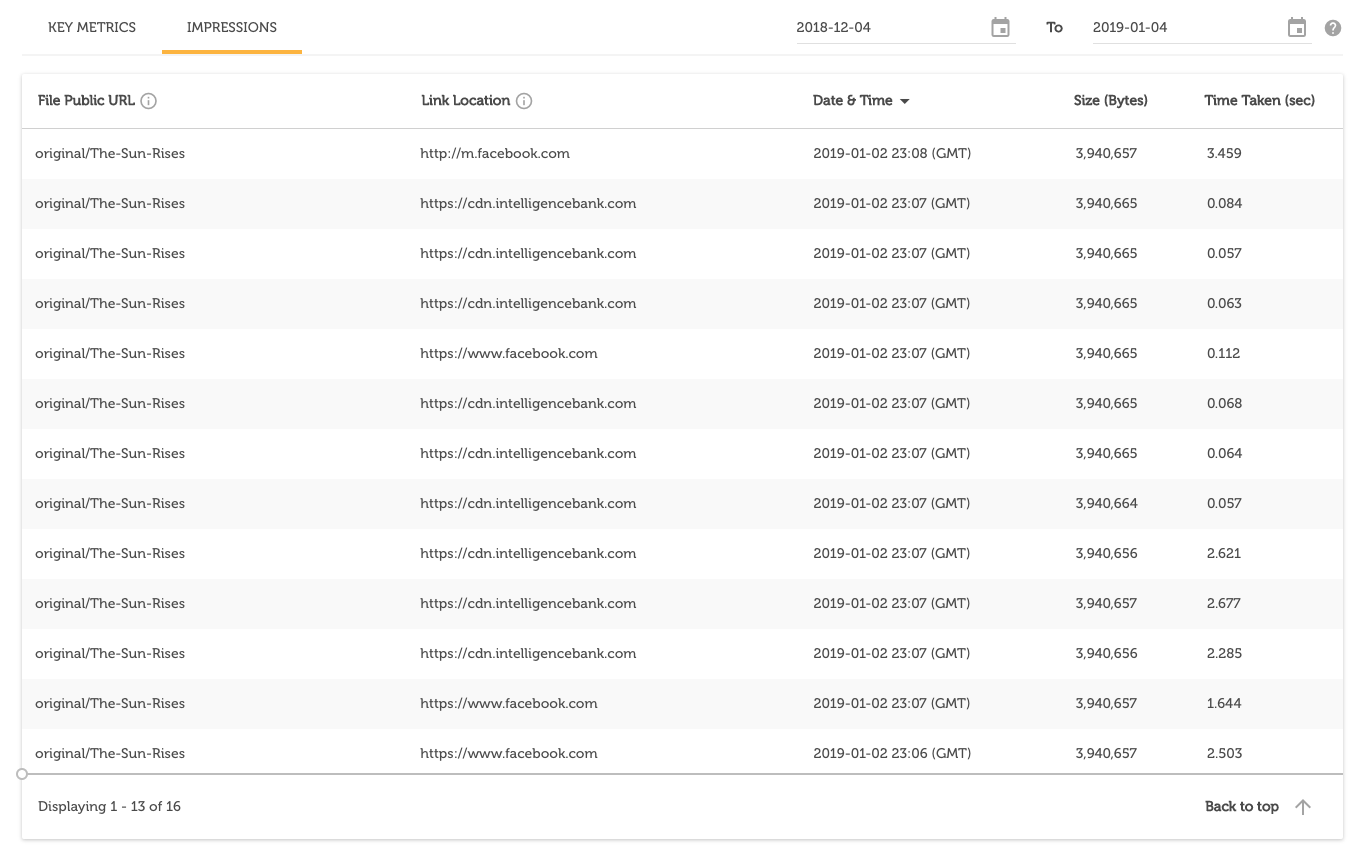 To find out more about
Public Sharing
, you can browse other articles
here
.
Please note that some of the terminology used above, for example "Files", may appear differently on your platform as this term is customizable.