In the IntelligenceBank Connector for Sitecore 9, public links of assets can be used instead of downloading the asset directly into Sitecore as a separate copy.
This allows to link directly to the asset in IntelligenceBank, and centralize its management. It also allows to leverage tracking and governance features:
Where to find the Public URL?
In the IntelligenceBank proxy structure, under the Media Library area, the Public URL will be listed in the selected asset metadata if available: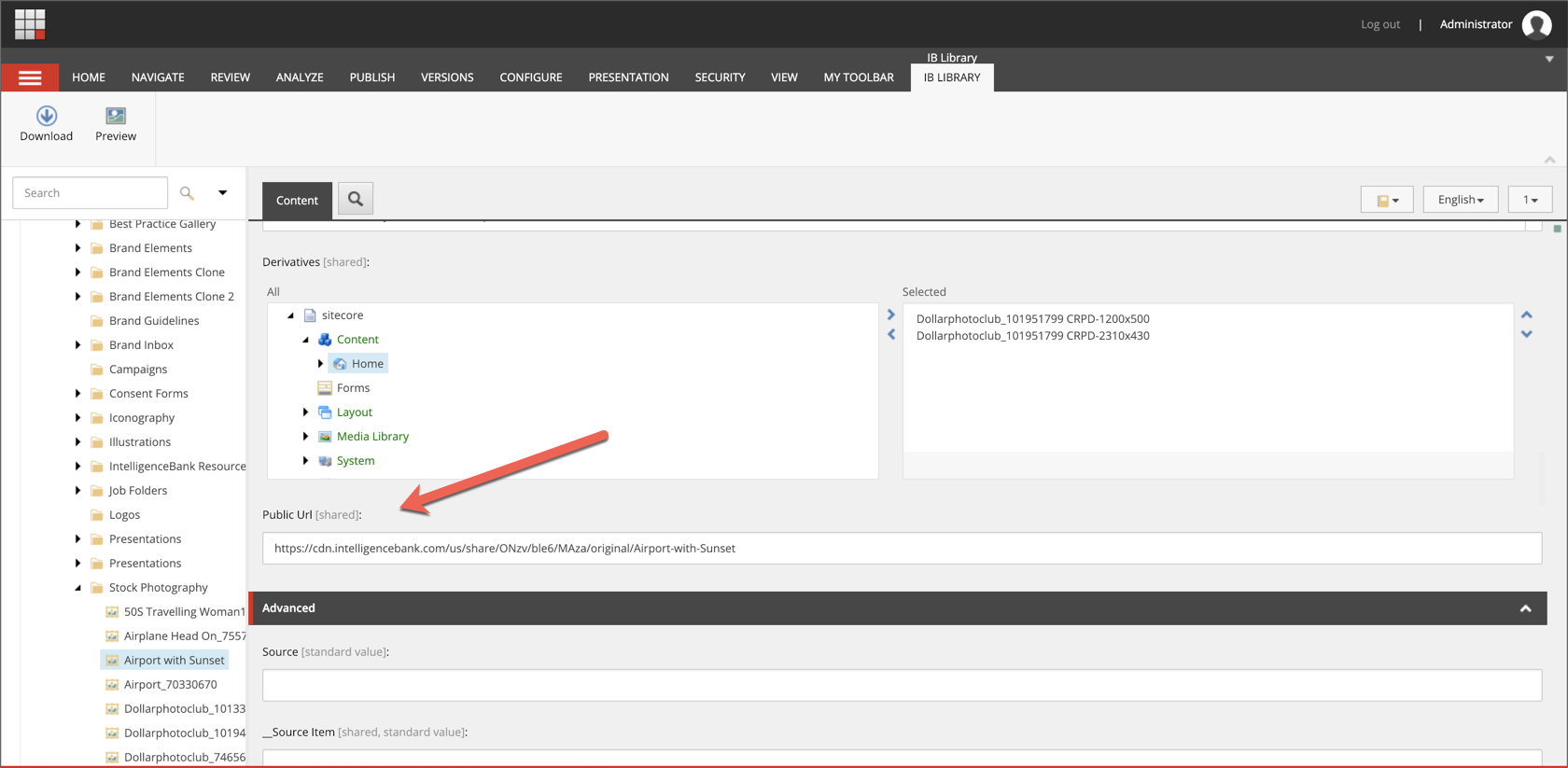 On the Sitecore page, in the Rich Text Editor, you can directly insert an asset via Public URL: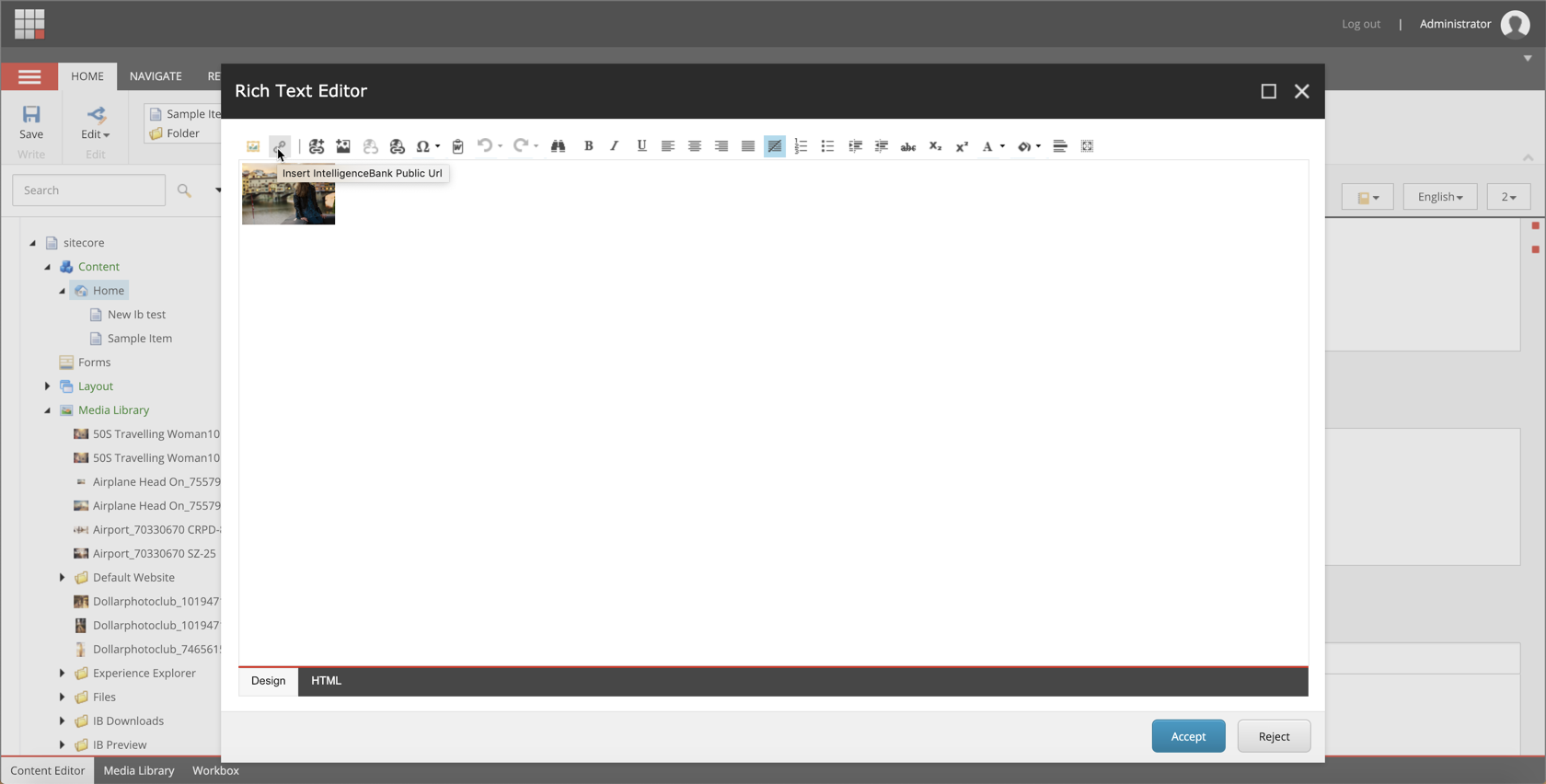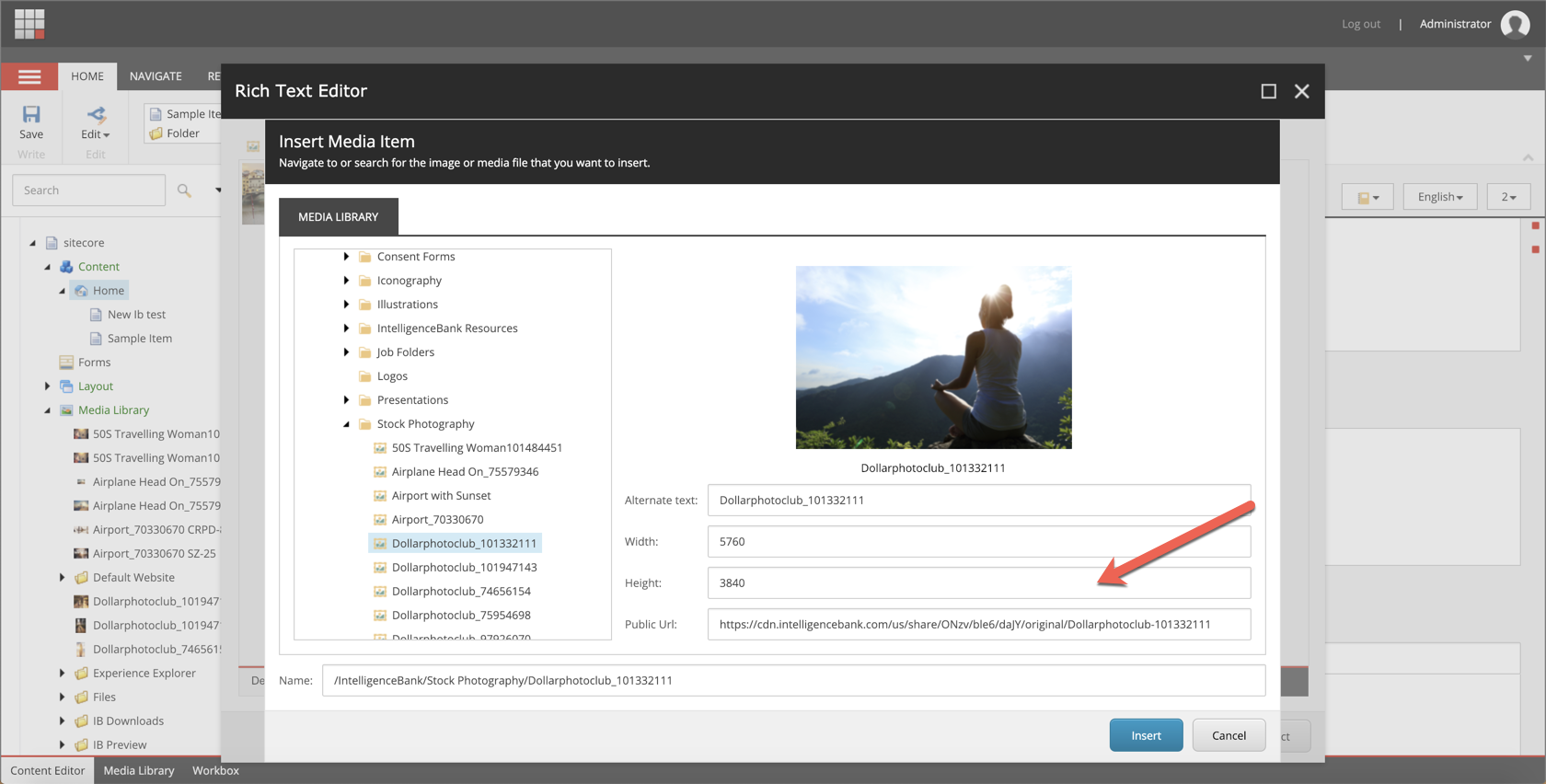 If the asset is an image, you can also apply transformations to the URL to modify its size, compression, etc.
NOTE: The Public URL feature is not compatible with the Browse IntelligenceBank Image option.
NOTE2: The Public URL will only be available on assets that have Public Sharing enabled on their parent folder in IntelligenceBank.