The Database Module is where you can view all of your Databases in one place. It allows you to easily get an overview of all current projects and campaigns, as well as allowing quick navigation to different projects.
Database View options
Within your Database page, you have two layout options. This enables you to choose whether your Databases are displayed within a List or Cards view. To change views, simply click on the icon of your desired view. The page will automatically update to reflect your new selection. You can see an example of this below.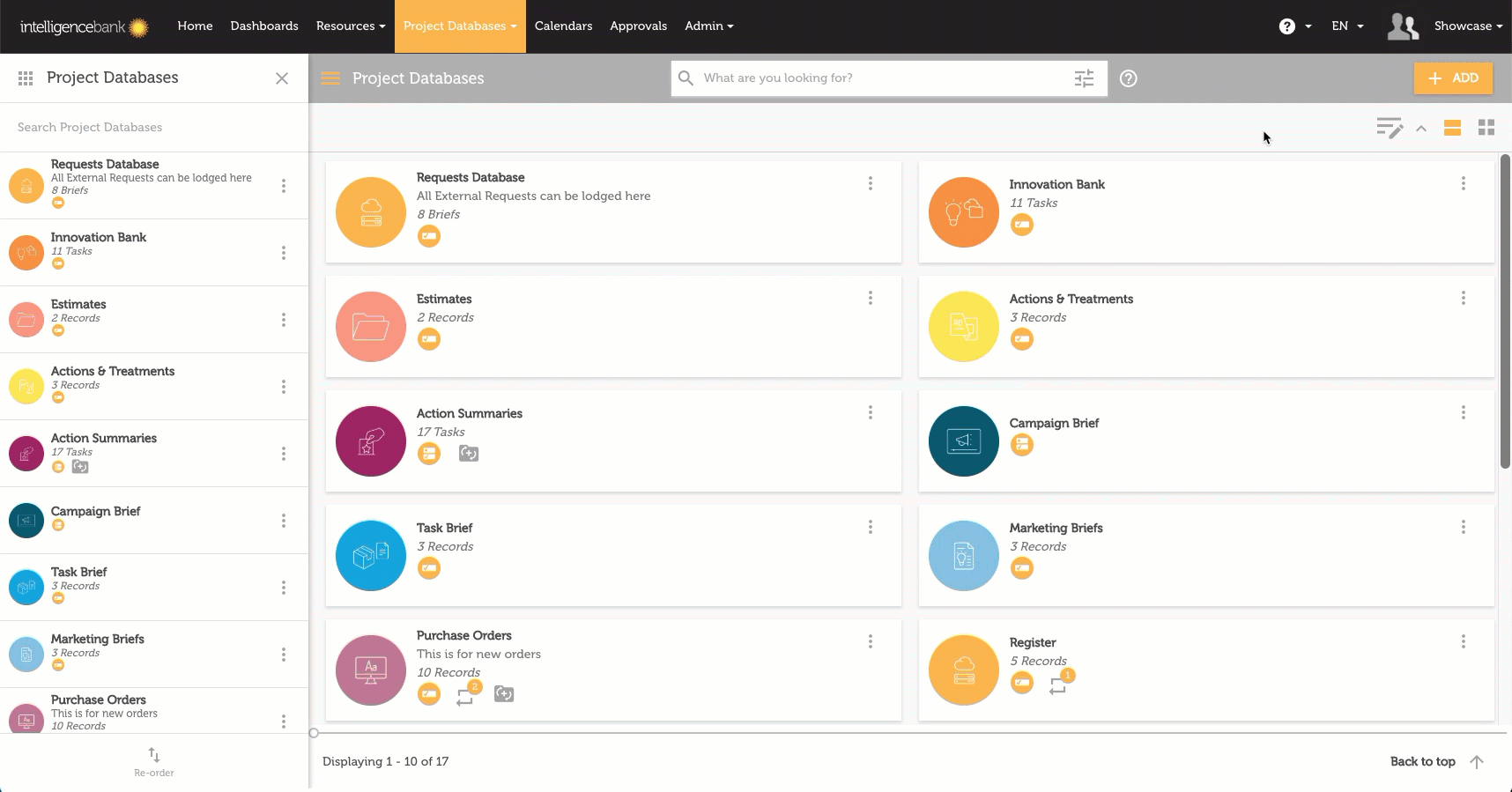 Database Sorting Options
Depending on the Admin options set, you can also Sort your Databases on the fly. This is access by the Sort icon, which is located next to the layout options you can see above. The options include Alphabetical, Date Created, Last Updated and Custom (if selected as the Database order in Admin>Settings).


Database Display
Each Database is displayed within it's own Card. This provides a snapshot of information about the Database, including:
Database Name
Database Description
Database Icon
A count of Records within the Database
Icons linking to Related items and Auto-Folder shortcuts
An icon indicator of whether the Database is a Staged or Single Database
Link to More actions (top right corner).

Database Side Panel
You can also search and navigate to other Database options by using the Database Side Panel. This is accessed from the Icon next to the Database module name at the top left of the page. You can read more about that functionality here.


----------
To find out more about the Databases module, you can browse other articles here. If you have any questions, please don't hesitate to contact your Customer Success Manager.
Please note that the Database module terminology referenced above may appear as another name in your platform as these are customisable. You can see comparable terms here.