If you are accessing your IntelligenceBank platform via a Single Sign On mechanism, here are the steps to login to the Adobe Creative Cloud Connector:
After opening the Connector, enter your platform URL and then click Browser Login (For SSO) at the bottom. You do not need to enter any username or password.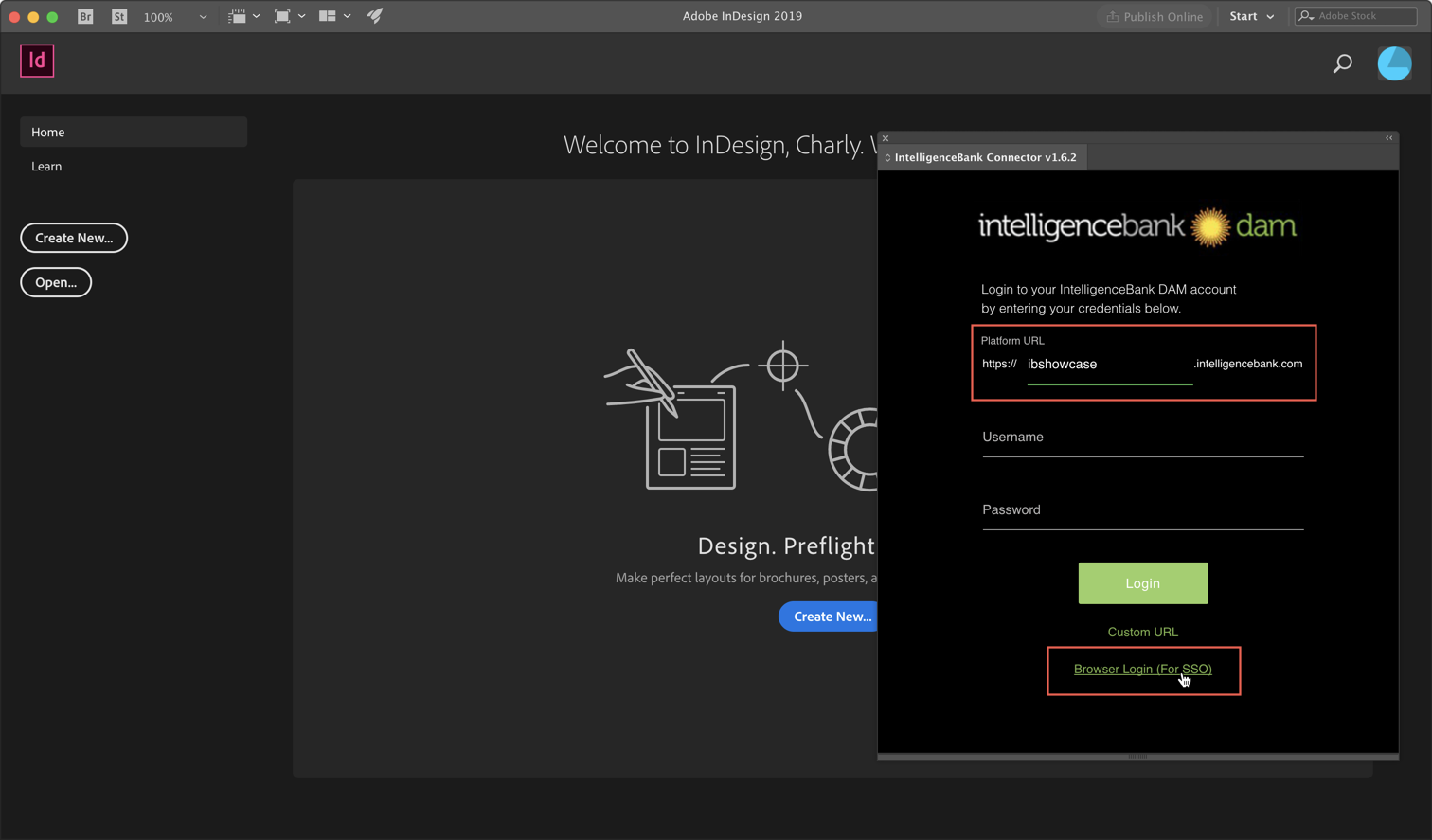 Login via your browser. You should then see that screen.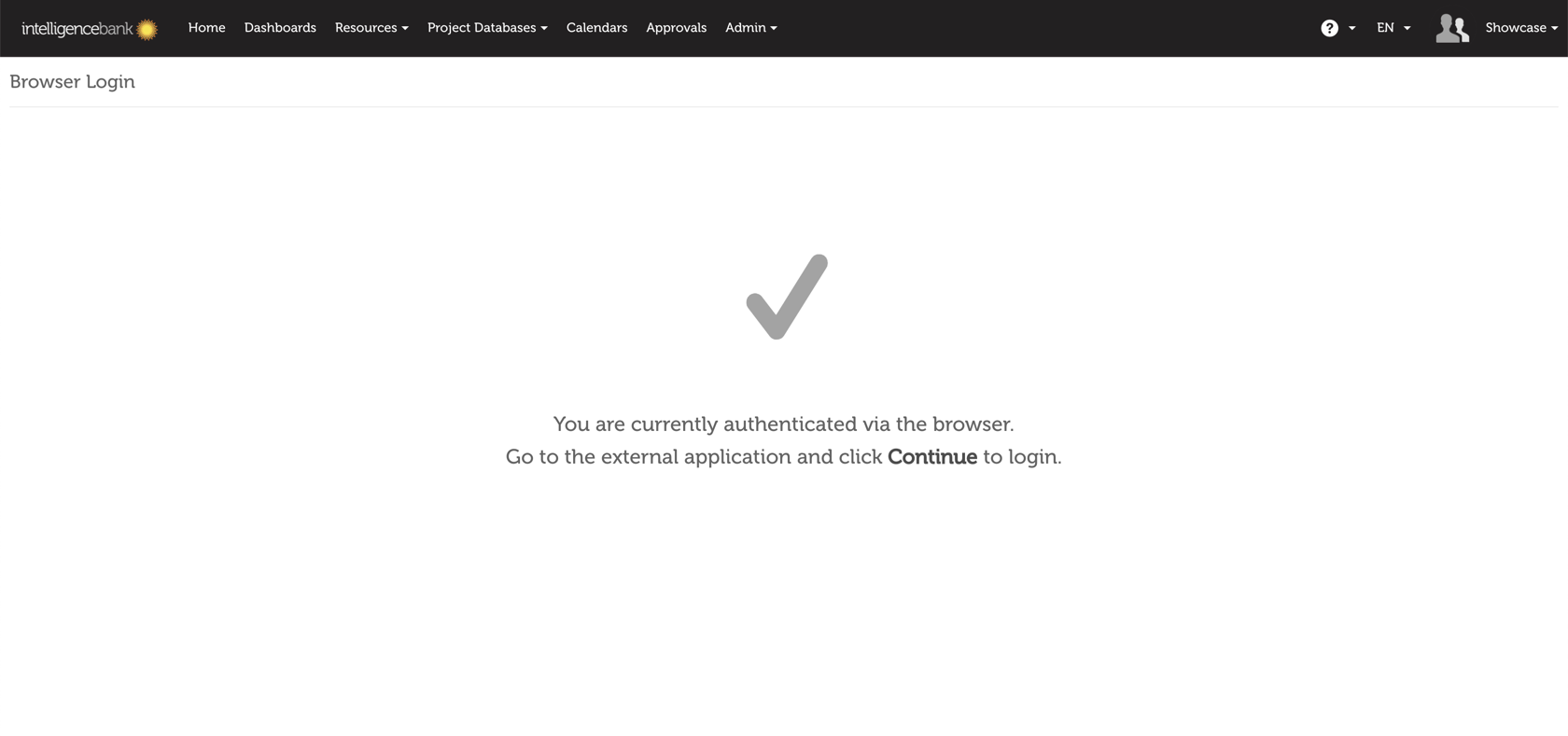 Return to the Connector, and click Continue.