Overview
When Public Sharing is enabled on your platform, you can create and share a temporary or permanent public display links with non-registered users to:
The link generated will provide direct access to recipients to a branded and dynamic display page where they can browse, search, preview and download the shared assets without requiring to login to your IntelligenceBank platform.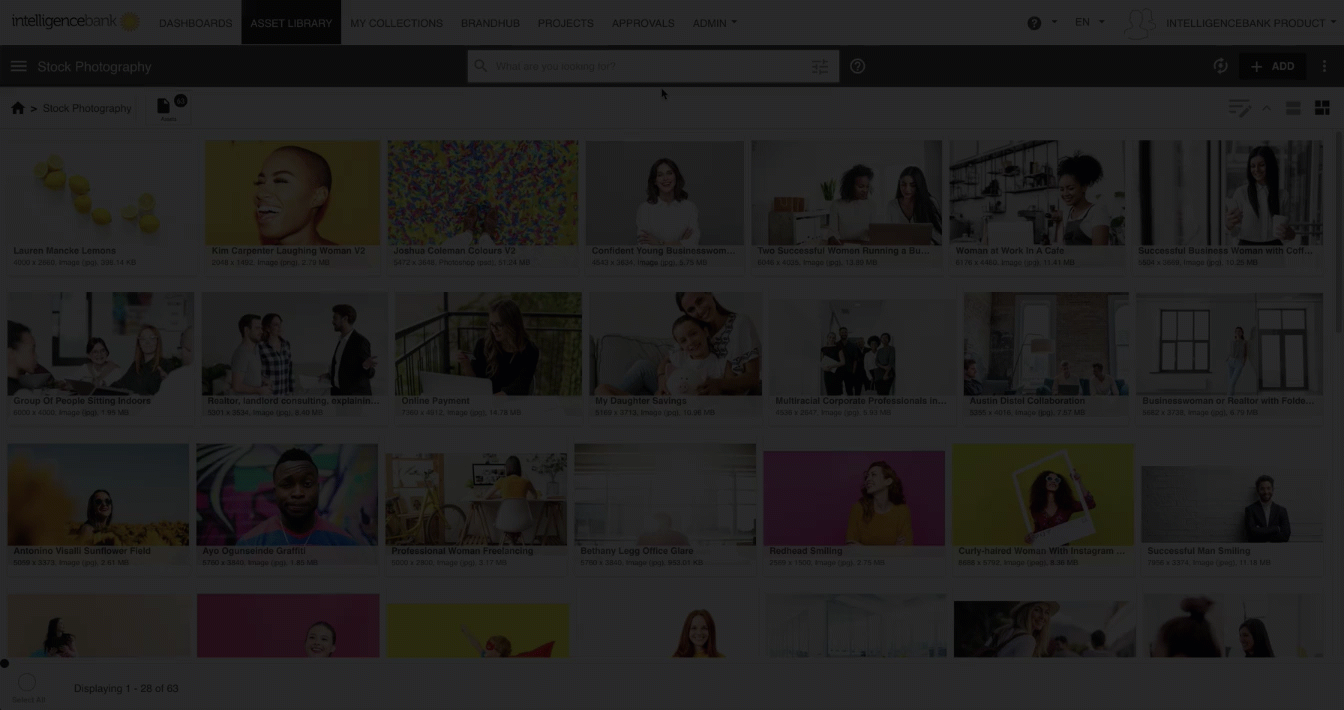 Public Sharing Pre-Requisites
To create and share a Public display link, the following general conditions must be met:
You must have a minimum of Access permission on the shared Resource(s)
The shared Resource(s) must be enabled for Public Sharing
The shared Resource(s) must be File or Alias Resource types
The shared Resource(s) must be published (i.e. not pending approval or declined)
These conditions still apply after the link is created or shared. As such, when the public user accesses the public display link page, only the Resources that are eligible for Public Sharing at the time will display. If none of the content is eligible for Public Sharing, a message indicating so will appear instead. Sharing Options

The following Share Options are available for all content types:
The link can be permanent or set to expire at a specific Date and Time.
The link will take the public recipient to a branded page featuring the shared Resource(s).
The metadata can be displayed or hidden against each shared Resource.
The public recipient will be able to download the shared Resource(s) to their desktop. The downloading of these Resource(s) will be counted towards your Public CDN Data Transfer monthly limit.
Views of the public page and Download actions are lodged against the Resource usage reporting. If the link is shared and accessed via the in-platform email option, the individual email address will be tracked as well.
Managing Public Share Links
After a Share Link has been generated, you can update or deactivate at any time. Learn more here.