To share a temporary or permanent display link to a single Resource with non-registered users, go to the Resource dropdown and select the Email Link action.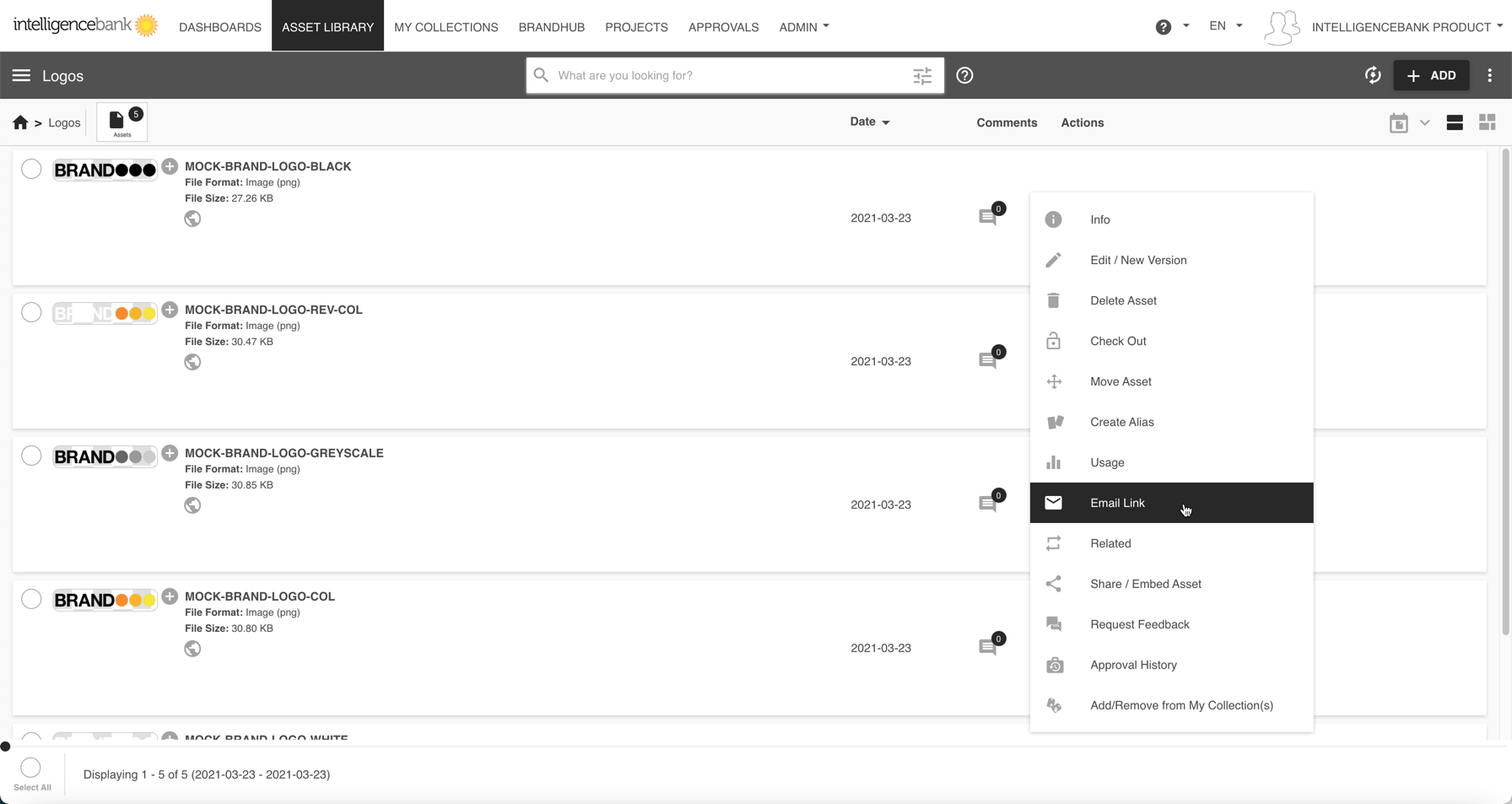 In the overlay, select the
Public Share Link
option. Note that the option will only appear if the Resource's parent Folder is
enabled for Public Sharing
.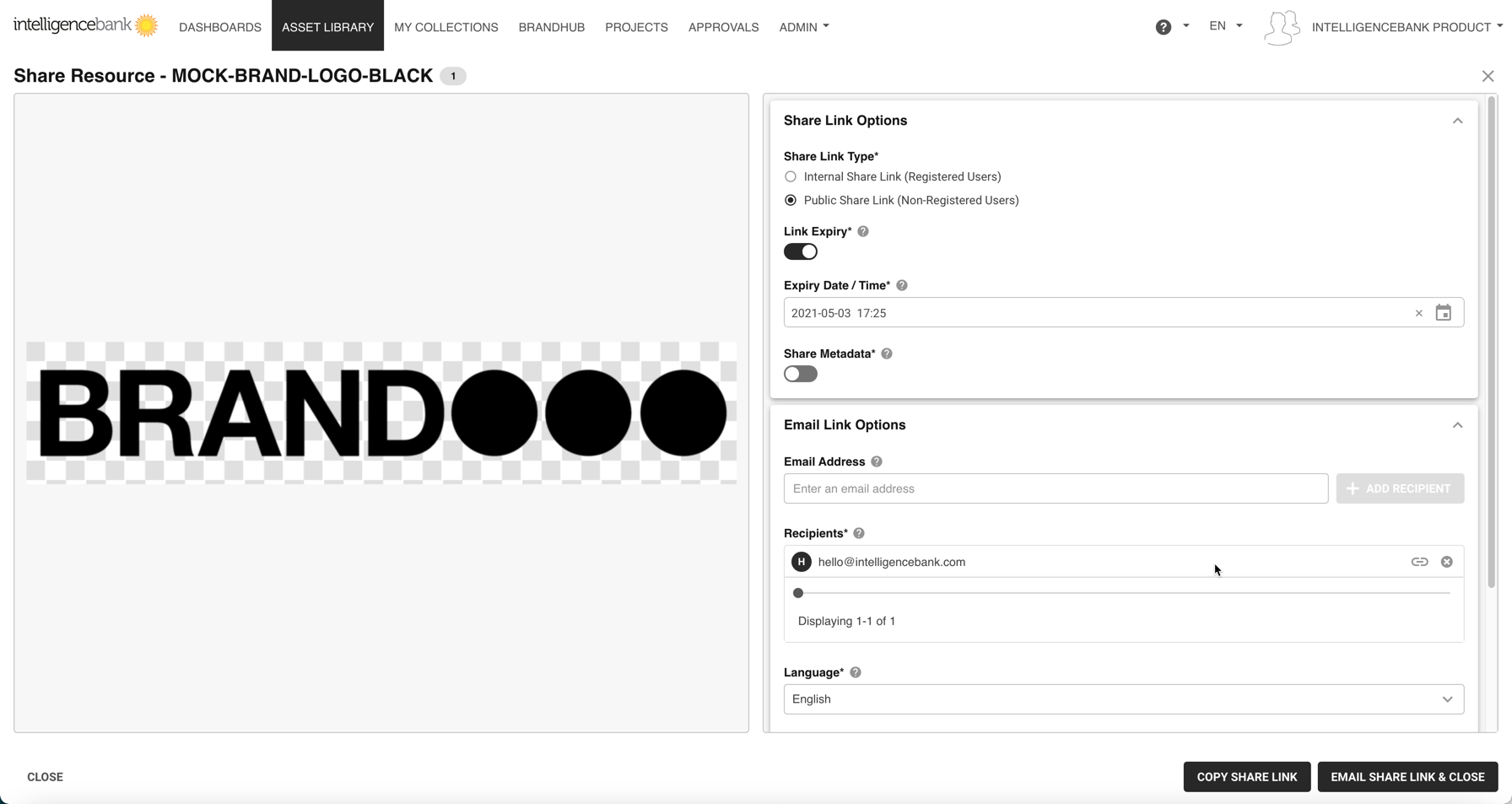 Once Public Share Link has been selected as a Share Link Type, you can set an expiry date and time for the link, and choose whether the metadata of the Resource should be visible to the public users.
Once the Share Options are set, click the Generate Share Link button at the bottom right of the screen, and your link will be instantly available for copy. You can also choose to email it directly from the overlay.
A benefit of emailing the link to recipients via the platform is that a unique id will be added to the link generated for each user, allowing to track which email address is associated to each download in the Usage Reporting. If the tracking id is not set, the actions will be lodged against the Public Access user but with no reference to any particular email recipient.
If you make any change to the Share Options, just click the Apply Share Link Changes button for the changes to be saved.
The Share Link page generated for the Resource is dynamic, which means that if the Resource is deleted, disabled for Public Sharing, or your permissions change (Access permission minimum is required), this will be reflected immediately when Public users access the link next by displaying a message indicating that the content is not available anymore.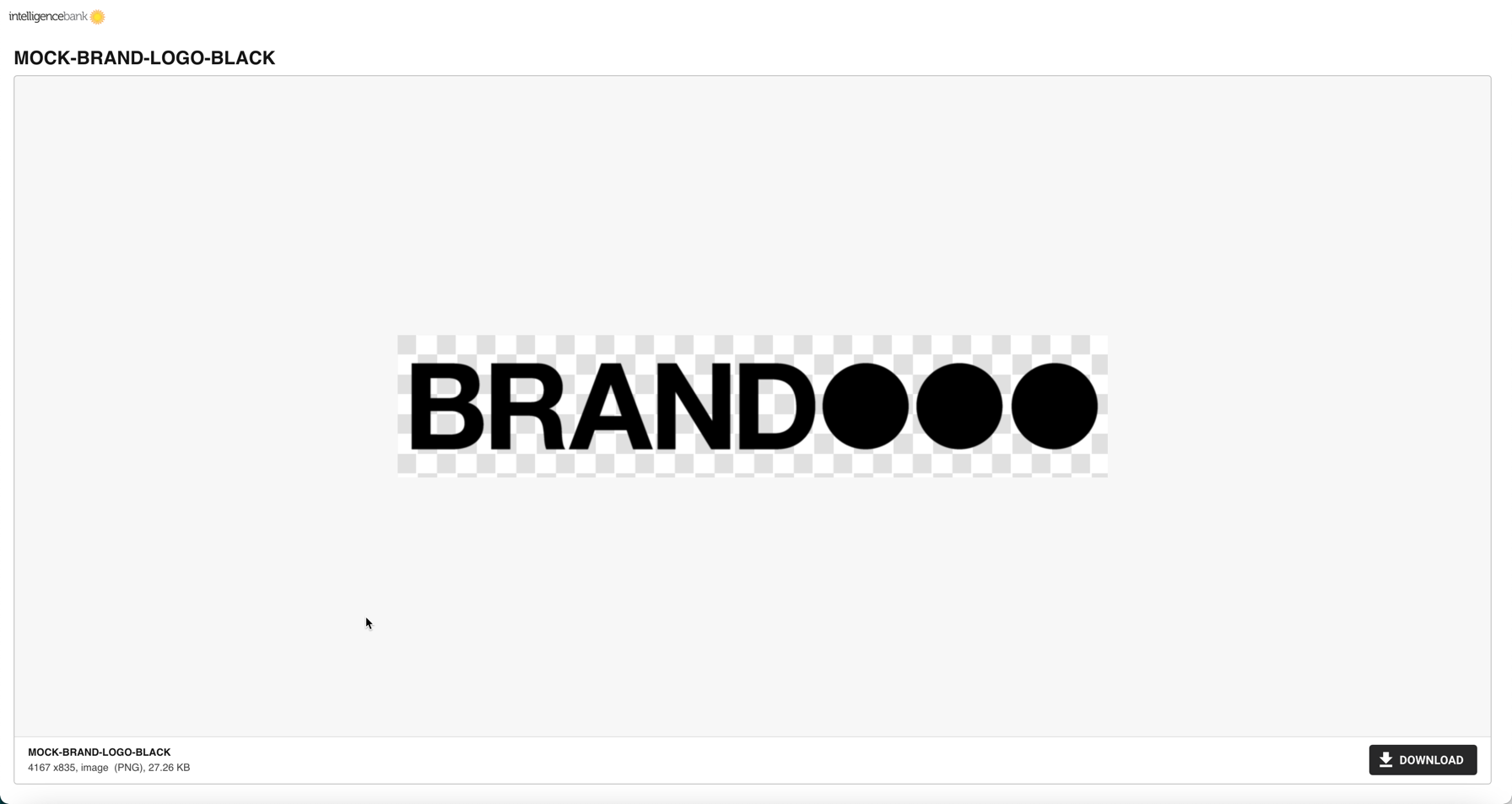 Note the following applicable usage restrictions:
Each download done by a Public user will be counted towards your CDN Public Data Transfer monthly limit. This limit is set to 200GB by default. When the limit is reached, users will still be able to access the page, but will not be able to download the file any longer until this limit is increased or the next monthly cycle starts. A "soft limit" may be applied on your platform during which users will still be able to download the files individually.
There is a maximum limit of concurrent users that can access the public page link at the same time. This limit is set to 50 by default. When the limit is reached, users will be placed in a queue to enter the public page.
To learn more about or increase the limits applicable to your account, contact your Customer Success Manager or email us at
helpdesk@intelligencebank.com
.