In the latest update of Adobe InDesign, version 16.2.1, a bug was introduced which impacts the IntelligenceBank Connector, and the placing of layers.
Adobe has already announced that a fix will be made available in version 16.3.
In the meantime, reverting to version 16.1 is the best option. To do so, follow these steps:
- Open your Adobe Creative Cloud management application.
- Select All Apps.
- Under Adobe InDesign, in the dropdown menu, select Other Versions.
- Click Install next to 16.1.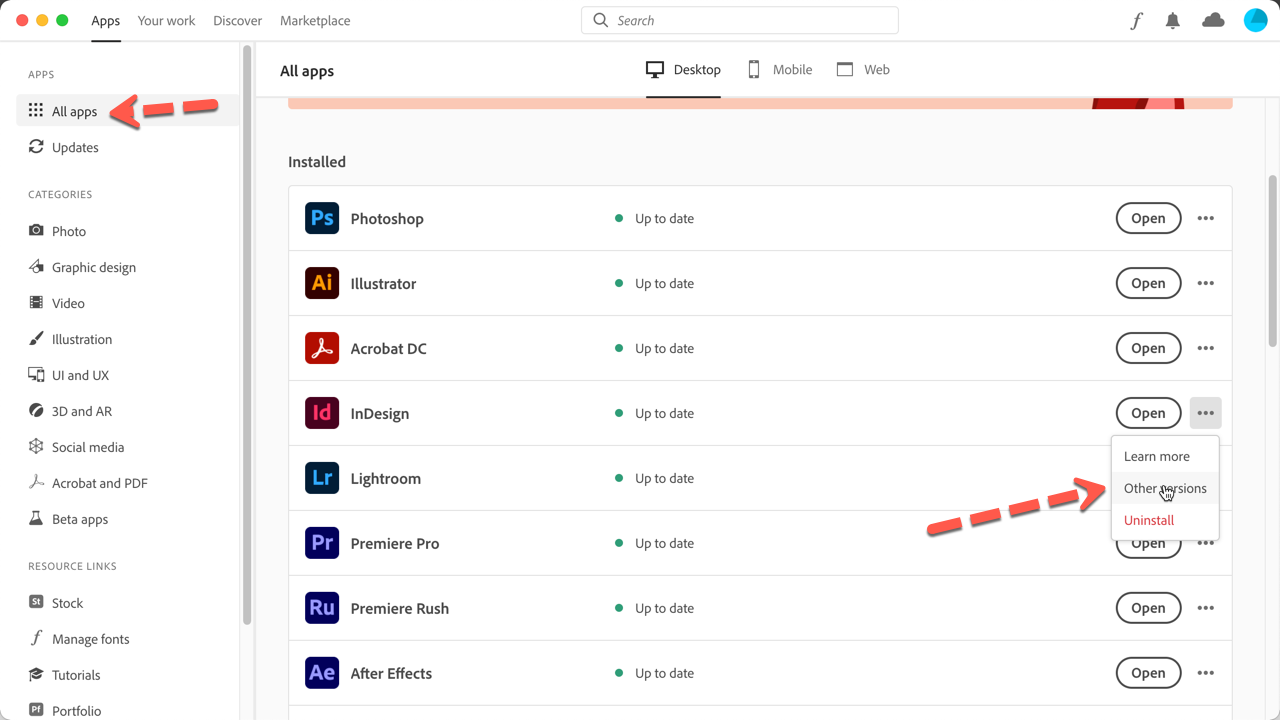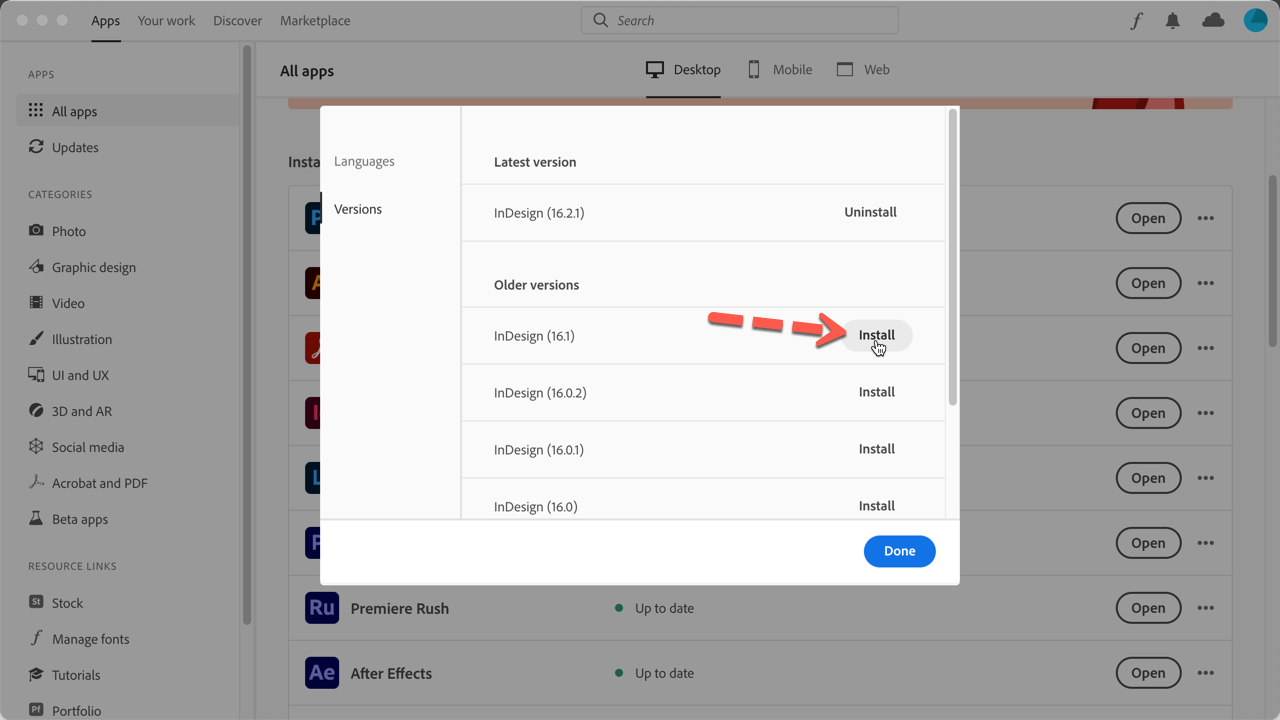 This steps are also documented here.
If you do not see the option to install a previous version of Adobe InDesign, you can download Adobe InDesign version 16.0 directly from the download links below, noting that you will need to uninstall your current version of Adobe InDesign 16.2 first.
- Adobe InDesign 16.0 for Windows.
- Adobe InDesign 16.0 for Mac.
If you have any questions or issues with these steps, please contact us at helpdesk@intelligencebank.com, or you can also contact Adobe directly for guidance at https://helpx.adobe.com/support.html.