Agendas now contain an option to enable first level agenda items as Collapsable Headers if they contain sub-items. 
This allows you to navigate your agenda more easily and rapidly, especially when you have very long agendas.
You can choose to enable or disable this setting when creating your Agenda by clicking the checkbox indicated below.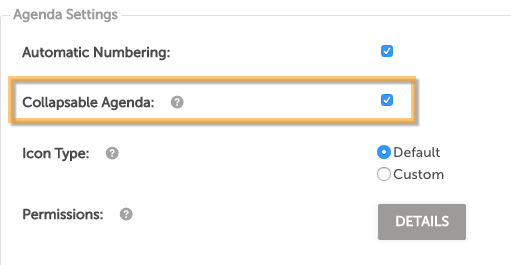 When viewing the Agenda, simply click the Header indicated by the arrow, and the items in that folder will appear.
To minimise the sub-items, click the Header again.
By default, the first folder in an Agenda will always be open when you enter the Agenda. 

Related: