You can now merge and download multiple PDF's into one single PDF file; making it easy to quickly view all your information in one compact file. 
To do this you need to make sure you have multiple PDF's, or Word documents that have a PDF version available on the platform. 
Simply select any file that you wish to merge and open the Bulk Actions dropdown. Here you will see an option called Merge & Download Selected.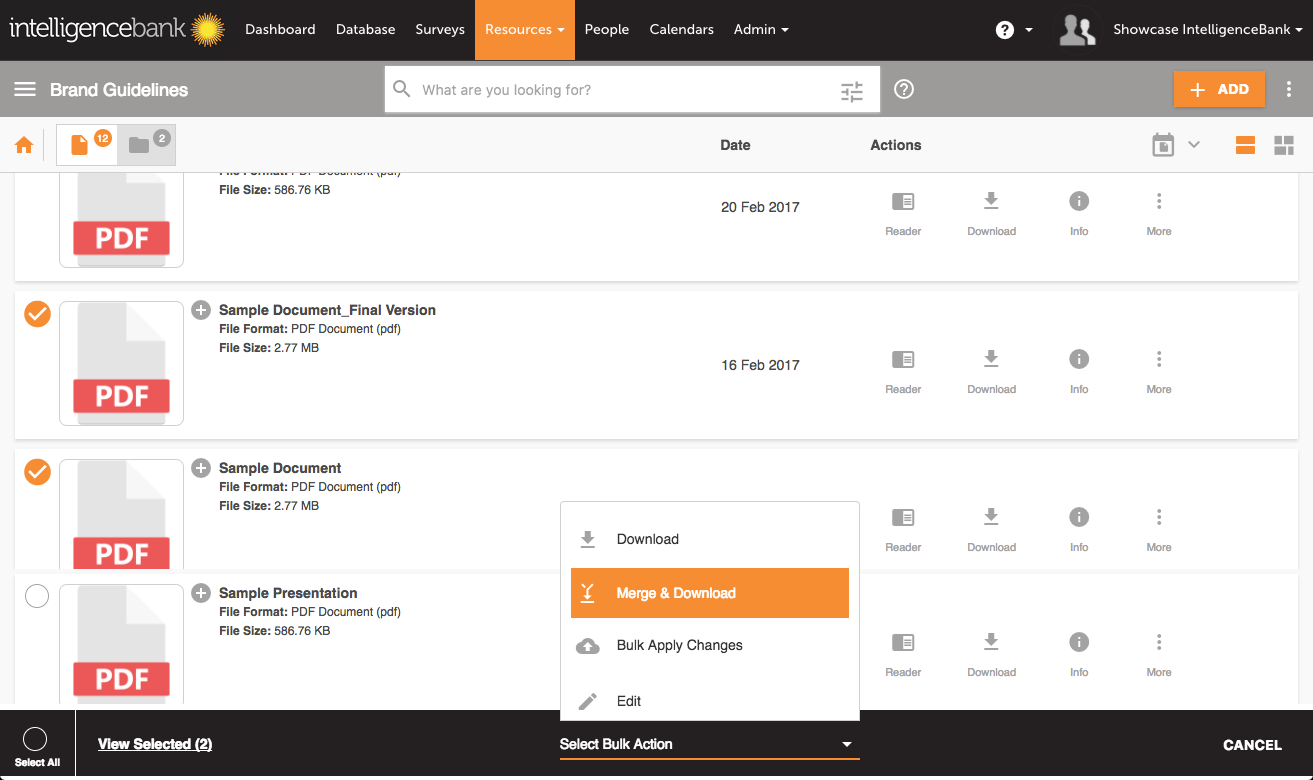 After selecting Merge & Download Selected, you will see a popup of all supported files. Even if you accidentally select some files that can't be included, for instance a png file or a file that you don't have a Download Permission on, it will exclude them from the list.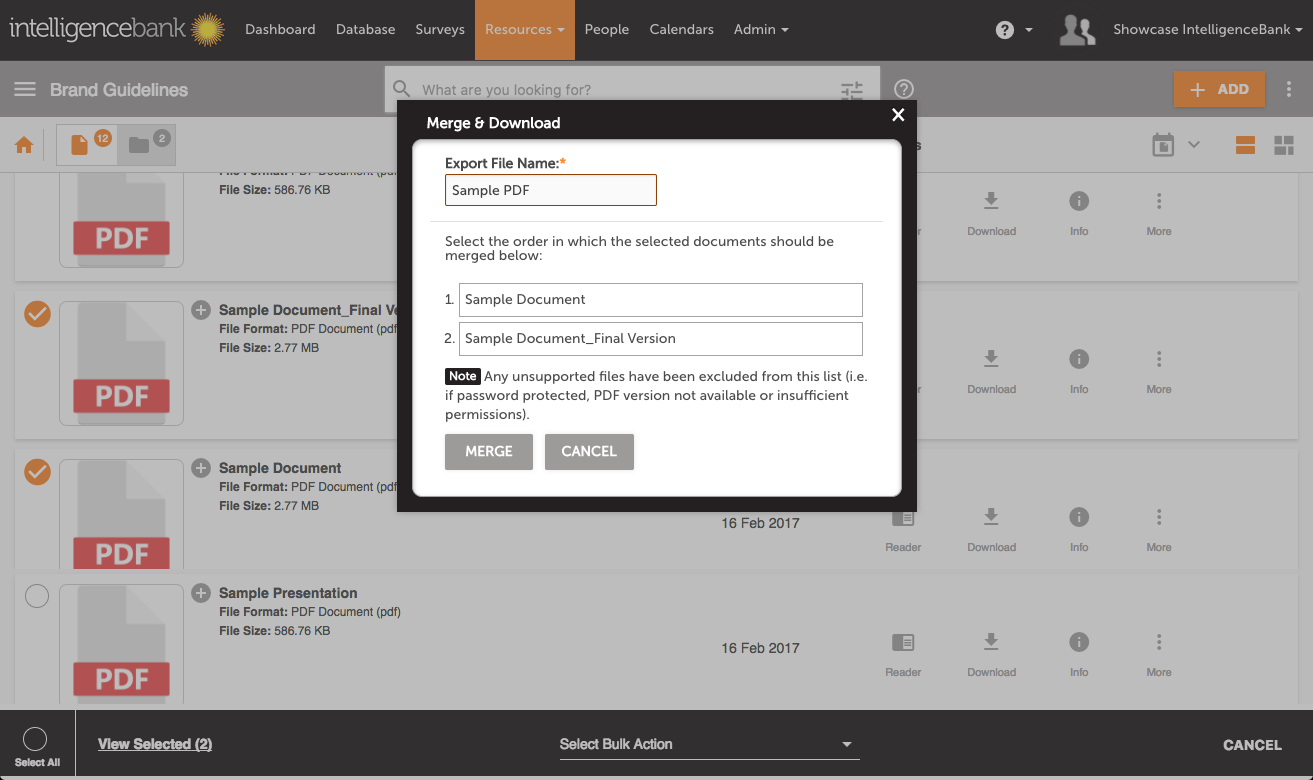 Here you can input the name of the PDF file and also drag and drop files to reorder them. Click Merge to download your PDF document. The download process will begin immediately. 
Please note that you can complete this task in your Resources area, Collections and relevant Search Results.