Bulk actions can be performed on 150 resources at a time. This includes actions such as Download, Bulk Edit, Email or Delete.
If you bulk select more than 150 resources, ie by using the Shift + Select shortcut, the first 150 resources of your selection will be selected & you'll be taken to the end of that selection.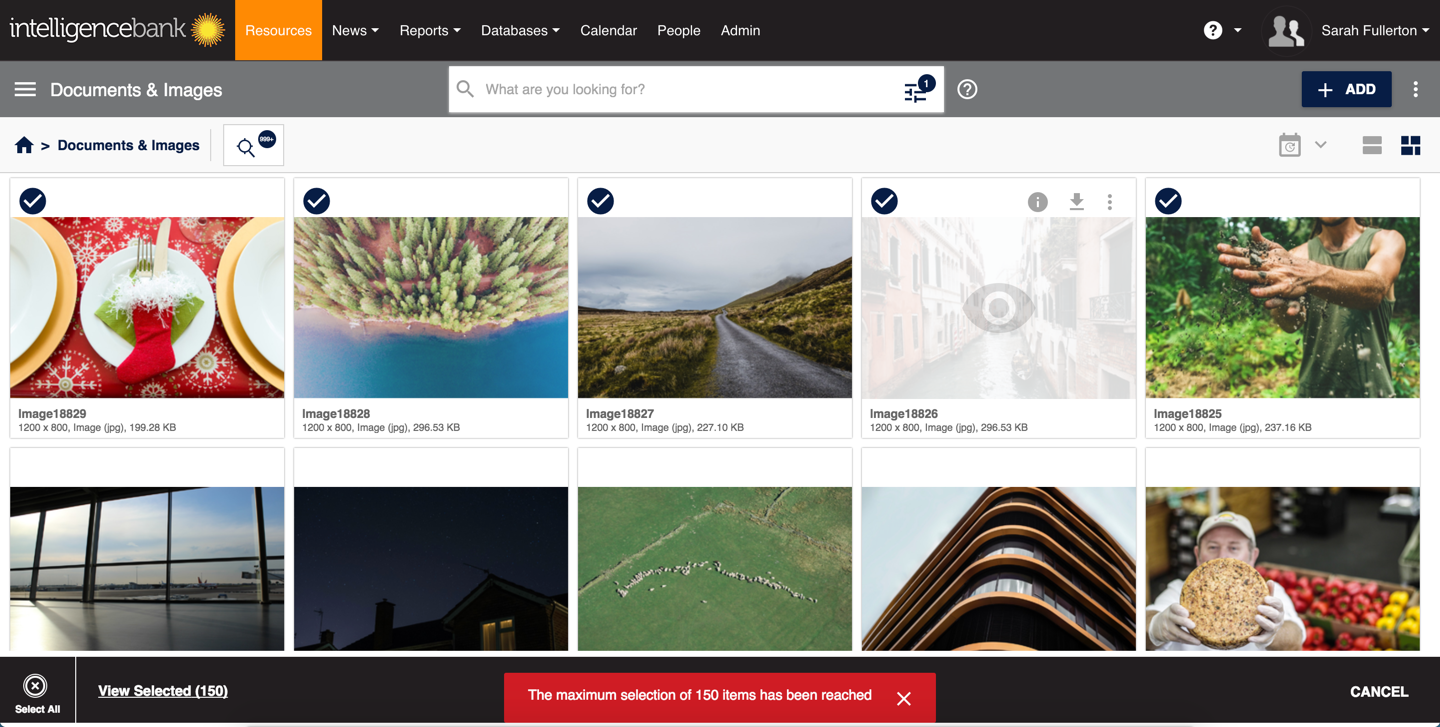 If you select more than 150 resources, either in batches or individually, you will receive a message indicating how many resources you've selected and how many need to be unselected in order to continue.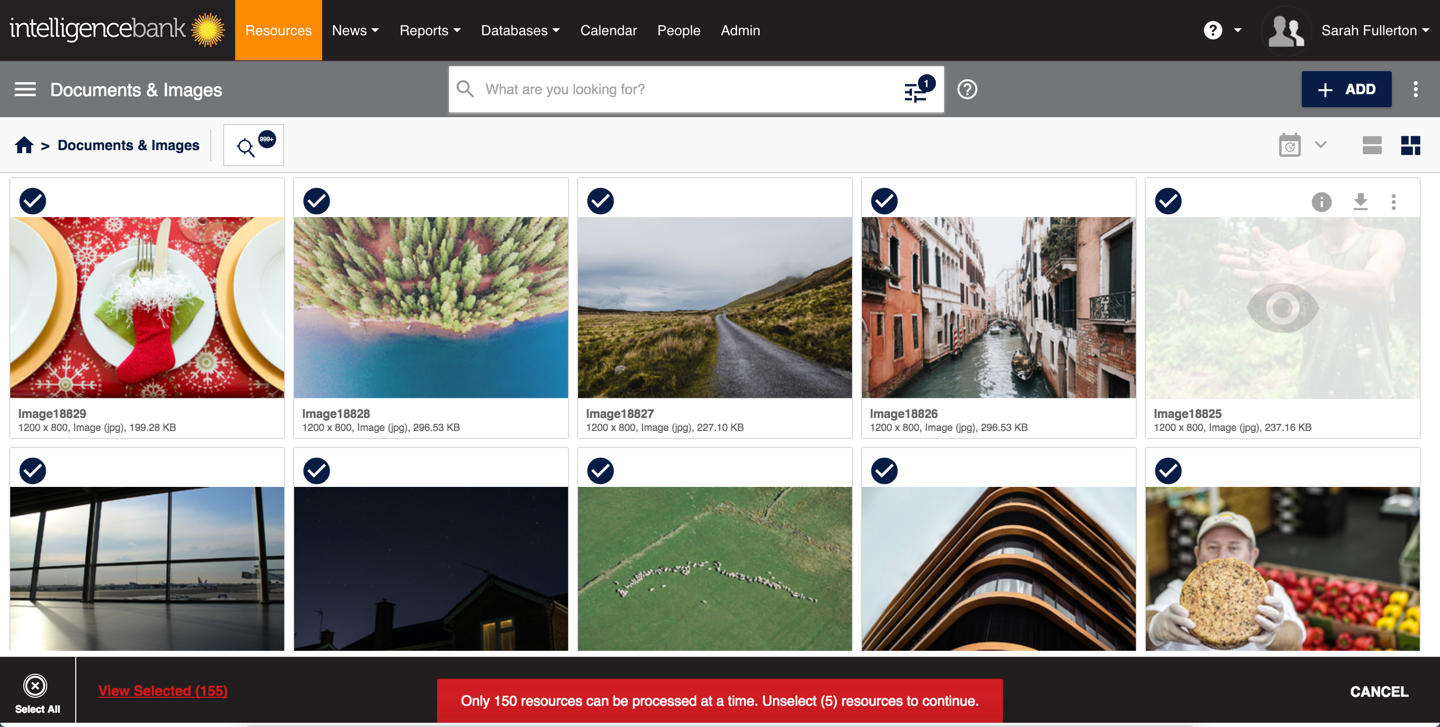 Please note that whilst you have over 150 resources selected, you will not be able to apply a bulk actions.
If you have any questions about this, or anything else related to Bulk Actions, please don't hesitate to get in touch with your Customer Success Manager. Alternatively you can browse more of our Helpdesk here.