Opening a folder will present the user with different views, depending on the content available within the folder. By default, your Files will always appear first. If no Files are available, you will see your Sub-Folders or be given an easy shortcut to add new content. 
When you have both Sub-Folders and Files within a folder, you'll see a Folder/File switch at the top left of your page. This allows you to switch between your Files and your Sub-Folders with ease. In the example below you can see that you're within the Images folder, which has both options available. Your current folder title always appears at the top of your page.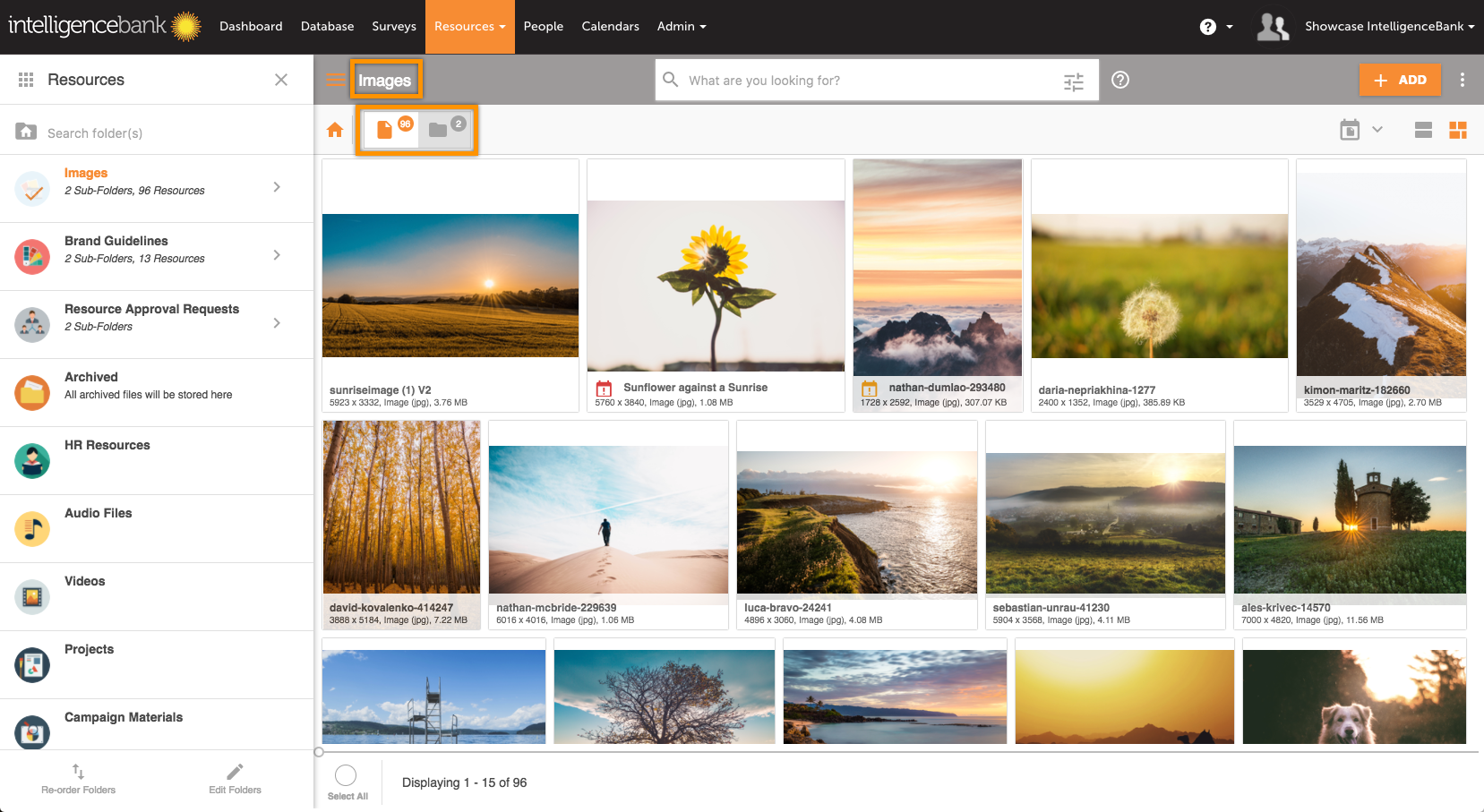 You can click the Folder switch to be taken to your Sub-Folders view or use the Folder Side Panel to navigate through your folders.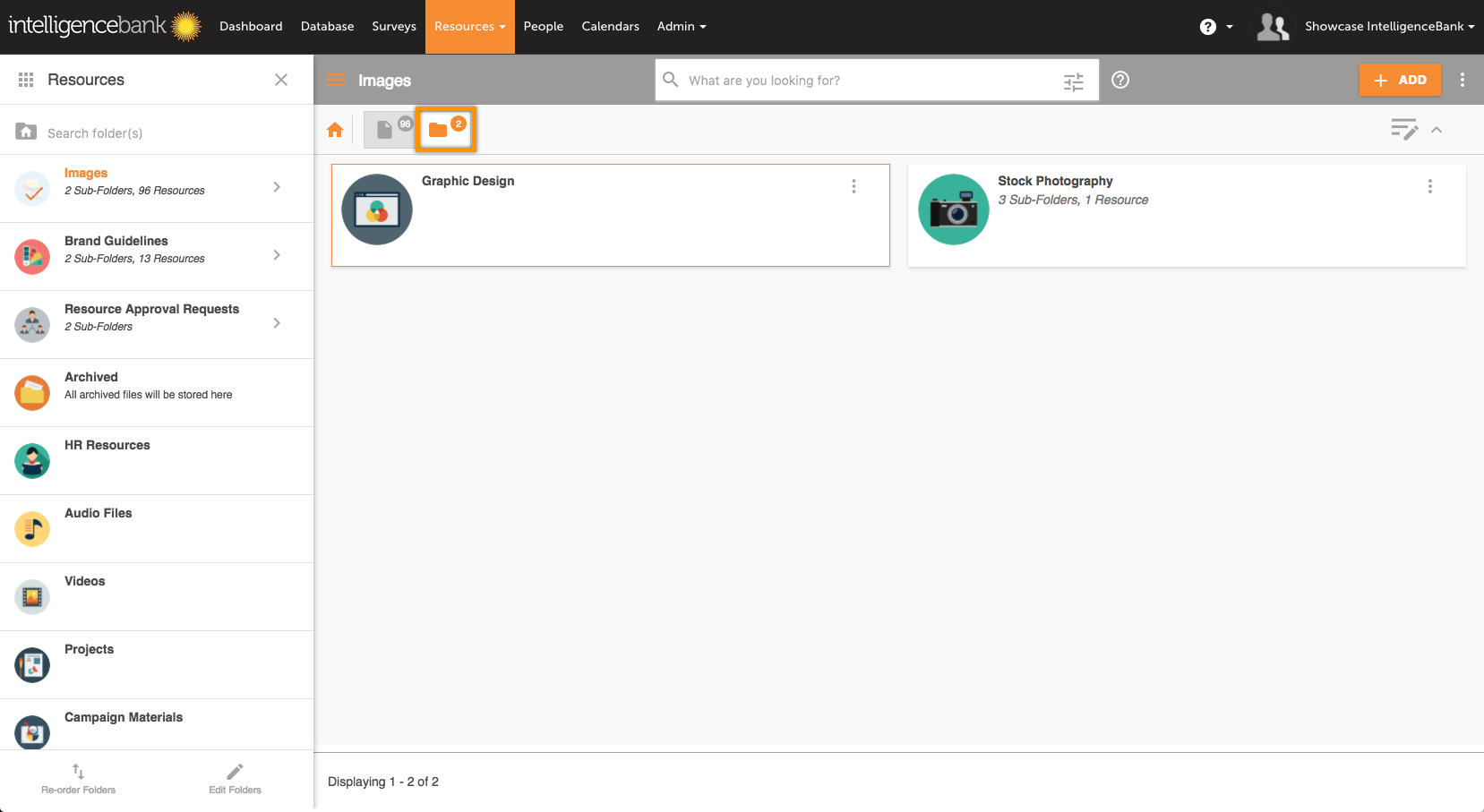 Please note that if you have Agendas within your folder, these will be the default view. 

To find out more about the Resources module, you can browse other articles here.