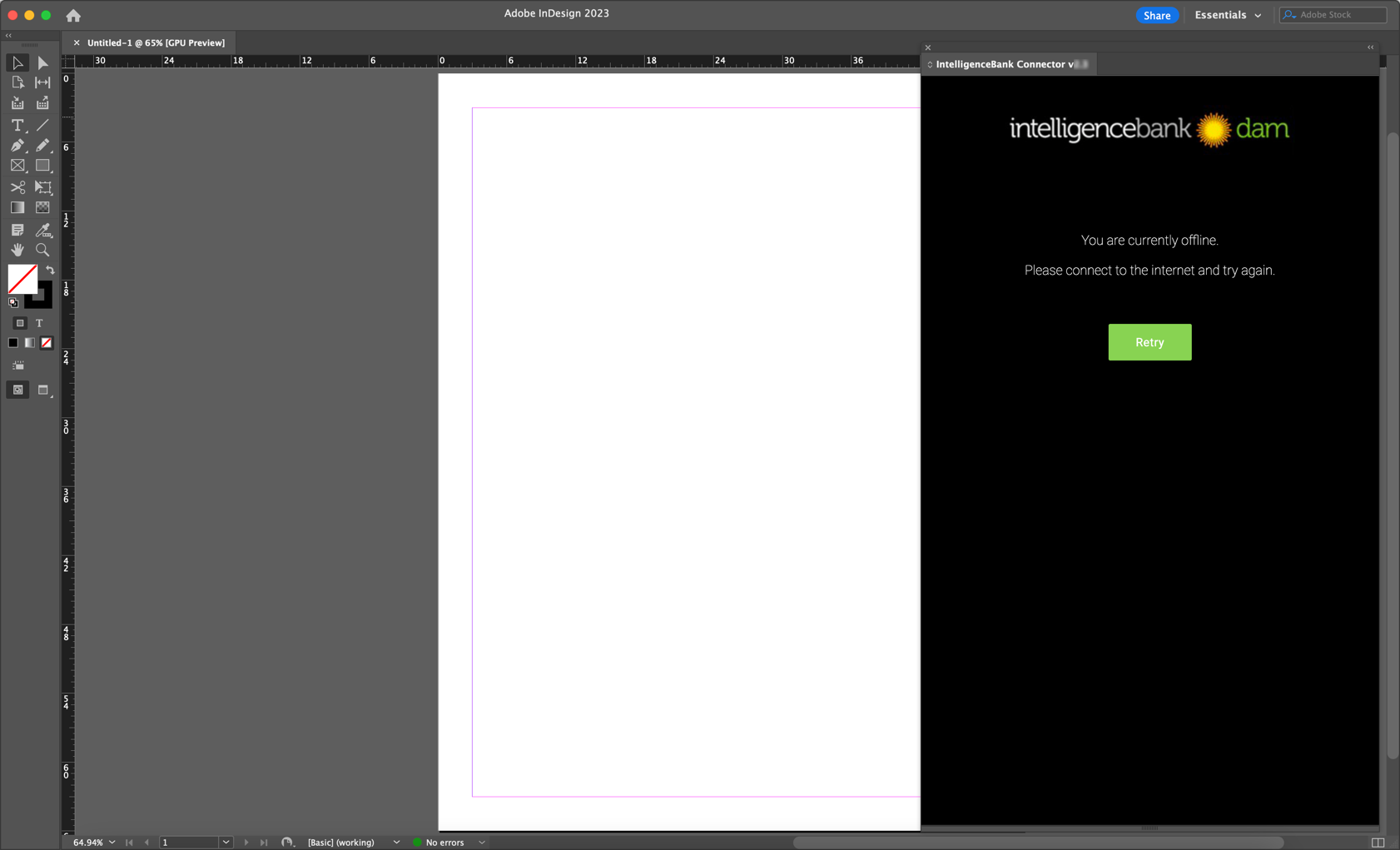 If you are seeing this message when you are launching the extension, there are 2 potential reasons:
As the message indicates, you are not connected to the internet. The extension relies on internet connectivity to function. Check that you are able to load web pages in your browser and try again.
You are using an old version of the connector, which is no longer supported. In this case, update to the latest version of the connector by following these steps.