The User tab of the Admin section in your platform is where you can search for who is active on the platform based on their Group, Division or email. Other functions in this section make it possible to access individual user profiles as well as exporting your user lists to open in excel. You can also access the usage report which is useful to gain insights about how the platform is being utilised.
Admin users can search for a specific user by navigating to Admin > Users.
Type in a name of a user and then select the user you need from the returned results. This will work with first name, surname and email address searches.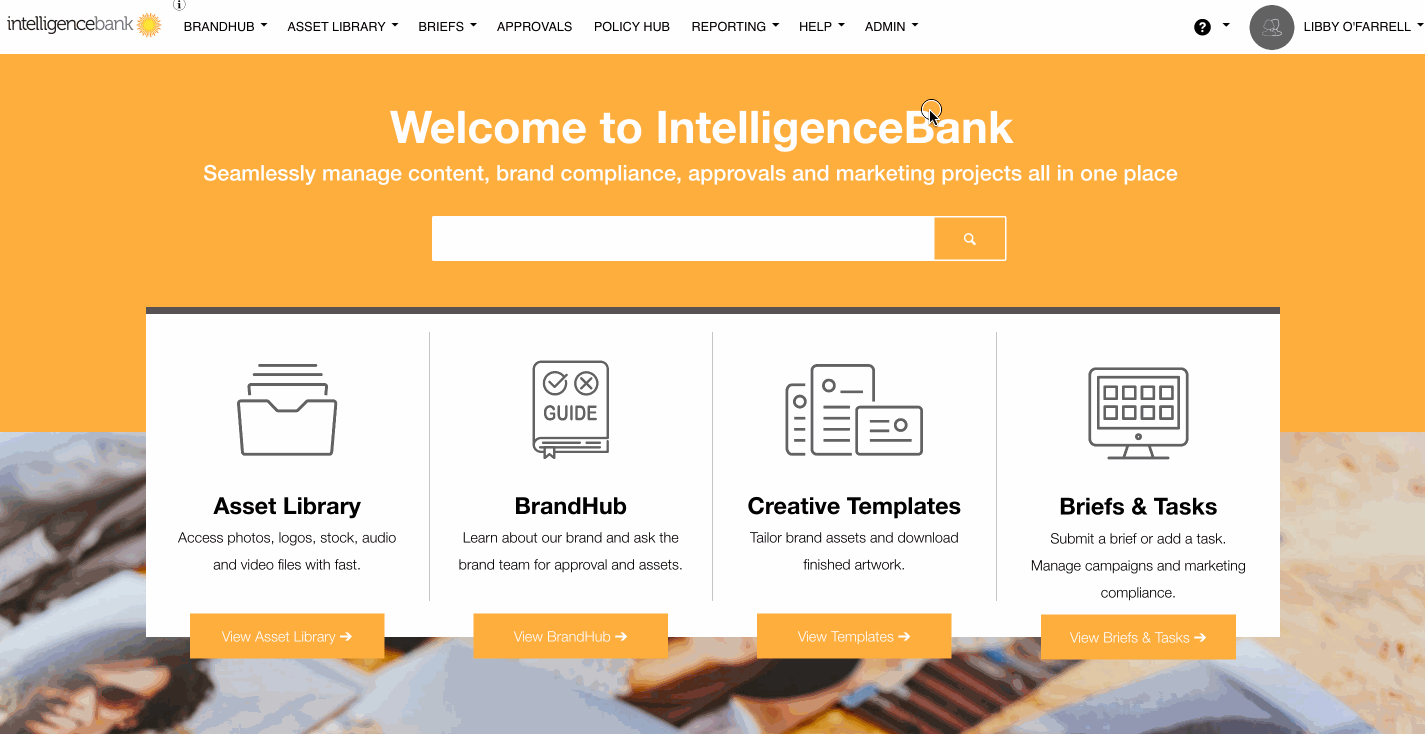 Search by Group/Division
There is also the option to choose from a selection of users based on their Group and/or Division.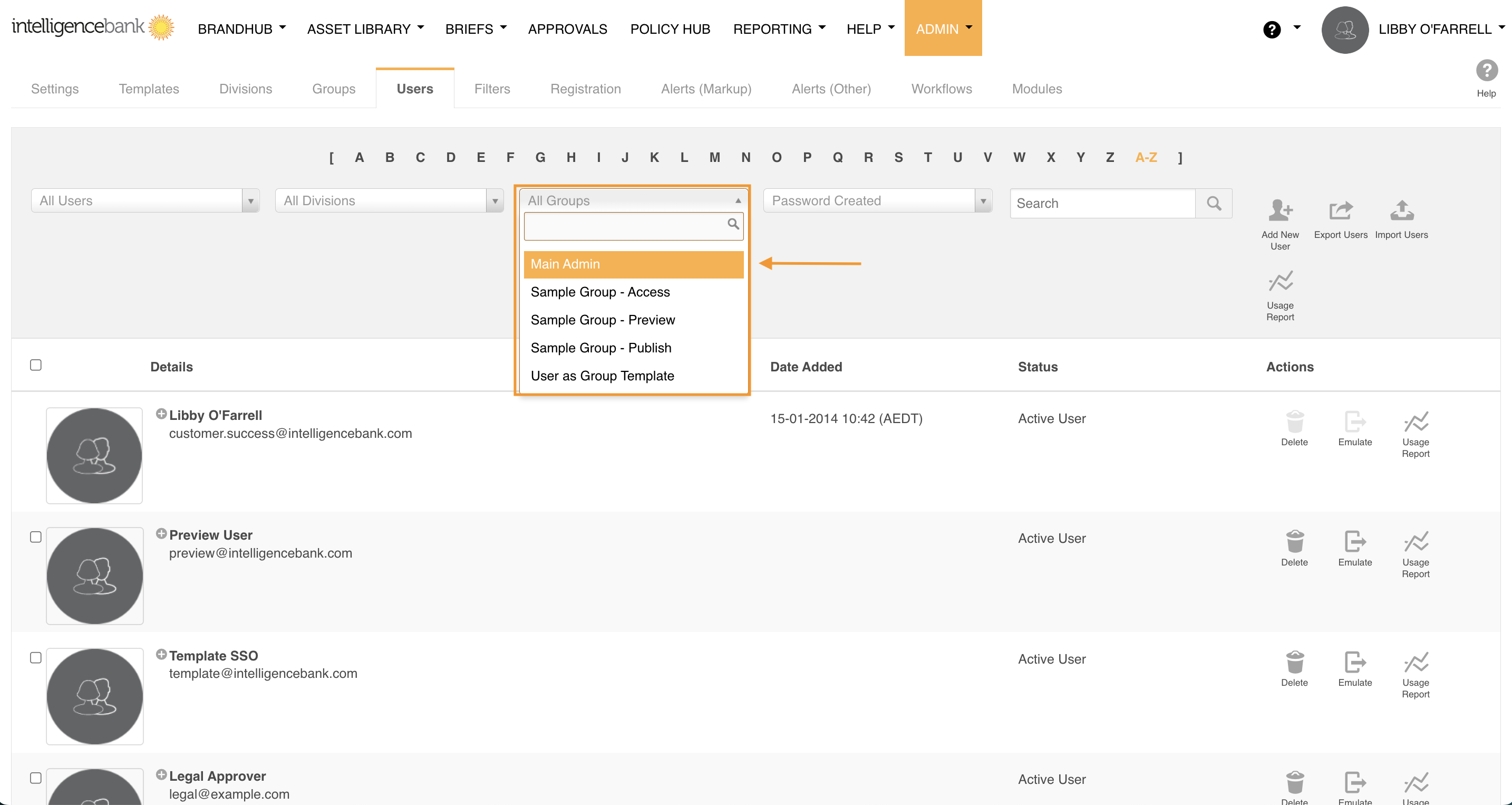 This is especially useful for checking who is in a particular group at one time.
Search by Status
The 2 most important statuses are the Active and Suspended user status. Both contribute to total licence usage however have very different functions.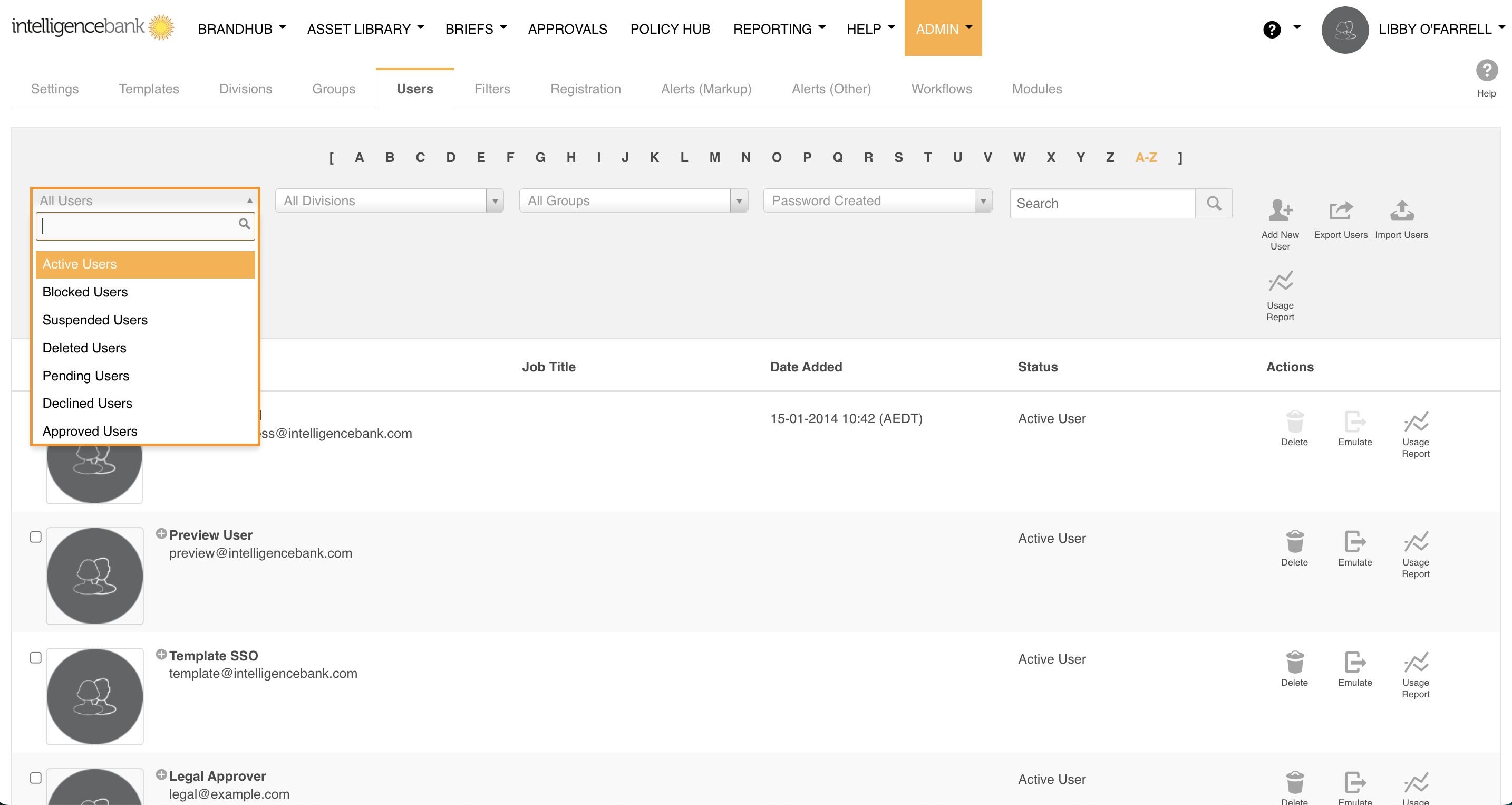 Active - Users can login and can use the system
Suspended - Cannot log in or use the system however historical data is maintained. The Suspended Status is typically used in a scenario where:

A user has temporarily no need for the platform with the intention to return.
A user will no longer be needed in the platform however their data is still required in the system for reporting purposes
The other possible status of a user is dependant on what stage of sign up they are at
Blocked - Email cannot be used in the system
Deleted - User deleted from the system

Pending - Welcome email sent but not responded to / registration is Pending approval

Declined - Log in Declined

Approved - Log in Approved

Search by Password Created

Users with Admin access can also filter your list of Users to find those who have not created a password and thus never logged into the site - handy information to know ahead of platform launches or when doing an audit on your platform users and usage.