Admin users have the ability to Emulate other users within the platform by going to Admin > Users and clicking on the Emulate icon.

'Emulating' users can be handy for double-checking recently updated user permissions or to resolve a user issues as it will give you the same view as the selected user.
A banner will appear at the top of every page to remind you that you are emulating another user.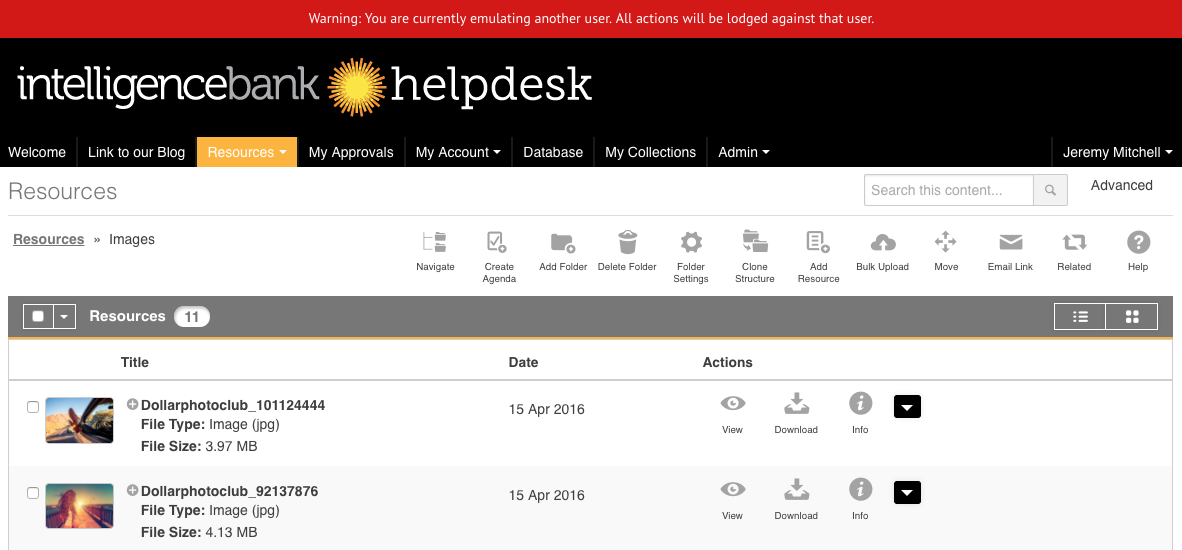 To Restore your view, click on the Restore hyperlink heading at the bottom of your webpage.