Resources can be moved from one folder to another if you have Publish permissions on the destination folder. To move a resource, click on Move Resource from the dropdown action menu.  

A pop up will appear with the folders where the file can be moved to. Click on the desired folder and then click the Move button.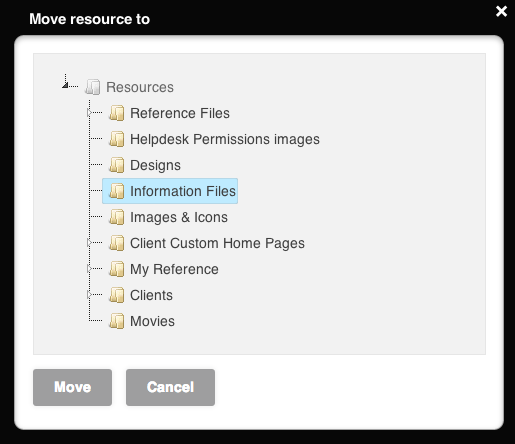 *Note that the name given to modules, features and information items may vary in your platform as they can be customized by Main Admin users.