If you have Custom Pages enabled click that option, and then Add Page.
In the new page that opens enter your name for the page in the Heading field.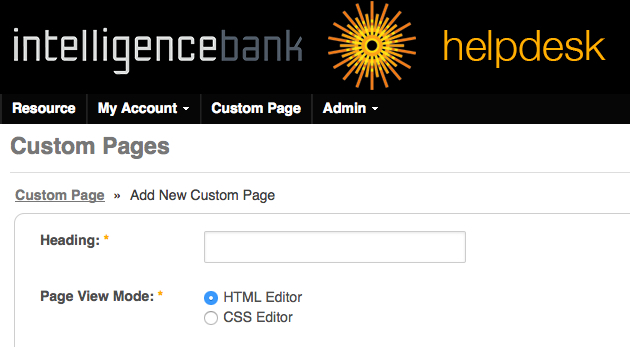 From here you can create and design your page using the WYSIWYG, HTML and CSS editor tool:
WYSIWYG - This refers to the general formatting editor at the top of the text field that allows you to use bold, italics, change font sizes, add images, and more.'WYSIWYG' stands for 'What You See Is What You Get' and refers to the fact that the text you create in the editor looks as close as possible to the end result you will get.

HTML - The HTML editor option lets you edit the HTML mark-up language 'on the fly' in the side-bar that will appear when you create or edit a custom page, with the text or images in the main editing box updated in real time as you edit. 'HTML' stands for 'Hyper Text Markup Language'.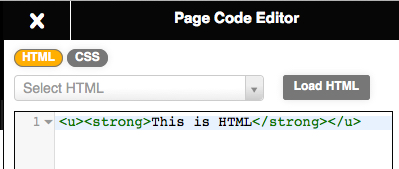 CSS - The CSS editor option also allows you to edit 'on the fly' in the right-hand side-bar. 'CSS' stands for 'Cascading Style Sheets' and is a web-page style-sheet language that dictates how HTML elements are to be displayed on single or multiple custom pages. Note that certain HTML rules are thus sometimes overridden by such CSS style information.

Please note that images or videos uploaded within the editor are hosted on a separate IntelligenceBank folder that can be accessed by non logged-in users via a web URL, so it is not advised to upload any sensitive information directly into the HTML editor.
If unfamiliar with CSS and HTML languages, we recommend utilising a designer to assist you construct these pages. Alternatively, for help designing and implementing your design you can contact us at IntelligenceBank to discuss pricing options.
At the bottom of the page you have the option of adding Keywords and Permissions before you Save.
Related:
Reusable Templates for Custom Pages